Cars > 007_SuperCoupe's Garage > Blog > Unexpected Improvements
007_SuperCoupe's Blog Posts

1 – 5 of 35
Unexpected Improvements
Nov 8, 2007 | Views: 236
Share this story
When is that when you feel like working on your car something else comes up? Before I get too far into my narrative here, I want to give you some background to my situation. You will have a much better understanding this way. It starts off over a year ago when I noticed a lump painfully growing under my skin on my upper arm...Long story short, August of '06 I was diagnosed with stage 3 melanoma. Five surgeries later, I was declared cancer free. Great, you think, right? Well, you can take a look at my age and take into the fact that I have 4 kids ranging in age from 2 to 13. My Dr told me that there was a treatment that could prevent the recurrance of the melanoma. It is not overly successful, but statistically it does reduce the chance of recurrance. Without hesitation I agreed to the treatment. I have entirely too much to live for, obviously, anything that will give me a better chance, I'll do. I started the treatments the last week of October of last year. The first month, the treatments were daily (Mon-Fri) via IV, then after that the treatments went to a Mon-Wed-Fri schedule for the next 48 weeks. Yes, that's right, a total of 52 weeks of treatment. Any of you who have had some exposure to cancer knows that chemotherapy does not follow this schedule. I was not receiving chem, but a bio treatment. In a way it was worse than going through chemo. I didn't lose any hair (other than what's already gone...), but I was just wiped out. There was a long period of time that I literally didn't get out of bed. It was really that bad...and I adjusted well to the treatment. Most people can't handle it like I did. Needless to say, I received my last shot about a month ago. I'm finished with that stage of the treatment. Now I want to get into how it applies to my car hobbie. Last November, I was having some charging issues. When I started taking things apart I discovered that my alternator was completely shot. Now you can see how the timeline is working out...it's about the same time that I started treatments. After the first month, (even including that month) I was physically, emotionally and mentally drained. It didn't take long for the treatment's side effects to set in. I didn't feel much like getting out of bed, I certainly wasn't going to go outside in the cold Nebraska fall/winter to work on my beloved car. So it sat..and sat...and sat some more. And it even sat longer than that. Now, keep in mind, this car is also my daily driver...so I need it if I want to go anywhere. Today is now November 8th...a year almost to the day of when I parked it, and it still sits. The difference now is that I want to drive it again. Especially before the snow flies, because I don't drive it then. I've got a list of things that need to be done...alternator replaced, new O2 sensors, new idler pulley, new valve body, entire new front suspension...well you get the idea. Most of these parts I have in my garage, ready to go on the car. I've just lacked the energy to think about it. Well, folks, I'm fast recovering from the effects of my treatments. I've had an explosion of energy as compared to the last year. You'd naturally think that I'd be working on my car, right? Not so. My wife, one day two weeks ago, moved the couch to vacuum under it. Now it's a heavy couch (2 recliners are part of it) and the way she moved it, I thought she was re-arranging the room. So I jumped in to help. So the re-arranging of the living room led to painting the living room, which led to re-arranging the computer room, which somehow led to painting the upstairs and downstairs hallways, which led to outlets being replaced and light switches replaced, etc. So for the last two weeks, I've been working around the house when I'd like nothing more than working on my car. Now, I'm not complaining. In reality a lot of these things are things that were started in some capacity before I got sick. Now they are on in full force! But yet, my car still sits. I hope to have all the home improvement stuff done this weekend. Weather permitting, next weekend, I'll be getting my car driveable so I can work on it in a warm shop.
It was a long story, so thanks for reading. Before I sign off, though I'd like to say that I'm very glad to be back (not that I ever left, but I felt like I did). Now, I've got to get back to the home improvement stuff....more painting to be done today!
Permanent Link to this Blog Post:
Download Drive Magazine Now!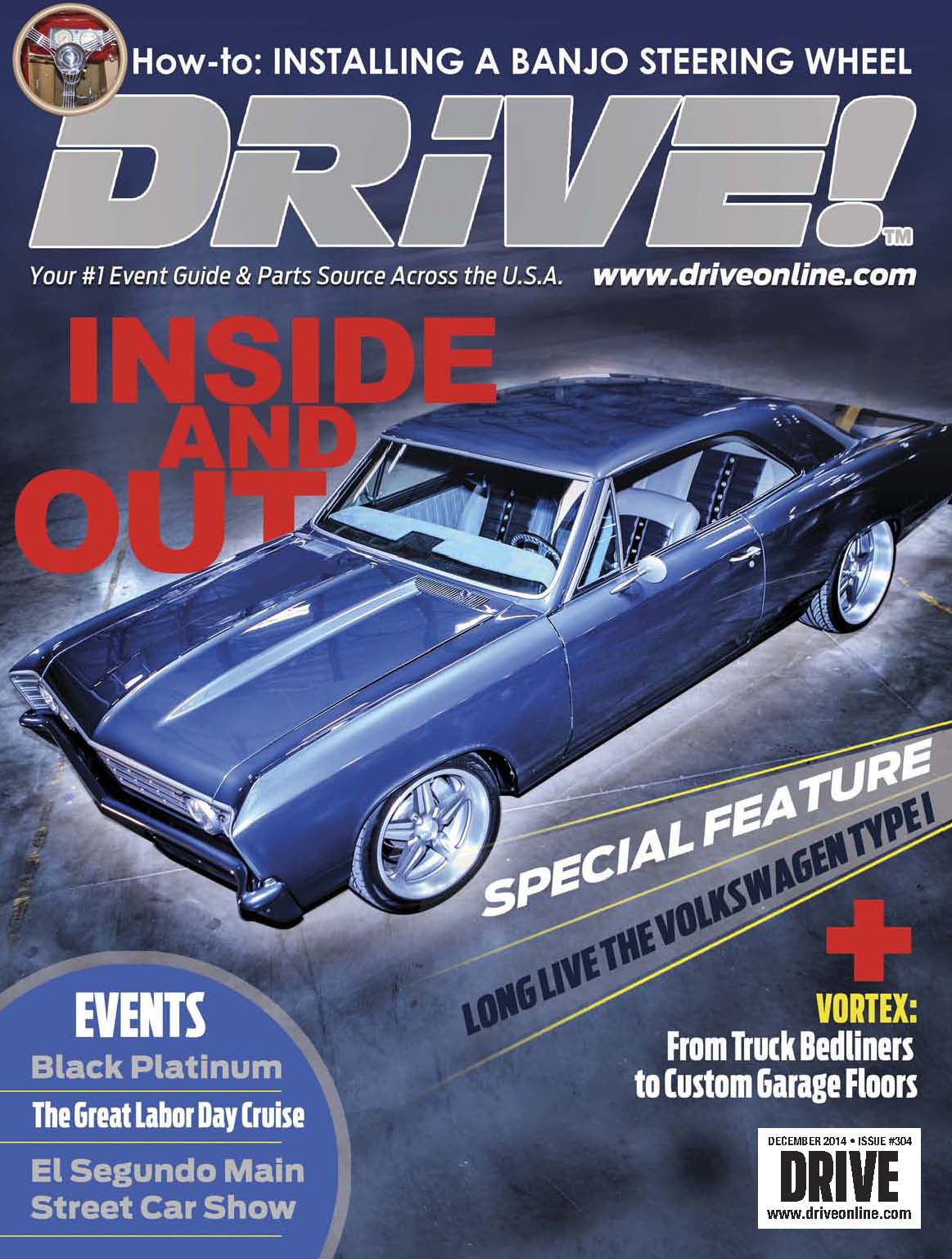 Cars > 007_SuperCoupe's Garage > Blog > Unexpected Improvements