Cars > Challenges > "The Beast" Vs "Stripes"
TransAmsRule4
M

FoxMulder900
M–32
Portsmouth, Ohio
United States
1976 Pontiac Trans Am Special Limited Edition 1 of 319
"The Beast"
1989 Chevrolet Camaro RS
"Stripes"
Head to Head
About "The Beast"
This car was the pre bandit for smokey and the bandit. This car has the last year of the 455 big block engine. With these characteristics, only 319 OF NON T TOP 455 4 SPEED were made. That is so rare, maybe a quarter of these cars are still left. This car has a extrodinary amount of power. Just had a new clutch and line lock put in. I will upload and send a video invite later today.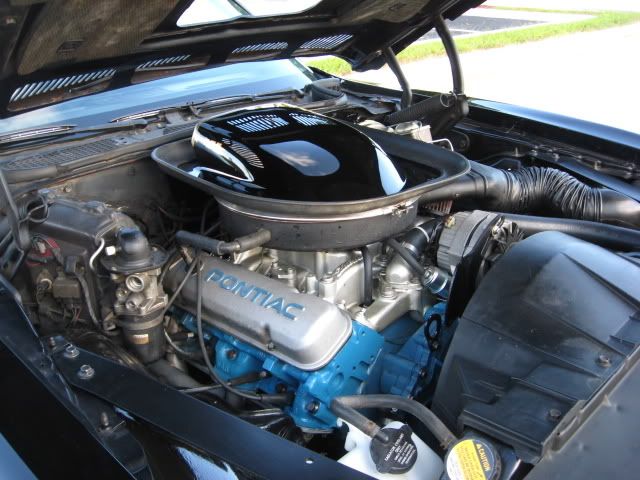 About "Stripes"
This was my first baby, my first car was a 95 Grand Prix and for obvious reasons I just wasn't quite satisfied with it! I worked my ass off for a year just to buy my pride and joy, I had her for almost a year before somebody pulled out in front of me in an AstroVan! That was almost 5 years ago now, I thankfully kept the car and is currently at the repair shop being restored to her original beauty! (and maybe more!)
Specs for "The Beast"
370 hp.
425 ft lb's of torque.
Original 455 pontiac big block engine.
120 mph top speed.
New line lock and clutch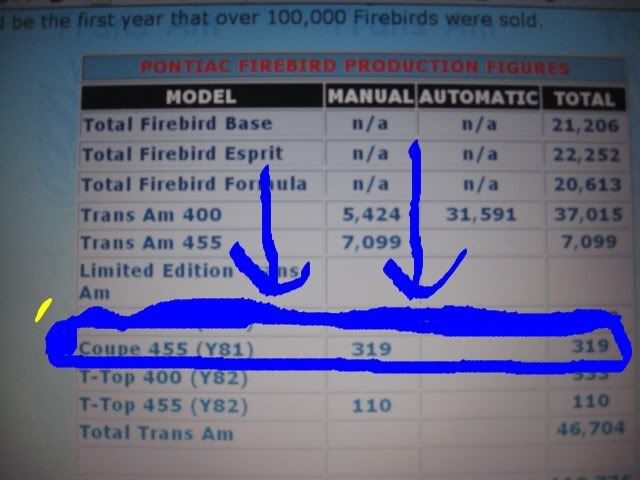 Specs for "Stripes"
Currently the standard 305 with a 5 speed. Only modifications are headers and a new PROM chip.
Factory Options for "The Beast"
Gold Stripping for the bandit. And yes it was original on the car. All power, a/c, p/w p/l original radio from 76'
The link below is a shortcut to a little tire skid i did. :)

http://www.yo...v=5e9ohqV6f40
Factory Options for "Stripes"
Almost fully equipped from T-tops, power locks and windows, cruise, AC, power hatch.
Vote

This challenge has ended!
| Points for The Beast | Total Votes | Points for Stripes |
| --- | --- | --- |
| 55 | 15 | 20 |
Cars > Challenges > "The Beast" Vs "Stripes"