Cars > Challenges > "See Ya WS6/W72" Vs "CJN68"
SeeYa
F
Gastonia, North Carolina
United States
CJN68
M–50
Bloomdale, Ohio
United States
1978 Pontiac Trans Am
"See Ya WS6/W72"
1985 Chrvey Monte Carlo SS
"CJN68"
Head to Head
About "See Ya WS6/W72"
The car is finally complete after a year and half of restoring. See album for more pictures!




This is number 3 of owning a Trans Am.


Just picked up this baby two weeks ago (11/2009). Found the original owners spec sheet and maintence book where it quotes: "Top speed--131.3, 1/4 mile--14.2. When that was quoted, the car was straight out of the factory with no modifications. Car also has the orginal radio with it. All numbers match except for a few modifications that I didn't do.

As some of you might know, Frank and I have had some issues with this car. Being we are orginally from Long Island NY, I never had a problem with finding mechanics to work on my Trans Am's that I owned in the past.

Living here in NC, we are having a heck of time finding someone that actually knows what they are doing!
Just an update.......Thank you Chumbrother/Mark, for all the tips, and being on "stand by" with our car.

Air shocks where put in (trying not to dip into the Run Fun's and this is just a temporary fix till we get back from the Bandit Run and then leaf springs will go in), shift cable was finally corrected after the 2nd shop majorly screwed that one up, front sway bar bushings and clamps were replaced. Frank finally had a weekend off to do the work, and the weather actually was very beautiful to work in.

I have to say..........I took her out ont he interstate last night, and she ran GREAT! Stomped on it, and the power behind this car actually pinned us in our seats! I was VERY impressed and was shaken up a wee bit because I forgot how powerful these cars can be.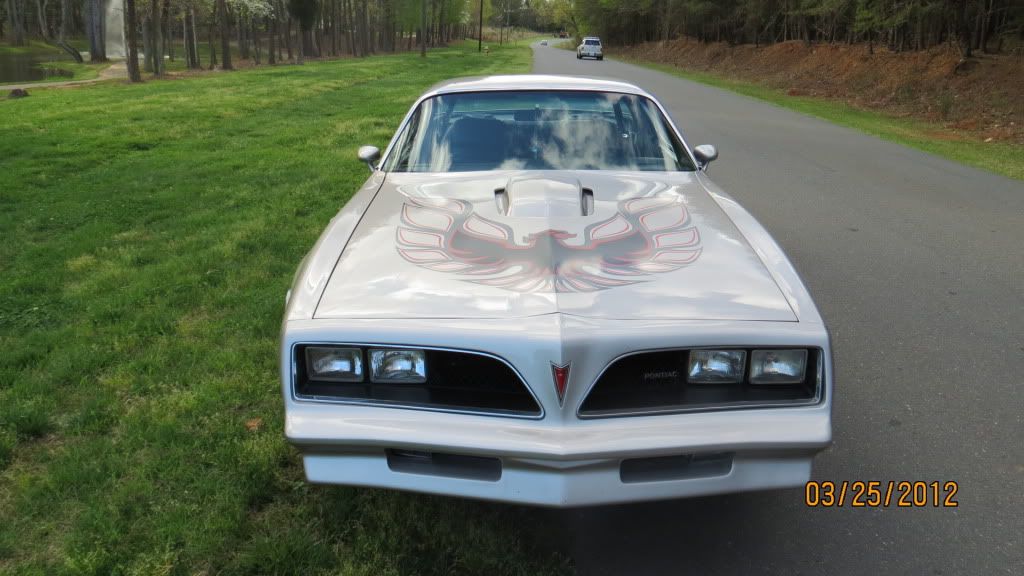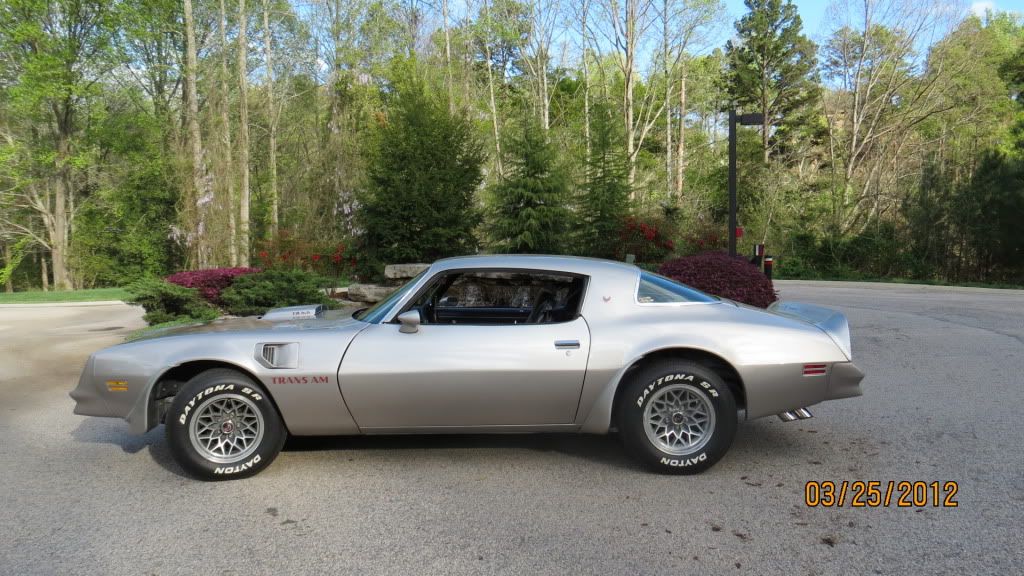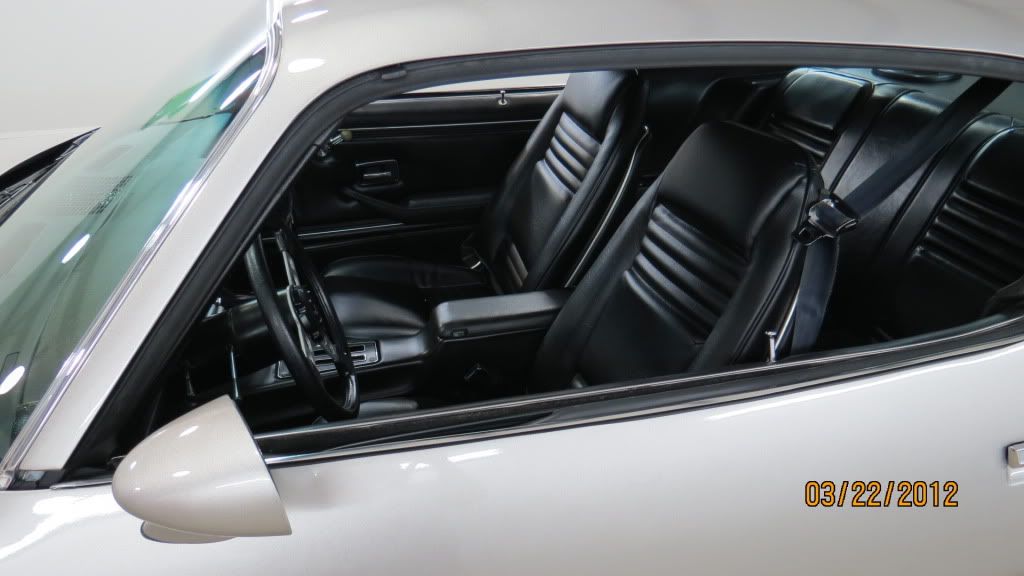 About "CJN68"
Had been out of the "car thing" for about 10 years up till 2011, having sold all my cars and stuff for them to buy a camper. Then my oldest son decided to buy a "hot rod" and so it began again, the bug bit, and that's all she wrote.

Having been a G-Body lover for as long as I can remember, and owning several Monte's, Regals, and Cutlass' over the years I decided to look for another one. Started out looking for a Malibu, but came across the SS and saw a lot of potential in it, even though the last owner didn't take very good care of it. It was filthy dirty, and had been left under a pine tree, and had a lot of sap on it, that the guy never took care of, but the price was right, and I took it anyway.
After I got it home, the first I did was pull motor and trans, and proceeded to strip the engine compartment of everything, clean, and repaint it. re-gasketed whole motor, cleaned and painted it and added a black GM performance dress up kit. Then put it all back together again, and added headers while I was at it. This took around 2 months to complete. Then as soon as spring hit the car was off to my brother in law to see what we could do with the paint. well after 4 days of wet sanding, buffing, polishing he called and said come check it out, and what you see in the pics is how it turned out. Still needs a new paint job sometime in the future, but looks good for now.
Specs for "See Ya WS6/W72"
1978 Platinum WS6/W72 package, 400 6.6 HO. No A/C = more power!! ;-)
Specs for "CJN68"
Has bone stock Goodwrench 350 crate motor, and stock drive train (for now)

5.3 LS, and 4l60e swap planed for next winter.....
Factory Options for "See Ya WS6/W72"
Special handling package, Special performace package
400 6.6 HO motor, 3.23 posi rear
Factory Options for "CJN68"
No factory options listed.
Mods for "See Ya WS6/W72"
New Leaf Springs, new wire wraps, new water pump, complete rear brake system including lines. New/rebuilt rear end with new gears...Thanks Chumbrother!! Added new trans cooler. New schocks, rebuilt Q-Jet to be put back on when car is repainted.

To come soon:
New Paint Job
Have the following waiting to be put on after paint job:
correct decals, new weather stripping, new front grilles, new window moldings (chrome), new door hindges, repolished kick plate (thanks Frank), new paint for rims. LED lights if Restore A Muscle car can get the manufacture to send them :-(

Engine was rebuilt and currently has 3500 miles on it. And let me tell you, out of my other 2 TA's that I have owned, this one by far is the fastest. Maybe too fast for me! Not!

edlebrock carb, accel distributor and headers with 3 inch exhaust pipes
I didn't do this, this was done by the previous owner.

Yes, the current shaker scoop is attached. This was not done by us. I have an extra hood and shaker that is being repainted along with the car and will be put on when the painting is finished.
Mods for "CJN68"
I put Belltech 2 inch drop spindles, new moog springs and KYB shocks on front, 1 inch Hotchkis lowering springs, with KYB shocks on rear.

Really only other after market stuff are the headers, a Hurst Pro-Matic shifter, an Edelbrock 600 cfm carb, and a GM Performance engine dress up kit.
Vote

This challenge has ended!
| Points for See Ya WS6/W72 | Total Votes | Points for CJN68 |
| --- | --- | --- |
| 40 | 11 | 15 |
Cars > Challenges > "See Ya WS6/W72" Vs "CJN68"