Cars > Challenges > "? Lucky ?" Vs "Matt's AirocZ"
orange82
M
Beckley, West Virginia
United States
sideways388
M–33
Brighton, Michigan
United States
1982 Chevrolet Corvette Coupe
"? Lucky ?"
1985 Chevrolet Camaro IrocZ
"Matt's AirocZ"
Head to Head
About "? Lucky ?"
I bought this vette in 2005. I have always wanted one. It was fun working on it, finding different parts needed to improve performance and looks. I wanted it to look different from any other 82. The color looks orange in the daytime and red at nite. 2 good friends, ( Larry & Rodney), helped me to get it where it is today. I really enjoy driving it on cruises and I show it at cars shows. I have received many trophies including Best GM, Ladies Choice, Best 80's, and Best 80's Corvette along with the Top 50's ect. I like going to shows, hanging with the other guy's, seeing there cool cars and getting different ideas from other 82 vettes on how to improve mine. I love driving it.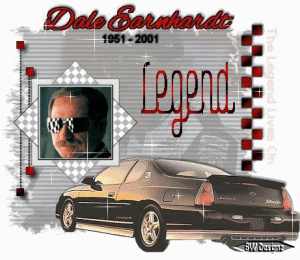 About "Matt's AirocZ"
My project for 3yrs. Started as 305 TPI, 700r4 car. I stripped it completely down, cleaned n painted everything. I put in an 8pt cage, subframes, shaved the firewall on the heater box side, and tried to get rid of as much under hood garbage as possible!
Suspension is air ride tech bags, and some stuff my minitruckin buddy had layin around. 3/8" SMC valvess, viar 450 compressor, 5gallon tank. Shocks are Tokico 5-ways in front, and rear KYB for now. Stock iroc sway bars, powdercoated. All polyurethane bushings. Hotchkis trailing arms and panhard. Rear axle is from an 98' LS1 Z, 4.11 gears, stud girdle cover. Rear brakes are 98's with drilled rotors. Front brakes are 6piston Wilwoods for an LS1 car modified brackets n spindles to make some contraption that works! All flex lines are braided ss.
I built the 388ci stroker(4.06 x 3.75) motor. Eagle forged crank and 5.7 H beams, clevite bearings, forged pistons, gapless top rings. Canton kickout "road race" pan. AFR 195 heads w/ kick butt springs(200# seat/ 498# @ full lift), Custom grind solid roller cam. Tpis miniram, 30lb injectors, run off a 730ECM.
T56 "bulletproof" 6spd, hurst shifter, fidanza aluminum flywheel, spec stage 3 clutch. Edelbrock torque arm.
Exhaust im still tryin to figure out. Ive been rollin straight hookers to turn downs. Theres a bit of a ground clearance issue so the exhaust was a month long fab project this summer. Even through the baffles its way loud. haha. Open the cutouts and it sounds like the end of the world. The local authorities frown upon it right now.
Interiors not really extensive. Dont have any pics cause ive just been finishin it. Changed it from grey to black, red "type R" seats, haha. Racing belts. Still figurin some arm rest/door pullers that clear the cage door bars. Made some polished aluminum plates for a manual shift plate, and one to replace the ash tray with switches. Alpine cd player, stock speakers, ha(cant hear it anyways).
The bodys not too extensive. I did a lot of the prep work before takin it to paint. 2 base coats, 3 clear, still need to wet sand, but it looks pretty nice still. No side moldings. Newer Z front and side skirts. Shaved antenna. I layed a couple red pinstripes along the grey in the hood for some contrast. Had to take a little outta the rear flares to clear the 295's. Headlights are H4 conversion with HID 6000Ks for the lows.
Specs for "? Lucky ?"
5.7 liter 350 Crossfire Injection engine, 200+ HP, 4 Speed Automatic.
Specs for "Matt's AirocZ"
Drivetrain:
388ci SBC, T56, LS1 10-bolt
Suspension:
ART bags, Tokico shocks, Hotchkis, Edelbrock, Energy Suspension
Chassis:
8pt cage, subframes
Factory Options for "? Lucky ?"
AC, Power windows, Power Door Locks, Power Mirors, Power Stering, Power 4 wheel disc brakes, Power antenna, Intermittent windshield wipers, Rear window defogger, tilt-telescopic sterring, Passenger Illum. Visor vanity miror, Removable Mirror T-Tops, Six-way power drivers seat.
Factory Options for "Matt's AirocZ"
All the good stuff in 85!
Mods for "? Lucky ?"
Daytona Nose, Side and back ground effects, Rear spoiler, Rear window louver, Twin NACA Duct Hi Rise Turbo Hood, SE Side Fender Louvers, American Racing 17" Torque Thrust Aluminum Wheels, Under car Light kit, White face guages with blue lights and carbon fiber surround, Monza Duel tip mufflers, Carbon Fiber Strips. Engine Chrome Parts: Alternator, Power Booster and Master Cylinder, Power Stering Pump, Valve Covers, upper & lower heater hoses. Aluminum Parts: Pulleys, Hi-Flow Water Pump and Fan.
Mods for "Matt's AirocZ"
Umm..a couple.
Vote

This challenge has ended!
| Points for ? Lucky ? | Total Votes | Points for Matt's AirocZ |
| --- | --- | --- |
| 49 | 18 | 41 |
Cars > Challenges > "? Lucky ?" Vs "Matt's AirocZ"