Cars > Challenges > "? Lucky ?" Vs "Ramair1"
orange82
M
Beckley, West Virginia
United States
Ramair1
M
Hugo, Oklahoma
United States
1982 Chevrolet Corvette Coupe
"? Lucky ?"
1999 Pontiac Trans Am WS6
"Ramair1"
Head to Head
About "? Lucky ?"
I bought this vette in 2005. I have always wanted one. It was fun working on it, finding different parts needed to improve performance and looks. I wanted it to look different from any other 82. The color looks orange in the daytime and red at nite. 2 good friends, ( Larry & Rodney), helped me to get it where it is today. I really enjoy driving it on cruises and I show it at cars shows. I have received many trophies including Best GM, Ladies Choice, Best 80's, and Best 80's Corvette along with the Top 50's ect. I like going to shows, hanging with the other guy's, seeing there cool cars and getting different ideas from other 82 vettes on how to improve mine. I love driving it.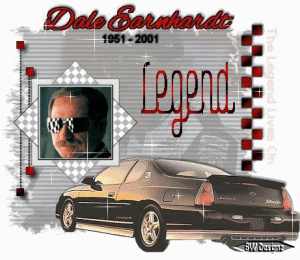 About "Ramair1"
It wasn't till 1999 when I became the proud owner of my 1999 TransAm when I saw a commercial with the black TransAm on it, when it chewed up and spit out it's tail pipe, (I can't even remember what kinda a car it was but it was awsome and I Knew I had to have one). So I called around every where in my area and no one had one until a dealership located one in Purcell, OK. So I set up a time to go visit the dealership 2.5 hrs away and made arrangements to take delievery. Needless to say the day I took delievery was the day and very moment that the killer F5 tornado was doing all of it's destruction in Moore, OK just 10 miles or so to the north of us. All I wanted to do was make my way back SE of where the storm was. As we were driving away we could see the exploding transformers in the distance. We made it home safe and sound and it has been a joy to drive ever since. I do show the car and race the car occasionally
Specs for "? Lucky ?"
5.7 liter 350 Crossfire Injection engine, 200+ HP, 4 Speed Automatic.
Specs for "Ramair1"
1999 PONTIAC TRANS-AM WS6
Engine; 5.7Liter (346cid) LS1 - 425 HP, 416 TQ at the wheels.
Best in the quarter mile is 11.54 @ 116 through the traps na, with 60' times at 1.6, currently have a 100 shot N20 installed but have yet to make a decent run w/o any bugs to work out. When all is said and done it should be in the 10.50 time zone.
Top speed prior to gear change (3.42:1 now has 3.73:1) was 168 mph. The road condition ahead prevented me from continueing but had pedal left to go. The air pressure had started breaking the window seals. :D LOL (this was done early one cool sunday morning going to church!!!)
Factory Options for "? Lucky ?"
AC, Power windows, Power Door Locks, Power Mirors, Power Stering, Power 4 wheel disc brakes, Power antenna, Intermittent windshield wipers, Rear window defogger, tilt-telescopic sterring, Passenger Illum. Visor vanity miror, Removable Mirror T-Tops, Six-way power drivers seat.
Factory Options for "Ramair1"
1999 PONTIAC TRANS-AM WS6
BLACK
Engine; 5.7Liter (346cid) LS1 - 425 HP, 416 TQ at the wheels
Drive Train; 6 Speed Manual Trans. (T56)
Suspension; WS6
Mods for "? Lucky ?"
Daytona Nose, Side and back ground effects, Rear spoiler, Rear window louver, Twin NACA Duct Hi Rise Turbo Hood, SE Side Fender Louvers, American Racing 17" Torque Thrust Aluminum Wheels, Under car Light kit, White face guages with blue lights and carbon fiber surround, Monza Duel tip mufflers, Carbon Fiber Strips. Engine Chrome Parts: Alternator, Power Booster and Master Cylinder, Power Stering Pump, Valve Covers, upper & lower heater hoses. Aluminum Parts: Pulleys, Hi-Flow Water Pump and Fan.
Mods for "Ramair1"
"AMS" Stage II Head and Cam Pkg. (590 lift/226 duration@112 lobe seperation)
"FAST" LSX 92mm Intake Manifold Hand Ported
"Scorpion" LS1 Roller Rocker arms 1.7 ratio
"Roll Master" heavy duty double roller timing chain
"GM Performance Parts" blue printed heavy duty oil pump
"Speed Inc" High Flow Fuel Rails
"Lucas" Flow matched 42 lb/hr injectors
"SLP" Smooth High Flow Bellow
"NGK" TR55 spark plugs (indexed)
"K&N" Air Filter
"LS1 Motorsports" Direct-Flo Air lid
"Taylor"Thunder Volt 50 – 10.4mm spark plug wires w/high temp boots
"Nick Williams" 92mm Throttle Body
"KOOKS" SS CC Race Long Tube Headers
"KOOKS" 3" Y Pipe and Off Road Race Pipes / O2 sensors
"ATR" SS Dual 3" Exhaust system
"QTP" 3" Electronic Cutout
"Xtreme Horsepower" of Ft Worth, TX. Custom Dyno Tuning
"ASP" Under drive pulley
"Hypertech" Power Stat 160 degree
Drive Train; 6 Speed Manual Trans. (T56)
"Moser" 12 Bolt with Detroit Locker/Tru-Trac Posi 3.73:1 Gears
"Moser" 12 Bolt Aluminum Differential Cover Girdle
"Monster" Stage III Clutch
"Monster" GM style "slave cylinder"
"Monster" clutch master cylinder" with remote bleeder
"SLP" (CAGS) Skip Shift Eliminator
"Pro 5.0" Shifter
"LMR" Stage II Built T56 Transmission
"Goodyear" Eagle F1 GS-D3 275/40ZR – 17 (front)
"Goodyear" Eagle F1 GS-D3 315/35ZR – 17 (rear)
"M/T ET Street" Drag Slicks 26X10.5X17 at the track
"M/T ET Street" Front Runners 15X3.5
"Weld Pro Star Wheels" 15X3.5 (front)
"Royal Purple" Synerlec Lubricants
"MAC" progressive rate lowering springs
"UMI" Tubular Road Race K-Member
"UMI" Chrome Molly Tubular Adjustable Upper/Lower Arms
"QA1" 12 way adjustable shocks
"Madman" Adjustable Chrom Moly Tubular Lower Control Arms
"Madman" Chrom Moly adjustable Pan Hard Rod
"Madman" Chrom Moly adjustable Torque Arm
"Air Lift" air bag in right rear spring
"Energy Suspension" Polyurethane Transmission Mount
"Energy Suspension" Polyurethane front and rear sway bar bushings
"Baer" bump steer control arms with spherical ends
"LG Motorsports" Strut Tower Brace
"Wolf Racecraft" Sub Frame Connectors
"Baer" Eradi-speed cross drilled/slotted rotors
"Hawk" HPF Brake Pads
"Earls" SS Braided Brake Lines
"Wolf Racecraft" 6 point bolt in roll cage
"Hurst" Roll Control (Line Lock)
"Auto-Meter" Pro Shift Light
"SLP" Fan Control Switch
Free Mods;
Throttle Body coolant by-pass Mod.
Cold Air Induction Mod.
Ram Air hood baffle Mod.
Vote

This challenge has ended!
| Points for ? Lucky ? | Total Votes | Points for Ramair1 |
| --- | --- | --- |
| 222 | 148 | 518 |
Cars > Challenges > "? Lucky ?" Vs "Ramair1"