Cars > Challenges > "351 W H.O" Vs "Ashley"
CORDOBA440MAN
M–42

lowrado83
M–32
North Platte, Nebraska
United States
1984 FORD F 250
"351 W H.O"
1983 Chevrolet Silverado
"Ashley"
Head to Head
About "351 W H.O"
84 ford f 250 65,750 miles got this truck for amy it was her paps truck and she loves to drive it it has the 35W 4bll H.O 411 pos Rear 3 Speed Auto With 68 880 org Miles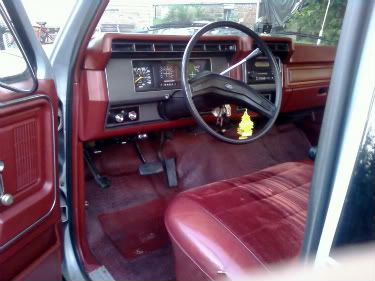 About "Ashley"
Well when I got this truck I had to tow it home. So My grandparents came down so I could tow it home since I didn't have something to tow it. Anyways on the way home we had an viaduct to go over. Well the climb wasn't too bad but on the way down I could hear the chain coming loose. Well right when we got to the bottom the chain came off and well I had to get the truck off the road so I coasted it around the corner and parked it. It took them awhile before they noticed that I was not behind them. I waited for about 5 minutes maybe and they came back around the corner and I just waved and laughed. I plan to keep this truck as factory as possible. Meaning keeping it looking stock but will be far from stock.
Specs for "351 W H.O"
SHE HAS THE 351W 4V H.O 5.8L WITH 205 HP 315 FPQ BACKED UP WITH 411 POS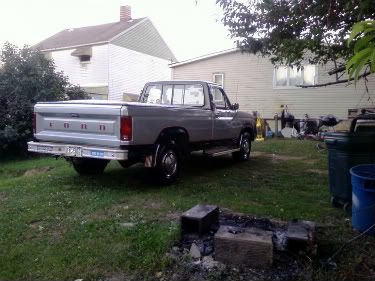 Specs for "Ashley"
305 Bored .040 over. Hasn't been on a dyno yet but It's not done yet.
Factory Options for "351 W H.O"
351w H.O 4v f 250..
Factory Options for "Ashley"
This truck does still have power steering and A/C even though the Compressor is off right now. I plan to have the A/C redone this summer.
Vote

This challenge has ended!
| Points for 351 W H.O | Total Votes | Points for Ashley |
| --- | --- | --- |
| 15 | 7 | 20 |
Cars > Challenges > "351 W H.O" Vs "Ashley"