Cars > Challenges > "DOOMS BIRD" Vs "Turbo Sport"
lostindoom
M–43
Parry Sound, Ontario
Canada
MyOwnDesign
M–33
South Point, Ohio
United States
1987 Pontiac Firebird
"DOOMS BIRD"
2003 Chevrolet Cavalier
"Turbo Sport"
Head to Head
About "DOOMS BIRD"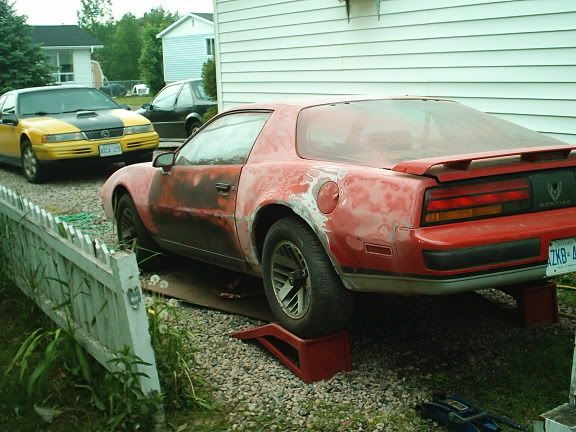 About "Turbo Sport"
This car is my baby. I built this car because it is defferent around here. So far for the last 2 years it has been the only turbo cavalier in my area and I love it. I plan on rebuilding the motor with forged rods and pistons. I am also going to build the head with turbo cams stronger valves, valve springs and retainers. I am giong to use HP tuner program for tunning the ECU. I hope to do all of this as soon as I get my Nissan 240sx on the road. It need another motor. The guy I bought it from did an SR20DET swap and blew the motor. Then he sold it to me for 600. So hopefully I'll get me a motor soon. After I get a house.
Specs for "DOOMS BIRD"
83 5.7 lt1 auto tranny.. did the engine change by myself,
had to change the complete harness front to back
the head lights,
the tail lights,
swap fuel pumps,
but hey for 400 bucks its cost me so far, id say i got a good deal
Specs for "Turbo Sport"
250 hp
260 torq
Factory Options for "DOOMS BIRD"
No factory options listed.
Factory Options for "Turbo Sport"
crank windows.... ha ha. sorry thats all it has
Vote

This challenge has ended!
| Points for DOOMS BIRD | Total Votes | Points for Turbo Sport |
| --- | --- | --- |
| 30 | 7 | 5 |
Cars > Challenges > "DOOMS BIRD" Vs "Turbo Sport"