Cars > Challenges > "? Big Red ?" Vs "X"
orange82
M
Beckley, West Virginia
United States
Xtreme24
M–31
Fort Worth, Texas
United States
2006 Nissan Titan Ext. Cab
"? Big Red ?"
2001 Chevrolet S10 Xtreme
"X"
Head to Head
About "? Big Red ?"
This is my every day vehicle, I like the wide opening rear doors, Easy open tailgate and sonar in the rear bumper, among many other options. I usually buy American made vehicles, but wanted something different. At least they are bult in the USA.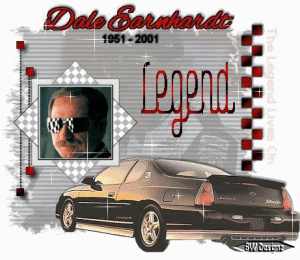 About "X"
I purchased this truck back in 2003 from the dealership where it was kept and maintained by the owner of the dealership. I left the dealership with only 12 miles on it. I have done every mod to this truck myself. I take pride in knowing that I did all the work.

The truck was stolen in February of 2008. It was wrecked and declared totaled. I did a full rebuild and had it back on the street in July.
Factory Options for "? Big Red ?"
5-Speed Auto. Transmission, Air, PW, PS, PB, Duel Power Heated Outside mirrors, AM/FM/CD/MP3 Audio System W/6 disc CD Changer, ect.
Factory Options for "X"
2001 S10 Xtreme LS Equipped
-4.3L V6 "X" Vin
-4L60E Auto with Overdrive
-Xtreme Body Kit
-Power Windows
-Power Door Locks
-Cruise Control
-ZQ8 Suspension and Steering Box
Mods for "? Big Red ?"
Titan Stripes, Chrome door posts, chrome tailgate opener cover.
Mods for "X"
Exterior Mods
-Goodmark Gen.2 Cowl Hood
-Trenz Billet Grill
-Trenz Billet Bowtie
-SS Mirrors
-Grant Kustoms Smooth Pan
-Shaved Tailgate
-Diamond Clear Headlights
-Diamond Clear Corners
-LED Tails

Interior Mods
-Custom Painted Dash Bezel
-Custom Painted Door Bezels
-Custom Tweed Panels
-Custom Guage Panel
-KP Component Gauges
-White Face Gauges
-Klassix Inc. Bullit Billet Steering Wheel
-Kaik Billet Grab Bar
-EMS Billet Shifter Arm
-EMS Billet Gauge Overlay
-BilletPro Mirror
-BilletPro Headlight Knob
-AllPro HVAC Knobs
-2000 Envoy Door Handles
-2000 Camaro Needles
-2000 Cavalier Seats
-2000 Mustang Dome Light

Engine Mods
-Polished ECU
-Polished A/C Condenser
-Chrome 140A Alternator
-Hydratech Brake Booster
-K&N FIPK 2
-March Performance Pulleys
-Goodyear Gatorback Belt
-MSD 8.5mm Ignition Wires
-MSD Blaster Coil
-Hypertech Reprogrammer (93 octane)
-TB Mod
-EGR Mod
-MAF Mod
-Flowmaster 40 series muffler w/turndowns
-Mr.Gasket Cut Out
-McCord PP2 Power Plate

Suspension Mods
-20/22 Centerline Archer II's
-Hankook Ventus V4 Tires
-Belltech 2" Spindles
-Slam Specialties RE7
-York SC209 EDC
-ART Roadgrater 3 Link
-8 1/2 Gallon Tank
-Asco 3/8 Valves 1/2 Air line
-2 SMC Water/Oil Traps
-Chrome Differential Cover

I.C.E. (in car entertainment)
-Alpine 9856 CD/MP3/WPA
-Alpine TME-M710 Monitor
-JL Audio XR650CSI
-JL Audio 12W6V2
-JL Audio 500/1
-JL Audio 300/4
-Stinger 5 Farad Cap
-Stinger Wires
Vote

This challenge has ended!
| Points for ? Big Red ? | Total Votes | Points for X |
| --- | --- | --- |
| 74 | 22 | 36 |
Cars > Challenges > "? Big Red ?" Vs "X"