Cars > Clubs > Browse > Volkswagen > (DHK) Die Hafen Kafers So Cal,VW Club
Club Information
(DHK) Die Hafen Kafers So Cal,VW Club
1612 Bach St
Carson, California 90745
Contact:
Herbert Barbee, President
562-833-3293
Est. 2005
Members: 20
Shared Items
You must be a member of this Motortopia group to access the shared items.
About Group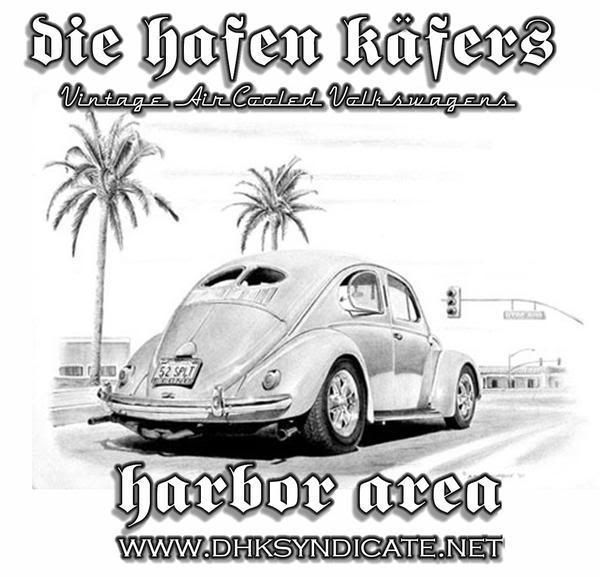 DHK meets every Thursday of the month at the Old Skool McDonalds 20315 S AVALON BLVD CARSON, CA 90746, at 7:00pm until

All Volkswagens and VW clubs welcome bring the family; have a burger or a pizza at Pizza Hut next door.

Come chop it up with other air-cooled fans & Stop by our website and check our forum for and other events throughout the month, and enjoy some great VW games.

Coming soon from DHK: VW Apparel for adults and kids, and keep on the look out for our new VW Magazine called Kafers. We are looking for Racers, Hood Rides, Beaters, and Show Cars to be feature in this magazine. Kafers will feature VW clubs from all over and if you don't drive it, it won't be in this magazine. We plan to be on the scene at all events taking pictures and shooting videos.

So keep a look Out for us !!!!!!!!


HERB
(DHK) Die Hafen Kafers VW Club
Phone: (562) 833-3293
Email: HERB@dhksyndicate.net
Official Club Website: http://dhksyndicate.net/
Membership Requirements: N/A
Forums
Got something you want to discuss? Looking for advice? Or, just want to catch up on what's happening? Join our forum and post and reply to topics on General Discussion, and more...
Cars > Clubs > Browse > Volkswagen > (DHK) Die Hafen Kafers So Cal,VW Club