Cars > Sherryle's Garage > "Brittany"
1968 Ford Mustang Califoria Special (Brittany)
2 Give a trophy
Last updated Jul 25, 2008
About
1. Name, rank and serial number. Here I need a little basic personal information about you and your car. I need your name, your hometown, your occupation, your marital status (the name of your wife and kids, especially if they too are involved with you in your car hobby-related activities), as well as the year, make and model of your car.

My name is Sherryle Wenzel I am married to a wonderful man Thomas Wenzel. We have a 5-year-old daughter Brittany who just loves cars. My California Special color is Brittany Blue, so we decided to name our daughter Brittany. We live in a rural community in Nuevo California. We own 1 acre of land so we can house our 11 vehicles. Most of which are classic cars. My husband is a Math Teacher by day at Perris High School in Perris. By night he is an Automotive Instructor at Mt. San Jacinto College. He has his ASE certification, which comes in real handy when it comes time to work on the cars. I have a business I run from my home. I make bias tape, cool coats for dogs, lure-coursing jackets for dogs, and hair bows.

I also sew for other companies. I make the hats for the employees at Hot Dog on a Stick. I also make a baby line for a company that has items in stores like Nordstrom and the Four Season Resorts. These baby sets are also in about 40 other stores across the country.

My car is a 1968 Ford California Special GTCS.


2. Tell me, in about 200 words, your personal history as a car enthusiast. Things like your first car, how it influenced your evolution as a car enthusiast and do you still have the car in your possession? What other collector cars do you own in addition to the car being featured?

My first car was a 1968 Turquoise Fastback Mustang. It had a deluxe 2 tone turquoise interior. This car was so beautiful. I did not have my driver's license yet, so my dad taught me how to drive. My dad Earle Wilkins also taught me how to restore cars by using this car. He showed me how to put new rings on the piston, which was a lot of fun chasing around when they would not go on and would go flying across the yard.

He taught me things like how to make spark plug wires, gap the spark plugs, put new carpet in, and many other useful car things. But the most useful thing he taught me was how to change the oil in my car.

I figured out how to take out the oil plug, this was not a problem. I did this with ease. I even put the plug back in, no problem. But then came the time when I needed to put the oil back in. He forgot to tell me where to put it in at. I knew he was real busy and I did not want to bother him, so I figured out that you check the oil through the dipstick hole…. so this must be where you put the oil in. I did not have a funnel with the end that small, so I used my imagination and proceeded to get a Sparketts cup. Remember the cone shaped ones? Well I cut off the tiny little end and then placed it in the dipstick whole. Wala!! It worked. I then proceeded to very carefully, and very slowly pour the oil in the modified paper cup. It took 5 quarts. I remember this very well because I never thought I would ever get done. I do remember my brother Steven Wilkins coming by periodically to see how it was going. I remember him smiling; he did not smile much in those days. But I was so glad I could make him smile. I guess he was proud of me for figuring out where the oil went and how patient I was. Of course it was not until I was all done, when both my brother and my dad told me where the oil went it.

Unfortunately I do not have this car any longer. My ex husband sold it while I was at work. I still remember the license plate number XMK066.


3. Prior to the purchase of your car, what do you know of its history? Do you have a copy of the window sticker, the build sheet or any original/prior owner documentation? If you do, would you be so kind to provide me scans of any documentation you might have, including that obtained from third-party sources like Kevin Marti in the case of Ford products.

I know that I am the 3rd owner. All owners have been women. The car was fully restored before I purchased it. I have all of the documentation. I also have a Marti Report.


4. When did you purchase your car, what was its mileage and condition? What were the circumstances of its purchase? (Are you the original owner? Did you buy it at a dealer? At an auction? On eBay?) What prompted you to purchase this particular vehicle rather than another?

I purchased the car on August 29th 2001. The car had been fully restored and was in a Classic Car Show room in Reno Nevada. The dealership is Norm's Classic Auto's. My car had 27,648 original miles.

I purchased this car because like I mentioned earlier, I really missed my 1968 fast back. I either wanted another one like that one or I wanted a California Special. I really did not care what color the California Special was.

On the way to Reno for Hot August nights my husband and I were talking about what kind of car I would like if I had my choice. I mentioned to him what I said above.

Then out of the blue, I yelled "STOP, STOP, STOP". My new husband of only a few months thought I had lost it. I then told him to pull over he thought maybe he had hit something with the car. Then after I finally got him to pull over, I explained to him about the car I had just seen in the show room. We then got out of the car and looked through the window. It was late in the evening and the dealership was closed. A full size cardboard figure of James Dean was guarding my dream car. She was beautiful. Her paint was a very light blue. Her interior was the same as my original 1968 Fastback. We stood there for about 20 minutes.

So, we got back in the car and continued on to Hot August nights, which by the way did not start until the next weekend. We were so bummed.

On the ways home my husband asked me if I wanted to stop in and see the car, since the dealership would be open then.

I told him yes, we got there and she was even more beautiful than I remembered. I proceeded to ask how much and they told me $21,000.00. I let out a big sigh and realized that I did not have that kind of money to put into a car. We exchanged information and we were on our way back home.

When we got home I gathered up the stack of mail from the mailbox. I noticed one letter that said " REFINANCE YOUR HOUSE". I really did not know what that meant, so I called the bank. They said I could pull money out of my rental house that I owned. I asked them how much I could get. They told me exactly $21,000.00. I began to cry. I told my husband and he told me to call Norms Classic Auto. I called up Norms and they told me they would hold the car for me. They held that car for me until I could get them money and go pick up the car. Talk about miracles. I drove all the way home from Reno. I was still in shock.




5. Expanding upon the car's condition at the point of purchase was it fully restored, original, a survivor, restored earlier, a driver, or a shell requiring a full restoration. Be very detailed here.

From what I was told the car was in good condition, but not good enough for a Classic Car show room. So it was restored. How much was done, I really do not know. I do have some of the paperwork. I know she had a new paint job though. I will bring the paperwork that I have.


6. If the car required any sort of restoration, detail what was needed, who performed the work (if other than yourself), and the duration of the restoration period? If you have photos that can be supplied, please let me know.

The only thing that really needed to be done was new Battery cables needed to be made. The engine being a 390 took a lot to start, so my husband made heavy-duty cables.


7. Talk about the unique trim and drivetrain elements of your car; are the car's components in any way significant or rare? If so, please detail the uniqueness of these elements and what documentation do you have to support your claims. While there is a current preoccupation with numbers-matching authenticity, which is important, if you've made modifications that enhance your own enjoyment of the car, please use this question to detail what makes your car unique.

My car has a very rare 390 motor, C6 transmission and a 9" rear end. This car is a matching number car. I guess what also makes this car so unique is it has every deluxe package there was available except the Tachometer package. She has a very rare bench seat along with an overhead console.


8. How would you characterize your car, a trailer queen, a daily driver, or something in between? What is the greatest distance that you have driven your car? If you've made a significant road trips, say from Chicago to LA on Route 66, tell me about the experience. (Be detailed here as there is going to be a separate sidebar on your Nomad's travels over the years. Plus I'd like to have this on file for future use in Automotive Traveler.)

We use my car to go to local car shows and that is about it. My husband just changed the spark plugs, which was no easy task. Being a 390 motor, the engine has to be loosened from the motor mounts and lifted up. I don't think he wants to do that again any time soon. So, she will not be driven too much. The furthest she was driven was from Reno home to Riverside County.

9. When someone looks at your car, what is the first thing that they seem to gravitate to, the exterior, the interior, under the hood, your presentation or documentation at a show. If you show your car, do you belong to any marque clubs and what is the most significant award that your car has ever received?

Different people are attracted to her in different ways. Women for example gravitate to her because of her beautiful Brittany Blue paint, and her Parchment white vinyl top. Then when they get closer they love her interior.

Now men gravitate to her because of her 390 motor, 9" rear end and C6 transmission.

She is beautiful but very powerful.

10. In your opinion, what is your car's strongest attribute? Or did you buy the car to recapture some element of your youth, such as owning a similar car when younger, or possibly owning a car that you couldn't afford to "back then?"

I originally bought my car because of loosing my 1968 Turquoise Fastback. I also wanted a classic car to be able to take to car shows.


11. What other collector cars do you own? Is there anything special or noteworthy about your garage facilities?

Between my husband and I we do own other classic cars. My husband has a 1965 Ford Mustang that he has totally redone. He had grafted a 1998 hood on the top of the original hood, flared the fenders and put a role bar in it. He also put a 351 Windsor motor in. But my car still has the bigger motor.

We also have a Classic fully restored 1971 Plymouth roadrunner.

We have a 1983 911SC Porsche, 1973 914 Porsche, and a 1950 Tow Truck with a Manley Crane.


12. If you think the above questions have not covered some significant element of your car, here is your chance to detail or expand on such elements. Take your time, think about what I might have missed covering and what you would like to tell fellow enthusiasts about your passions both for this car and all things automotive in general.

I have been told by California Special Enthusiasts like Paul Newitt who runs the California Special website, that my car is possibly a 1 of 1 or a 1 of 2.
On my Marti Report is says that only 27 cars were made with my trim codes. This number reflects all 1968 mustangs, not just the California Specials.

My car was featured in a commercial for Ford to introduce the new California Special during the Grand Prix in Long Beach in 2005. Jimmy Vasser would drive up to my car in a new California Special and he walked up to my car and introduces it as the California Special from 1968. Then he would go back and talk about the new California Special. I have this commercial on a CD.


Thank you very much for giving my car the notoriety that she deserves.

Sincerely,
Sherryle Wenzel
Specs
She has a 390 motor, 9" rear end and a C6 transmission
Factory Options
She has every possible package option available except the tach package. Bench Seat, Overhead Console, Air Conditioning, Power Steering, Power Brakes, Automatic, Am Radio. Deluxe Interior, GT Package. I have been told by Paul Newitt, that she is either a 1 of 1 or a 1 of 2 ever made just like her with all of the trim packages.
Mods
The only thing we have really done was to put heavier duty battery cables on her. She has so much torch that the regular ones just would not turn her over.
Browse Related Cars: brittany, blue, white, vinyl, top, gtcs
Permanent Link to this Car

Photo Albums and Videos

1 of 1
Download Drive Magazine Now!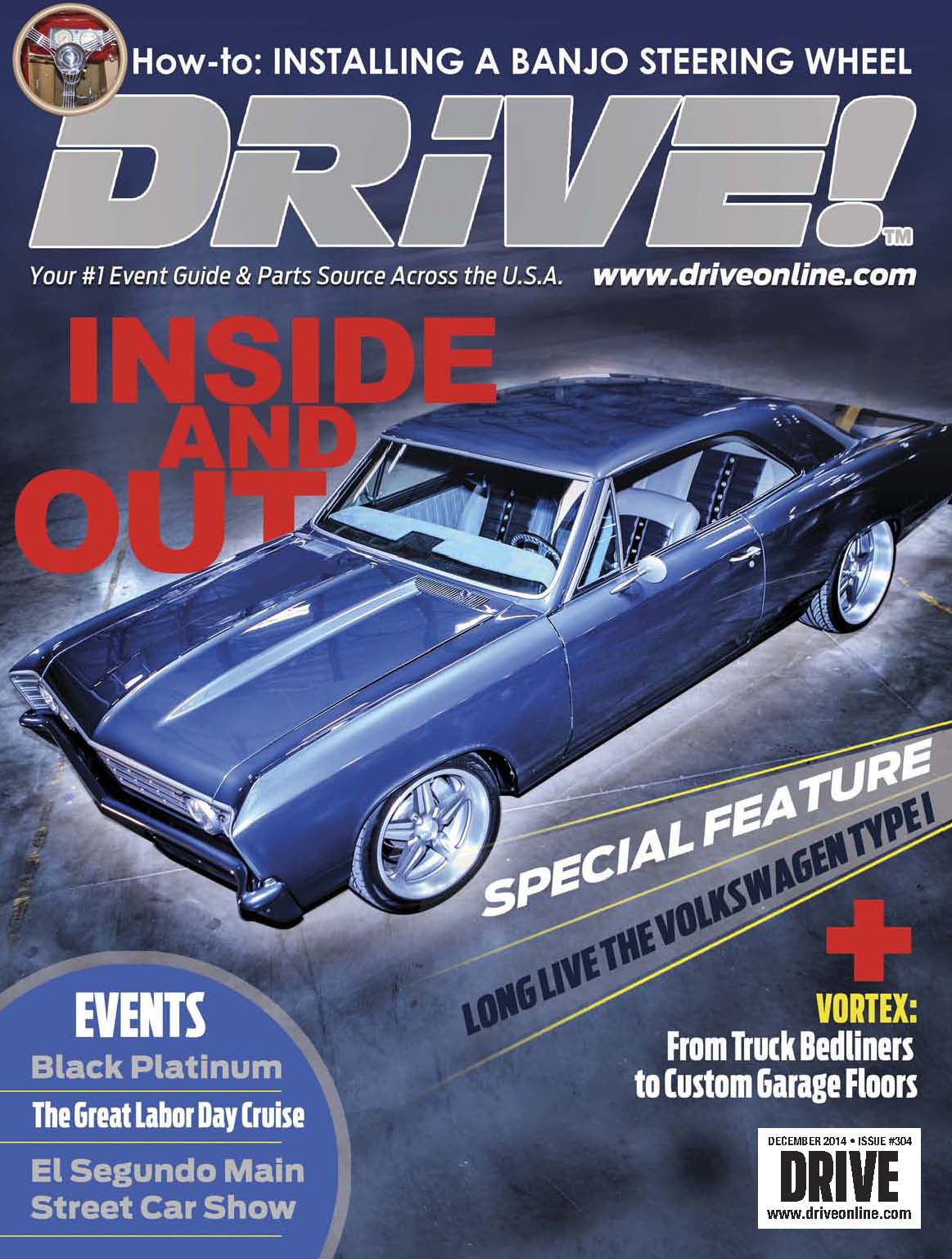 Cars > Sherryle's Garage > "Brittany"