Cars > darrellstickley's Garage > "The Beast"
Challenges

1 – 3 of 4
Challenges W: 3 L: 1
Past Challenges
Owner: MichaelT
f-100: 20 pts (

loss

)
The Beast: 35 pts (

win

)
Total votes: 11
Ended: Mar 18, 2012
Owner: ROLNGTZ
Daddys SS: 25 pts (

win

)
The Beast: 20 pts (

loss

)
Total votes: 9
Ended: Oct 28, 2011
Owner: MURDOCH
ANIMAL: 12 pts (

loss

)
The Beast: 28 pts (

win

)
Total votes: 8
Ended: Oct 27, 2011
1971 Ford F-250 Ranger XLT (The Beast)
1 Give a trophy
Last updated May 8, 2012
About
List of repairs, restores, upgrades to 1971 Ford F-250 Ranger XLT Camper Special

Unless otherwise noted, all parts came from either Pick n Pull Auto Parts in Tigard/Sherwood Oregon, of if new from either O'Reilly Auto Parts in Tigard/Tualatin/Beaverton/Aloha Oregon or NAPA Auto Parts in Tigard/Tualatin/Beaverton Oregon. This owner wished to acknowledge the assistance from many fine and experienced clerks, technicians and mechanics from providing their knowledge to this owner during the restoration process, with special thanks going to Harvey of O'Reilly Auto Parts in Tualatin, then Aloha Oregon, and Mike the owner of Advanced Automotive in Tualatin Oregon. Although knowledgeable in automotive matters, this owner would not have known the little tricks and less expensive ways to accomplish the goals of this project without these fellow "certified car nuts" invaluable input. It has been, is, and will continue to be a fun ride. KEEP ON TRUCKIN!!!
Note: This truck was in very original complete condition when purchased, that is what makes it so special and a joy to work on. As you will see there are many little things, but nothing huge in the work listed below.
1. Redo fuel lines at tanks removing incorrectly and un-necessary electric fuel pump installed by previous owner to over come clogged fuel filter on stock mechanical fuel pump.
2. Tune up including new fuel filter, air filter, spark plugs, spark plug wires, distributor cap, distributor rotor, condenser, points, coil, and timing set to factor spec (done by Juan of Brake Team Tigard), air fuel mixture and curb idle speed set to factory spec.
3. Complete oil change using Fram FL-1 oil filter, and name brand high mileage motor oil to clean out slug in the engine. Next oil change and subsequent oil changes using Restore Brand engine restore oil additive to bring compression on piston cylinders back to close to factory new and seal oil seals as best as possible without a full engine rebuilt.
4. Missing horn installed and horn relay switch replaced along with contact points in horn bar on steering wheel fixed to make horn work.
5. Interior entry/exit light fixture replaced and connected to make light work.
6. Cargo light fixture replaced and plugged in to make cargo light work.
7. Dash lights fixed for instrument panel and speedometer to be visible at night.
8. Saddle blank seat cover installed to hide ware on seat upholstery.
9. Glove box compartment interior replaced to make glove box usable.
10. Gas tank caps replaced to match those the truck came with when manufactured in the Ford Assembly Plant in September-October 1970 in San Jose, California.
11. Headlight surround bezel replaced to fixed damaged one on passenger side of front grill.
12. Tie downs added to allow for bed to be covered with a tarp.
13. Arm rests replaced to match those the truck originally came with, purchased from Tony's Ford Trucks a salvage yard in northeast Portland specializing in Ford pickups.
14. Ash tray replaced to match the one the truck originally came with.
15. PVC value replaced along with PVC head cover mount /oil breather.
16. Oil cap replaced with upgrade one from original.
17. Leaking power steering fluid lines fixed and power steering sealant added.
18. Turn signal lever replaced.
19. Broken windshield washer reservoir replaced.
20. Windshield washer tubes replaced to make windshield washers work.
21. Left front brake rotor, pads and caliber replaced to repair broken items.
22. Starter motor replaced by Damerow Ford in Beaverton on emergency basis, outstanding service as they had just closed for the weekend.
23. Battery replaced.
24. Stereo and speakers installed using new AM/FM cassette stereo (Can't find 8 tracks anymore).
25. Original paint completely hand cleaned with rubbing compound to remove black coating over the entire truck from it sitting up a tree for 7 years.
26. Hand waxed, truck had not been waxed in at least 7 years when purchased in July 2009 for $900 from a posting on http://portland.craigslist.org.
27. Power pump gasoline leaked fixed on stock carburetor.
28. Bully style steps added, also purchased from a posting on http://portland.craigslist.org.
29. Tool box added, also purchased from a posting on http://portland.craigslist.org.
30. Rear side marker lights fixed.
31. Cigar lighter fixed.
32. Door courteous light switches replaced.
33. Brake light switch replaced.
34. Dollar Tree soapy steel wool pads used to restore bright metal trim on both side of the truck.
35. MP3 music play back capability optimized with the suggestion of Leo Mendoza, this owners co-worker at Cartridge World in Tualatin to use a cassette style MP3 player adapter and a 2 Gigabyte MP3 player both purchased from Bi-Mart in Beaverton Oregon.
36. Leaking radiator replaced with one from a 1968, purchased from Terry Tally who is also a Ford truck enthusiast who's business is located and parting out wreaked 5th generation Ford pickups to keep the one's still alive on the road, Terry is a terrific guy who's passion for Ford 5th generation pickups is evidenced by his willingness to help this owner further the restoration by providing parts at terrific prices and including the installation at no extra charge. Terry is located in southeast Portland and can be contacted through his website http://www.familygsale.com.
37. Vacuum hose to power brake booster replaced.
38. Ran into a guy who suggested that I use Vasoline Patrolium Jelly to rehydrate the vinvyl wood grain strips on the bright metal and tailgate. It worked perfectly. Who would have thunk.
39. Transmission serviced by Advanced Auto Systems in Tualatin. Had no idea when the last service was.
40. Got California License Plates for use in car shows from a fellow gearhead Cody of Beaverton.

Major replaced items from to current owner purchasing:

1971 Ford FE 390 that the truck was originally manufactured with went away sometime in the trucks life and a 1970 Ford FE 360 was installed.

Major points in the trucks life know through research by the present owner:

Frame put the assembly line in the Ford Motor Company San Jose Assembly Plant September 1970, truck rolled from the assembly in October 1970.

Truck purchased on the west coast of the United States most likely in California as it was a California built truck.

The next 39 years who knows?

The current owner purchased the truck July 2009 and the above listed work began.

Major features of the truck:

1971 Ford F-250 with the Ranger XLT trims and style package, and Camper Special package making it the top of the line for Ford pickups of that model year.

1971 was the next to the last year of the 1967 to 1972 5th generation Ford F-Series trucks, which was first built in 1948. 1971 was near the end of the muscle car era.

Truck has its original C-6 transmission is also using in drag racing cars because it is so durable.

Truck has a 1970 Ford FE 360 V8 engine with no emissions controls and a manual choke making it an engine that can be modified for higher performance without the need to be concerned about passing DEQ as no vehicle 1975 or older has to go through DEQ in Oregon.

Original Calypso Coral (Competition Orange) paint.

Very rare original Ranger XLT door panels worth $100 or more each.
List of parts and costs with total investment both actual and if repair items purchased from National Parts Depot or LMC Truck, or Mac's Antique Auto Parts catalogs. (Note: This section will be completed to this owner's best estimate at project completion) As the song goes, (Kenny Rodger's The Gambler) "you don't count your money, while sitting at the table…"
Specs
Stock 1970 360, C6
Factory Options
Ranger XLT Package, Camper Special Package
Mods
Steel Horse Automotive Steps, Tool Box, AM/FM Cassette stereo with MP3 input, everything on this truck is either original, from self pulling wreaking yard (U-Pull It, Pick and Pull here in Oregon) or from Craigslist, or Goodwill Outlet Store in Hillsboro. Only safety related repairs were done with NAPA or O'Reilly Auto Parts supplied pieces.
Browse Related Cars: ford, ranger, xlt, camper, special
Permanent Link to this Car

Photo Albums and Videos

1 – 2 of 3
Download Drive Magazine Now!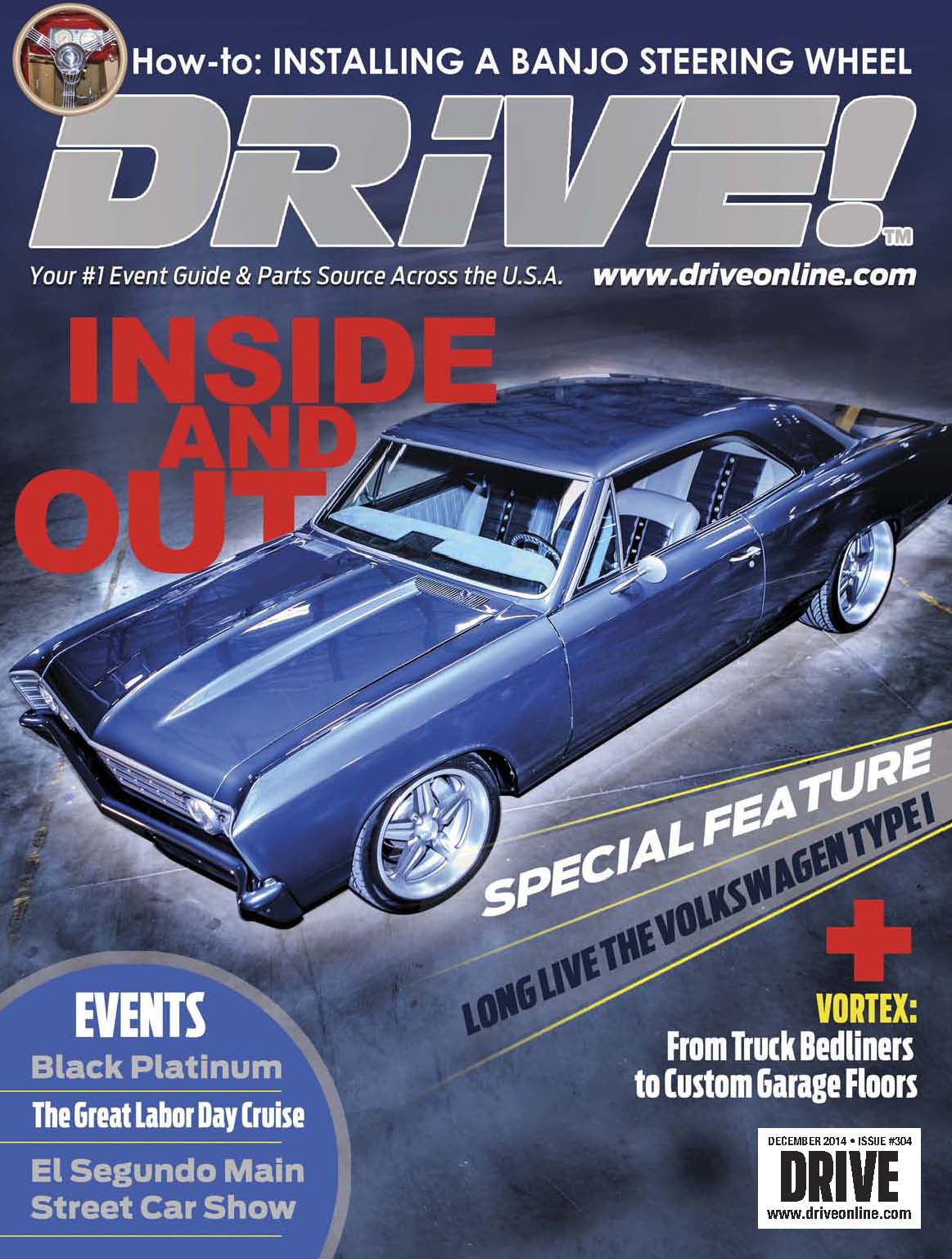 Cars > darrellstickley's Garage > "The Beast"