Cars > orange82's Garage > "? Lucky ?"
Challenges

1 – 3 of 152
Challenges W: 141 L: 11
Past Challenges
Owner: Spyderking69
Dazzi AKA Prime Time: 13 pts (

loss

)
? Lucky ?: 17 pts (

win

)
Total votes: 6
Ended: Mar 17, 2011
Owner: Mustang_John
My baby: 68 pts (

loss

)
? Lucky ?: 87 pts (

win

)
Total votes: 31
Ended: Feb 19, 2009
Owner: sideways388
Matt's AirocZ: 41 pts (

loss

)
? Lucky ?: 49 pts (

win

)
Total votes: 18
Ended: Jan 27, 2009
1982 Chevrolet Corvette Coupe (? Lucky ?)
Last updated May 14, 2012
About
I bought this vette in 2005. I have always wanted one. It was fun working on it, finding different parts needed to improve performance and looks. I wanted it to look different from any other 82. The color looks orange in the daytime and red at nite. 2 good friends, ( Larry & Rodney), helped me to get it where it is today. I really enjoy driving it on cruises and I show it at cars shows. I have received many trophies including Best GM, Ladies Choice, Best 80's, and Best 80's Corvette along with the Top 50's ect. I like going to shows, hanging with the other guy's, seeing there cool cars and getting different ideas from other 82 vettes on how to improve mine. I love driving it.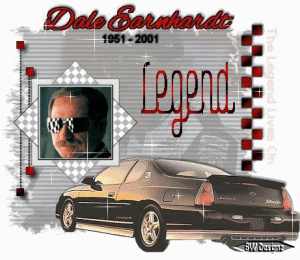 Specs
5.7 liter 350 Crossfire Injection engine, 200+ HP, 4 Speed Automatic.
Factory Options
AC, Power windows, Power Door Locks, Power Mirors, Power Stering, Power 4 wheel disc brakes, Power antenna, Intermittent windshield wipers, Rear window defogger, tilt-telescopic sterring, Passenger Illum. Visor vanity miror, Removable Mirror T-Tops, Six-way power drivers seat.
Mods
Daytona Nose, Side and back ground effects, Rear spoiler, Rear window louver, Twin NACA Duct Hi Rise Turbo Hood, SE Side Fender Louvers, American Racing 17" Torque Thrust Aluminum Wheels, Under car Light kit, White face guages with blue lights and carbon fiber surround, Monza Duel tip mufflers, Carbon Fiber Strips. Engine Chrome Parts: Alternator, Power Booster and Master Cylinder, Power Stering Pump, Valve Covers, upper & lower heater hoses. Aluminum Parts: Pulleys, Hi-Flow Water Pump and Fan.
Browse Related Cars: orange, corvette, 1982
Permanent Link to this Car

Photo Albums and Videos

1 – 2 of 5
Car Blog for "? Lucky ?"

1 – 3 of 4
Sep 25, 2011
So tired of going from payday to payday, borrowing from Peter to pay Paul, the economy is shot to h...., 13 million people un-employed. I've been surching for over a year for a...
Apr 20, 2008
This is a special 911 tribute plate I got for my Vette. It reminds us not to forget the tragedy that happened on 9/11/01, and to support our troops, where ever they are.
Mar 5, 2008
This was my license plate until Dale Jr. changed his number.
Cars > orange82's Garage > "? Lucky ?"