Cars > Dmondeac's Garage > "TOY II"
Challenges

1 – 3 of 10
Challenges W: 1 L: 9
Past Challenges
Owner: CorvairJim
"Bud": 70 pts (

win

)
TOY II: 40 pts (

loss

)
Total votes: 22
Ended: Jul 2, 2008
Owner: Nightmare78
Nightmare: 60 pts (

loss

)
TOY II: 70 pts (

win

)
Total votes: 26
Ended: Jul 1, 2008
Owner: Spyderking69
Dazzi AKA Prime Time: 68 pts (

win

)
TOY II: 32 pts (

loss

)
Total votes: 20
Ended: Apr 6, 2008
2001 Dodge Intrepid SE Motorsport Edition (TOY II)
Last updated Jun 27, 2008
About
The car is a 2001 Dodge Motorsport SE w/sunroof. Originally my company car now, one of my toys. Prio to last year I had swapped the 2.7 for 3.5 H.O. and last year still not satisfied I added the 75h.p NO2 and 4.98 gears, then things got out of hand the end result is what you see. I thought I was done with this project but I keep coming up with more and more mods so, I guess I will never be done with this one.
Specs
[img]TOY II3.5L, ASP underdrive pulley, K&N FIPK , 70mm TB, Intake Spacer, 75h.p. Nitrous system, 4.98 Prowler Pro gears.
[IMG]http://img.photobucket.com/albums/v669/dmondeac/dscn0238.jpg[/IMG]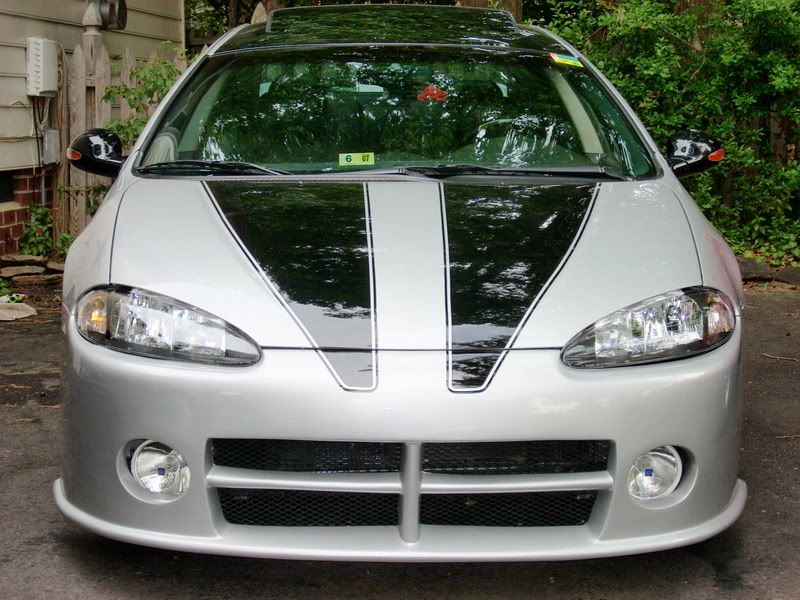 Factory Options
SE w/sunroof, Motorsport option, pw.pl. cruise, tilt, pwr driver seat.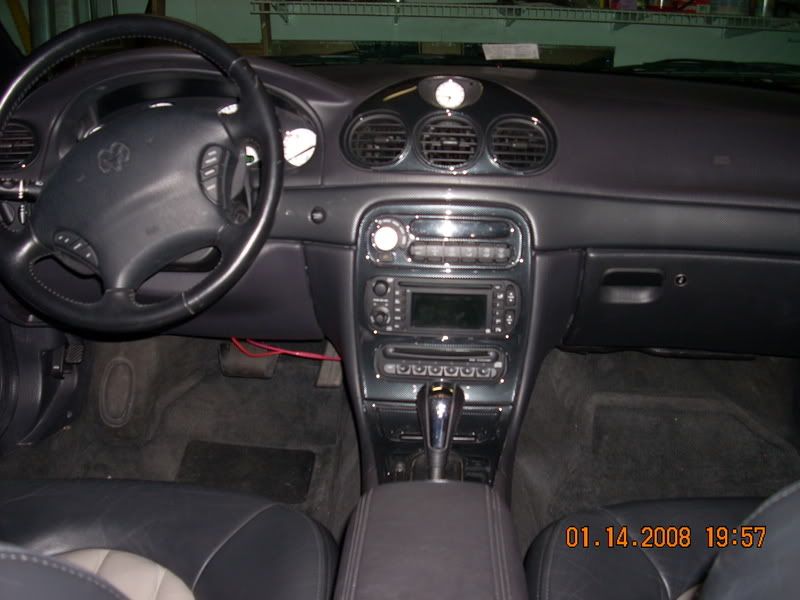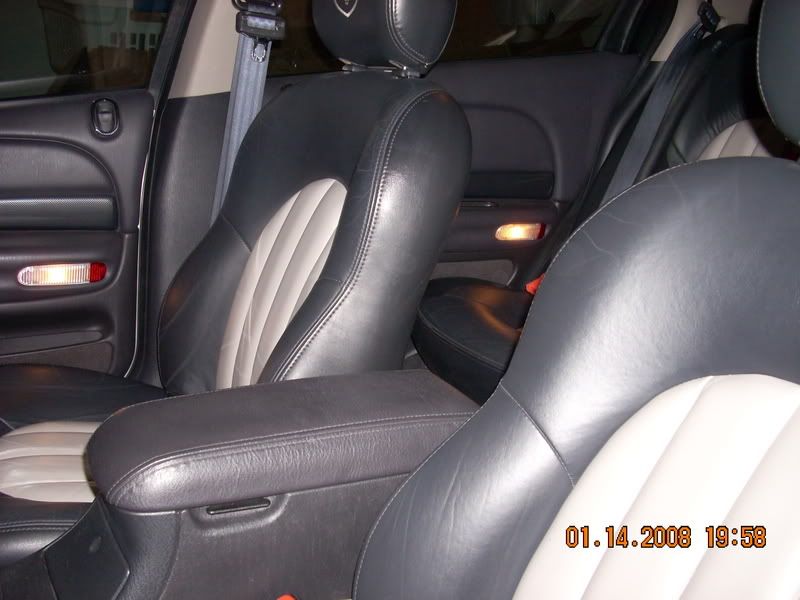 Mods
Mods:
Tinted windows
Debadged
Automatic Temperature Control conversion
EVIC w/psi+IMPG
Auto Headlights
Black Diamond headlights w/clear corners
Hella 6.5" 55w driving lights
2.7 to 3.5L H.O. conversion
Federal ECM--no speed limiter
Dual Exhaust- TruBendz
ASP underdrive pulley
K&N FIPK II
70 mm TB
Limited Slip Diff
300M "special" half shafts
Carbon Fibre look Aluminium fuel door
Auto Stick Conversion
Painted Brake Calipers-RED
Intrepid decals on calipers
Cross drilled and slotted rotors
Black A pillars
300M "Special" Sway Bars
300M "Special" Stuts
Eibach Lowering Springs
Steering wheel radio controls
300M "Pro Am"Heated, Memory seats
Dodge Motorsport logo embroidered on the headrests
300M "Pro Am"Rear Seats (two tone)
300M Leather Console cover
300M Leather/Chrome Shifter
300M Lighted Visor
Auto Dimming rear mirror
300M "Special" Mirrors (auto dimming and turn signals)
300M "Special" Gauges (150 MPH)
300M "Special" Door Panels
300M "Special" Dash
Carbon Fiber Dash Kit
Rear Courtesy lights
Chrome door handles
Chrome switches
Infinity II sound system including rear door speakers
RB1 nav unit and 6 disc changer
Painted intake (chrome) and valve covers(Hemi Orange)
Stripes and the roof is also black
Oh yeah! ZEX wet 75 h.p.Nitious system
4.98 Prowler Pro gears
Nascar Spoiler
Viper Body Kit
Shaved door handles
Shaved Antenna
Factory back up sensor
Aero cowl panel

I am sure there is more but I can't remember every thing right now.
Permanent Link to this Car

Photo Albums and Videos

1 of 1
Cars > Dmondeac's Garage > "TOY II"