Cars > ROLNGTZ's Garage > "#Lightning McQueen"
Challenges

1 – 3 of 74
Challenges W: 48 L: 25
Past Challenges
Owner: flamingx
the Wife's PT: 14 pts (

loss

)
#Lightning McQueen: 21 pts (

win

)
Total votes: 7
Ended: Dec 18, 2011
Owner: Thundercat
D-cat: 39 pts (

win

)
#Lightning McQueen: 21 pts (

loss

)
Total votes: 12
Ended: Dec 15, 2011
Owner: jtc52087
wifes SUV: 18 pts (

loss

)
#Lightning McQueen: 42 pts (

win

)
Total votes: 12
Ended: Dec 2, 2011
2003 Dodge Durango SLT Plus (#Lightning McQueen)
Last updated Aug 24, 2008
About
2003 Dodge Durango. Purchased for additional transportation for my daughter. The daughter named it "Lighting McQueen" after the main character from the movie "Cars". Fully loaded with everything accept 4-wheel drive. No need for 4-wheel drive where we live. '03 was the ONLY year the Durango came with 4-wheel disc brakes.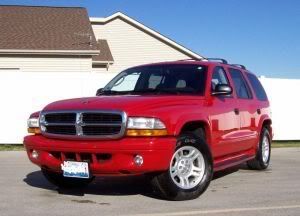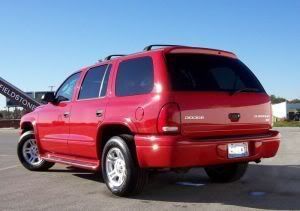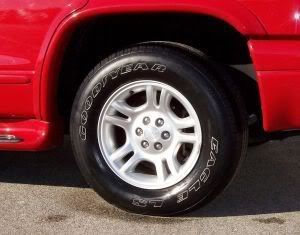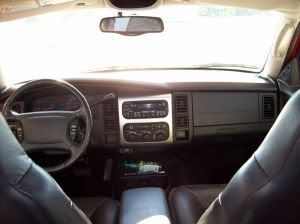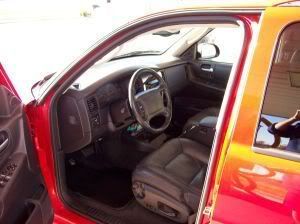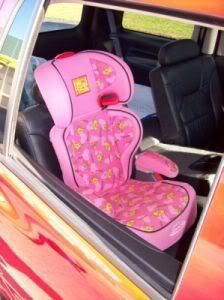 Specs
Red
5.9 v8 Magnum
245hp @ 4000rpm
335 lb-ft of torque
automaitc
4 wheel disc brakes ONLY offered in the 2003
Towing capacity 7300lbs.
Factory Options
black leather interior
Infinity am/fm, cassette,CD player
power seats
power locks
power windows
power mirrors
heated mirrors
Air conditioning
cruise
16 polish aluminum wheels
tow package
running boards
third row seating
4-wheel disc brakes ONLY offered in the 2003
Mods
Daughters booster seat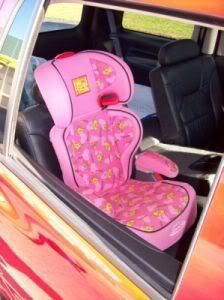 Goodyear Eagle LS tires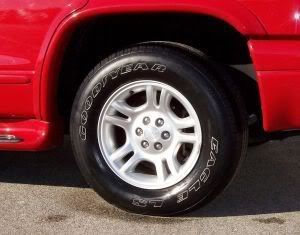 Permanent Link to this Car

Cars > ROLNGTZ's Garage > "#Lightning McQueen"