Cars > Challenges > "#Sleeper" Vs "The Sixer"
ROLNGTZ
M
Smithton, Illinios
United States
Dan
M–27
Saint Augusta, Minnesota
United States
1991 Chevrolet Beretta GTZ L67/3800sc
"#Sleeper"
1994 Ford Mustang
"The Sixer"
Head to Head
About "#Sleeper"
I purchased the car new in '91. I loved the look of the car the minute I saw it. Once I drove it. I had to have it. After a few years of owning it, I started doing mods; big stereo, aftermarket rims, etc. I had been showing it at a few local car shows over the years.

In '02, I decided I wanted more power. Something that was really different. I started a L67/3800sc engine swap. After three years of setbacks and problems and challenges, the car hit the streets. It still has a few bugs to workout. I am very pleased with the results. The body has 102,XXX miles on it. The motor and tranny has about 1000 miles on them now.


L67/3800sc close-up


Custom axles made by The Driveshaft Shop


OBX racing seats with RCI four-point seatbelts
About "The Sixer"
Bought it in 2003 when I was 17 with cash I earned washing dishes. I just recently rolled over 120,000 miles and the car still runs perfectly. I have yet to have any problems with it other than getting beat. I know it's slow but I decided to stick with it and just have whatever fun I can with it. I'm planning to drop it in the upcoming spring/summer time, but we all know how mod plans are... they aren't final until you've done it. I'm also thinking about throwing a stock GT spoiler on and painting it flat black. The only other thing I would like to do, but probably never will, is throw on a m90 supercharger from a T-bird.
Specs for "#Sleeper"
3800sc swap. VERY rare engine swap. Only 4 L67 swaps that I know of. Tried to dyno the car in Feb. '06, but the car tried to "hoop" off the dyno. So the dyno run was a bust. I have since done a lot of frontend work on the car. Improved the handling and structure of the unibody. Custom axles by The Driveshaft Shop. Rebuilt the entire front cross-member to handle the torque of the L67. New KYB GR2 shocks and struts to improve the ride. Strut tower brace and cross-member braces to stiffen up the frontend more.

Some guessimating on the numbers about 300 horses at the crank & 240+ to the wheels, torque 300+.
Stock '98 GTP
~240chp
~195whp
~280ftlbs torque
weight 3400lbs.
0-60 6.8 seconds
1/4 time of 15.1.
Figure same motor and tranny plus more power in a 2800lbs. car. Guesstimating mid to low 13's in the 1/4mile.

I did most of the work to the L67 swap and most of the bodywork mods myself. I had friends help when needed or showed me how. Can't learn if you don't watch and do.

ENGINE MODS:
cam by Comp Cams 28hp to the crank 19hp to wheels
MSD disc-4 igntion system
MSD coilpacks and wires
SDS stand alone management unit
larger injectors
Thrasher adjustable fuel pressure regulator
Holley inline fuel pump
180' thermostat
Pacesetter headers
2.75" exhaust
highflow cat
Tsudo performance muffler
CAI
smaller supercharger pulley
custom axles by The Driveshaft Shop
2300rpm stall converter
A/C delete pulley
custom fabricated motor mounts
Dual electric cooling fans

SUSPENSION MODS:
KYB GR2 shocks & struts
GM strut tower bar from '95 Z24 Cavalier
Adco rear sway bar
GM strut tower to front cross-member braces '95 Z34 Lumina

EXTERIOR MODS:
one off Ram-air hood I made
Shaved front bumper
Shaved antenna
PCP BMW E-36 Angel-eye headlight swap
PCP clear side markers
'96 Z26 grille
'96 rear filler panels
18" chrome Exel Version 7 rims
Pirelli tires 225/40/18
'04 Mustang Mach 1 front lip
Few more surprises in the works.

INTERIOR MODS:
OBX racing seats
RCI four-point seatbelts
Custon fiberglass dash
Custom fiberglass door panels
Custom fiberglass center console
Custom fiberglass reardeck
Custom headliner
Speedhut whiteface indiglo guages
Speedhut whiteface indiglo HVAC
Autometer guages indiglo/whiteface
Chrome daimond plate backseat area
Sony CD player headunit
Boston Acoustic 6.43 Pro-series component set
JLAudio 12W6's two in sealed box in trunk
2 PPI chrome series amps 2300 & 4400
USAC rated at 145.7 750 watts

More surprises on the way.
Specs for "The Sixer"
No specifications listed.
Factory Options for "#Sleeper"
Power windows
Power locks
A/C
Cruise
AM/FM cassette
Sunroof
Cargo-net
Lower lumbar support driverside seat
Fold down backseat
Rear window defogger
Driverside airbag

Factory 3.1 140 horses was swapped out for a 3800sc 240 horses. The 3800sc swap is VERY rare for a Beretta. Only a 5 or 6 exist in various forms(turbo, supercharge, N/A) My 3800sc is NOT stock. Check "MODS" section for complete list of mods to car and motor.
Factory Options for "The Sixer"
No factory options listed.
Mods for "#Sleeper"
ENGINE:
L67/3800sc swap
custom fabricated motor mounts
Pacesetter headers
2.75" exhaust
high flow cat
Tsudo performance muffler
dual electric cooling fans
cam by Comp Cams
larger injectors
180' thermostat
MSD-Disc4 ignition system, wires, & coilpacks
SDS stand alone management unit
AEM Wideband
smaller supercharger pulley
Holley inline fuel pump
Thrasher adjustable fuel pressure regulator
custom axles by The Driveshaft Shop
stall torque converter 2300rpms
A/C Delete pulley

SUSPENSION:
KYB GR2 shocks & struts
GM Strut tower flex-bar '95 Z24 Cavavlier
GM Strut to crossmember braces '95 Z34 Lumina
Adco rearsway-bar
Pirelli 225/40/18 tires

INTERIOR:
OBX racing seats
RCI four-point seatbelts
Speedhut white-face Indiglo guages
Speedhut white-face Indiglo HVAC
fiberglass dashboard. door panel, center console, reardeck
custom headliner
Auto-Meter white-face Indiglo guages molded into dash
Grant steering wheel

EXTERIOR:
one off custom Ram-air hood
shaved front bumper
shaved anteena
PCP E-36 angel-eye headlights swap
'95 Z26 grille
'95 rear filler panels
18' chrome Exel Version 7 rims
sunroof
PCP clear side markers

AUDIO:
6.43 Boston Acoustic highs & mids
two JLAudio 12W6 subs
Sealed box sub-box
PPI chrome series amps 2300 & 4400
2300 running front sound stage
4400 running subs at 3ohm mono 2x300
USAC rated at 145.7
750 watts total
Sony CD flip-face headunit
Mods for "The Sixer"
Exterior Mods:
17x9 Bullitts
275/40/17 Tires
New Fender Badges
Clear Headlights and Corners
GT Fog Lights
8" Black Shorty Antenna
8mm Plug Wires

Interior Mods:
Sony Explode Head Unit
White Face Reverse Glow Guages

Performance Mods:
BOMZ CAI
Intake Spacer
25% Underdrive Pulley
True Dual Exhaust (No x or h pipe. 2.25" Exhaust piping, Flowmaster 40's, 2in tail pipes topped off with 3in Chrome Tips)
SCT X-Cal 2

Other:
Raised Gas Pedal (To remove the rediculous extra throttle cable space)
Vote

This challenge has ended!
| Points for #Sleeper | Total Votes | Points for The Sixer |
| --- | --- | --- |
| 44 | 17 | 41 |
Download Drive Magazine Now!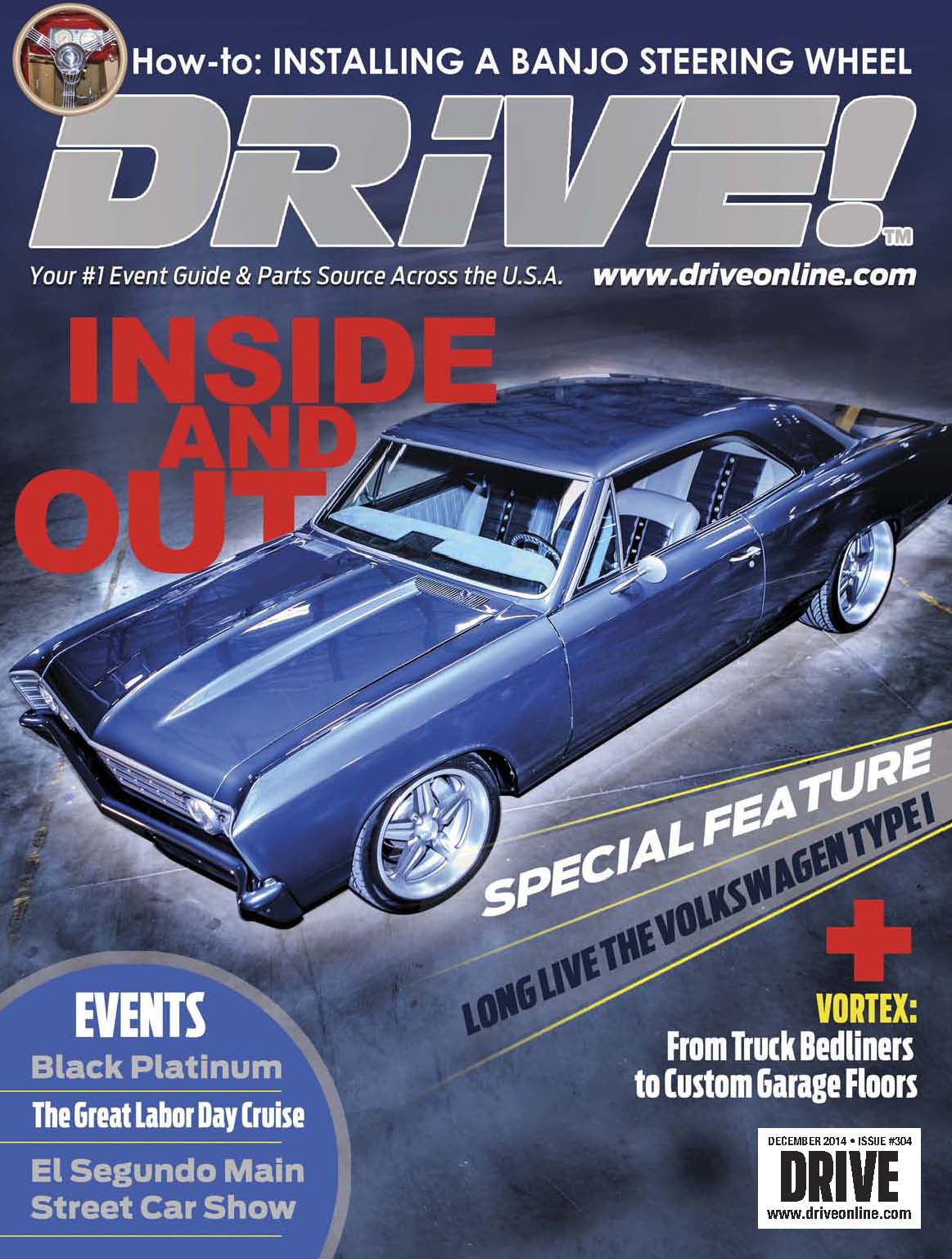 Cars > Challenges > "#Sleeper" Vs "The Sixer"