Cars > Challenges > "? Lucky ?" Vs "Franken Cuda"
orange82
M
Beckley, West Virginia
United States
Hemijoejr
M–41

1982 Chevrolet Corvette Coupe
"? Lucky ?"
1968 Plymouth Barracuda
"Franken Cuda"
Head to Head
About "? Lucky ?"
I bought this vette in 2005. I have always wanted one. It was fun working on it, finding different parts needed to improve performance and looks. I wanted it to look different from any other 82. The color looks orange in the daytime and red at nite. 2 good friends, ( Larry & Rodney), helped me to get it where it is today. I really enjoy driving it on cruises and I show it at cars shows. I have received many trophies including Best GM, Ladies Choice, Best 80's, and Best 80's Corvette along with the Top 50's ect. I like going to shows, hanging with the other guy's, seeing there cool cars and getting different ideas from other 82 vettes on how to improve mine. I love driving it.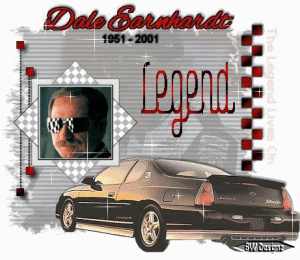 About "Franken Cuda"
I bought my car for $300.00 and over paid!!!! What a mess!!! I stopped to check the hold down straps on th etrailer when I was bringing it home and mice were running out of the the car!! Iron oxide provided the flinstone braking system. It needed quarters, rockers, fenders, inner fender wells, floor pans, etc!!!!
Specs for "? Lucky ?"
5.7 liter 350 Crossfire Injection engine, 200+ HP, 4 Speed Automatic.
Specs for "Franken Cuda"
Engine is a 318 with a 3.58 stroke crank (348cid), 6 in chevy rods, .060 over pistons out of a 283 Chevy. Magnum heads w 2.02 intake 1.625 exhaust valves. Lunati .225@.050 .510 lift 9.5-1 compression ratio. Six Pack intake and carbs. 4.10 gears, 727 trans, 2500 stahl, low first gear set. Best et 12.97@107mph
Had pedal to the floor hittin the rev limiter at 7000 with 3.23 gears and 27" tall tires. Won't do that again!!!!!!!! Yikes!!! Acording to calculations about 165mph!!!!
Factory Options for "? Lucky ?"
AC, Power windows, Power Door Locks, Power Mirors, Power Stering, Power 4 wheel disc brakes, Power antenna, Intermittent windshield wipers, Rear window defogger, tilt-telescopic sterring, Passenger Illum. Visor vanity miror, Removable Mirror T-Tops, Six-way power drivers seat.
Factory Options for "Franken Cuda"
Rare non fold down rear seat!!!! OOOOHHHHH!!!! Car originaly was a bench seat,904 trans with a 318, 7 1/4 rear. From the factory it was gold with a black stripe, when I got it the car was this nasty grey.
Mods for "? Lucky ?"
Daytona Nose, Side and back ground effects, Rear spoiler, Rear window louver, Twin NACA Duct Hi Rise Turbo Hood, SE Side Fender Louvers, American Racing 17" Torque Thrust Aluminum Wheels, Under car Light kit, White face guages with blue lights and carbon fiber surround, Monza Duel tip mufflers, Carbon Fiber Strips. Engine Chrome Parts: Alternator, Power Booster and Master Cylinder, Power Stering Pump, Valve Covers, upper & lower heater hoses. Aluminum Parts: Pulleys, Hi-Flow Water Pump and Fan.
Mods for "Franken Cuda"
Plum crazy purple, B body bucket seats, 66 charger steering coulm, 8 3/4 rear, console with floor shifter, subframe connectors, 727 trans, 26" radiator, TTI Step headers, the hood was modified to make it flat and a charger hood scoop from VFN was grafted into place, monster tack with oil, water, and volt guages from autometer. MSD 6AL with timing coltroller.
Vote

This challenge has ended!
| Points for ? Lucky ? | Total Votes | Points for Franken Cuda |
| --- | --- | --- |
| 43 | 19 | 52 |
Cars > Challenges > "? Lucky ?" Vs "Franken Cuda"