Cars > Challenges > "? Lucky ?" Vs "EZEKIEL"
orange82
M
Beckley, West Virginia
United States
ezekielta
M–44
Conyers, Georgia
United States
1982 Chevrolet Corvette Coupe
"? Lucky ?"
1993 Pontiac Trans Am
"EZEKIEL"
Head to Head
About "? Lucky ?"
I bought this vette in 2005. I have always wanted one. It was fun working on it, finding different parts needed to improve performance and looks. I wanted it to look different from any other 82. The color looks orange in the daytime and red at nite. 2 good friends, ( Larry & Rodney), helped me to get it where it is today. I really enjoy driving it on cruises and I show it at cars shows. I have received many trophies including Best GM, Ladies Choice, Best 80's, and Best 80's Corvette along with the Top 50's ect. I like going to shows, hanging with the other guy's, seeing there cool cars and getting different ideas from other 82 vettes on how to improve mine. I love driving it.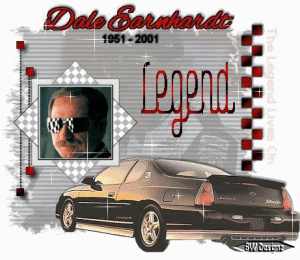 About "EZEKIEL"
I have owned Ezekiel since 97 and all I can say is it still puts a smile on my face every time I turn the key. The name Ezekiel was given to it by Scott Settlemire at the F-Body Gathering several years ago and it stuck. I noticed he was checking it out for quite a while so I went up to ask him what his thoughts were, his reply was" This is one of the evilest F-bodies I have ever seen, it is the Ezekiel of F-bodies!" Scott was the brand manager for Camaro/Firebird and is now over Corvettes.
Specs for "? Lucky ?"
5.7 liter 350 Crossfire Injection engine, 200+ HP, 4 Speed Automatic.
Specs for "EZEKIEL"
No specifications listed.
Factory Options for "? Lucky ?"
AC, Power windows, Power Door Locks, Power Mirors, Power Stering, Power 4 wheel disc brakes, Power antenna, Intermittent windshield wipers, Rear window defogger, tilt-telescopic sterring, Passenger Illum. Visor vanity miror, Removable Mirror T-Tops, Six-way power drivers seat.
Factory Options for "EZEKIEL"
Pretty much the basics for the 1993 TA. LT1, Automatic (in the beginning) 2.73 gears ( in the beginning)
Mods for "? Lucky ?"
Daytona Nose, Side and back ground effects, Rear spoiler, Rear window louver, Twin NACA Duct Hi Rise Turbo Hood, SE Side Fender Louvers, American Racing 17" Torque Thrust Aluminum Wheels, Under car Light kit, White face guages with blue lights and carbon fiber surround, Monza Duel tip mufflers, Carbon Fiber Strips. Engine Chrome Parts: Alternator, Power Booster and Master Cylinder, Power Stering Pump, Valve Covers, upper & lower heater hoses. Aluminum Parts: Pulleys, Hi-Flow Water Pump and Fan.
Mods for "EZEKIEL"
Here is a brief rundown of the modifications thus far.

THE GO
-Hooker Longtube Headers (Jethot coated)
-True duels that exit at the rear
-Factory Auto converted to M6 by
-RAM Clutch
-Pro 5.0 shifter
–Custom PCM program by PCMforLess
-Matco Panhard Bar
-Jamex Strut Tower Brace
-METCO Billet Lower Control Arms
-Lower Control Arm relocation brackets
-3.73 Auburn gears
-Poly bushings in all suspension.
-Holly airfoil
- Eibach lowering springs and KYB adjustable shocks
-13.30 at 102 MPH with 1.8 60ft Oct 04

THE SHOW
-Silver hood bird from
-Black Ruff Racing 278 Wheels (19x8.5 in front, 19x9.5 out back)
-Custom Two-tone interior from
-Shifter boot and E-brake boot by Redlinegoods.com
-Suncoast Ram Air hood
-PIAA 100W foglights
-Light touch of chrome under the hood made by owner
Fuel rail covers provided by
-Silver gauges w/ 2002 cluster overlay by
-99 center console
-2002 Climate control cluster
-Black Carpeting and Headliner
-2000 Trans Am Tail lights
-Blacked out marker lights and third brake light
-Center console signed by Chip Foose of fame

THE WHOA!!!!!!!!!!
-LS1 front brake swap
-Drilled and Slotted Brake Rotors front and rear
-Braided Brake lines
******More to come (but isn't that expected)******
Vote

This challenge has ended!
| Points for ? Lucky ? | Total Votes | Points for EZEKIEL |
| --- | --- | --- |
| 53 | 18 | 37 |
Cars > Challenges > "? Lucky ?" Vs "EZEKIEL"