Cars > Challenges > "Turbo Bird" Vs "Sp1rit"
Turbo91Bird
M–37

K1M_and_J1M
M–60

1991 Pontiac Firebird
"Turbo Bird"
2001 Chevrolet Monte Carlo SS
"Sp1rit"
Head to Head
About "Turbo Bird"
This is a 91 Firebird with a modified 87 buick grand national motor, 67mm turbo, dana 60, and spohn suspension. Check mods for more details. 467rwhp / 464rwtq @ 19lbs of boost. Look to get into the 500's with more boost this spring.
About "Sp1rit"
This is Kim's everyday ride and her Baby!
I just get to play with it from time to time! :D

She's a White 2001 Chevy Monte Carlo SS that we have owned since new. She just turned 50,000 miles not long ago.

In those six years till now (2008) we added a few vehicle Performance & Appearance mods to her to make her stand out from the crowd and have some style & uniqueness.

A Corsa Stainless Steel Exhaust with a new Hogan 2-1/2 inch down pipe and Magnaflow High flow converter that has the u-bend delete from 3800 Performance.
She sounds nice for a 3800 series II V6!
Deep and throaty, What an SS should sound like!

A Cold Air Inductions aluminum Intake with 9" K&N Cone Filter
MSD Coil Packs and more to come.
A (ZZP) ZZ Performance reprogrammed and tuned PCM Module.

There are some much needed handling upgrades as well installed which is all we really wanted in the first place!

A great handling car that's has good get up and go and fairly good on gas without having to buy a older Camaro Firebird or Vette and that looked good doing it.
Hey this is her everyday driver and not a racecar.
At $3.50+ a Gallon and climbing maybe over $4.00 a gallon by Summer, Were pretty happy with it!

Other Items include.
A Red front Speedbuilt strut tower brace.
Red Rear BMR Strut Tower brace
Ram Air Tech Polished billet aluminum dog bone engine supports and side braces,
KYB AGX adjustable sport gas struts and Eibach Pro Kit lowering springs.
Red BMR Tubular Trailing arms.
SLP Front and Rear Sway bars (Had Powder coated Red)
Forward and Rearward red adjustible BMR lateral arms.

We also Purchased a functional MPD-Inc Ram Air Hood (Thanks Eric!) with intake plenum as well and added some Polished Stainless steel Ram Air letters and Camaro SS Hood scoop grille to add some bling.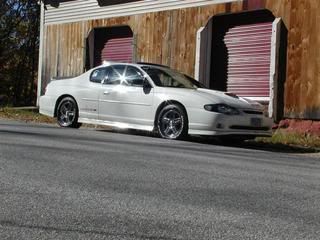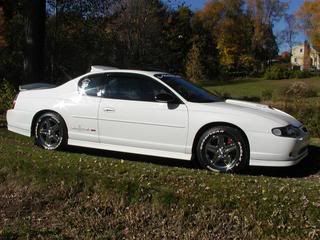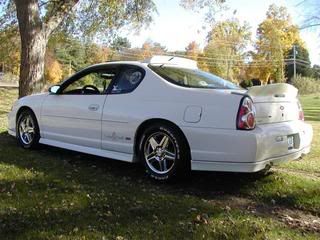 Specs for "Turbo Bird"
No specifications listed.
Specs for "Sp1rit"
3800 Series II V6 Automatic
Approx- 220 HP with New Hi Flow converter & Cat back exhaust & Cold Air Induction box with 9" K&N Filtercharger with a Tuned ZZP PCM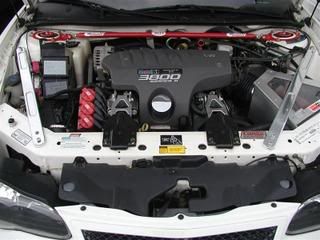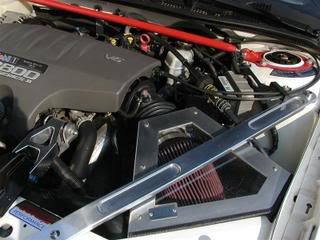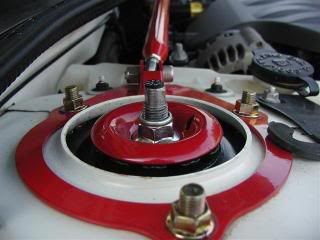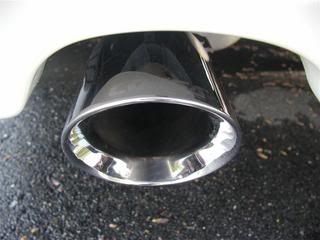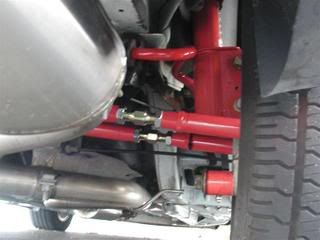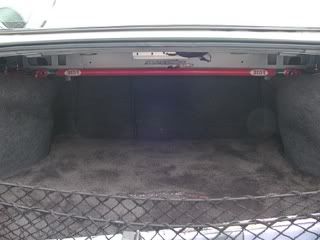 Factory Options for "Turbo Bird"
No factory options listed.
Factory Options for "Sp1rit"
All the basic factory stuff,


SS Package
SS Floor mats
Fog/Driving Lights
Center console w/Information Center,
On-Star,
Remote mirrors,Auto dimming Mirror,
Steering Cruise & Radio Controls, AM/FM CD/Cassette surround.
Driver and passenger air bags with side airbags
Power Steering
Power Anti lock Disk Brakes
Traction Control
Power Windows
Power Mirrors
Power Sunroof
Remote door locks & trunk release
Cargo net
Grey cloth & Charcoal interior,( I don't like leather)
Fold down rear seats with armrest and drink holders
Mods for "Turbo Bird"
Modified 3.8L Grand National motor.
Pro-built 700r4
Dana 60 rear

Exterior
-ASCD Fiberglass Ram Air Hood
-16x8 Black Crosslace Rims
-91-92 Formula Spoiler

Interior
-APillar w/ 30psi AutoMeter Boost Gauge and Trans Temp.
-ScanMaster II
-Greddy ProFec B Spec II Boost Controller

Engine
-LC2 3.8L
-Precision GT67 Turbocharger (GT6776S)

Fuel / Air
-AlkyControl Alcohol Injection System
-Walbro 340 w/ Hotwire Kit
-Accufab 65mm Throttle Body / Plenum
-RJC Powerplate
-72lb Seimens Injectors
-LS1 Maf w/ Translator +
-Custom Chip / Tuning from Mike @ Fullthrottlespeed.com
-BBK CAI
-Billet AFPR
-BeCool Radiator

Suspension / Brakes
-Spohn Sway Bars
-Spohn Adj. Torque Arm
-Spohn Adj. Panhard Bar
-Spohn Front End Rebuild Kit
-KYB Gas-a-just shocks / GR2 Struts (air bags in the rear soon)
-Spohn Subframe Connectors
-Lakewood LCA's
-Eibach Pro Kit Spring
-255/50/ZR16 Kumho ECSTA Supra 712's in front
-255/50/16 M/T Street DR in the rear
-Hawk HPS Front/Rear Brake Pads
-Rear Ls1 brake's.

Drivetrain
-Strange Engineering Dana 60 w/ 3.54's
-Pro-Built 700r4
-CK Performance 10 1/2" 3500 Stall
-B&M Racing Trans Cooler
-Polyurethane Mount
-TransGo Shift Kit
-Heavy Duty Driveshaft from Stenod Performance

Exhaust
-Coated Stock 87 Grand National Headers (by QC Coatings)
-Custom Terry Houston 3" Downpipe (Thanks to Mike Mizzi and Stenod Performance)
-Custom 3" Cat-back w/ Stainless Steel DynoMax Ultra Flo Series Muffler
-3" Electric Cut-Out
-Deleted Cat
Mods for "Sp1rit"
MPD Ram Air Hood with Air Box Plenum (in updated pics)
SLP 16" Polished Aluminum Diamond Cut Wheels
Good Year White Lettered #1 NASCAR Eagles tires
Dealership Designs Ground Effects and Intimidator III Rear Spoiler
Guy Mouton Custom Made Pace car Roof Spoiler
Tony Stewart Painted grill with SLP lower grill insert
Black Diamond Headlights w/ Silverstar bulbs
Altezza L.E.D. Tail lights
L.E.D Xenon Reverse & licence plate lights
Monte Carlo script Door sill covers
MOMO Seat belt pads.
Carbon fiber door inserts.
Custom Red SS carpeted Trunk liner
U.S. Speed Custom embroidered Floor and Trunk mats.
Drilled/Counterbored/Countersunk/Grooved and plated Brake rotors with Duralast Ceramic Pads.
Caspers Electronics Valve cover breather
CAI Intake box with 9" K&N Filtercharger cone filter
Ram Air Tech Polished Aluminum Dog Bone engine braces
Ram Air Tech Aluminum side engine bay braces
Speedbuilt Red Strut Tower brace
MSD Coil Packs
ZZ Performance PCM
[img][/img]
Corsa polished stainless steel cat back exhaust with Hogan Performance 2 1/2 inch downpipe w/High flow cat which has the U-bend delete
BMR Fabrication Red Tubular trailing arms.
BMR Forward and Rear Red adjustible Lateral Arms.
BMR Rear Strut Tower Brace
SLP Front and Rear Sway bars with Custom Red Powdercoat
KYB AGX Adjustible Gas Struts.
Eibach Pro Kit Lowering Springs .
Monte Carlo SS script Windshield and rear window decals.
Phoenix Graphix Red Tazmainian Devil Pace Car decals
Auto remote start.____________________
Vote

This challenge has ended!
| Points for Turbo Bird | Total Votes | Points for Sp1rit |
| --- | --- | --- |
| 46 | 21 | 59 |
Cars > Challenges > "Turbo Bird" Vs "Sp1rit"