Cars > Challenges > "? Lucky ?" Vs "The SS"
orange82
M
Beckley, West Virginia
United States
ss4ever
M
Shelbina, Missouri
United States
1982 Chevrolet Corvette Coupe
"? Lucky ?"
1988 Chevrolet Monte Carlo Super Sport
"The SS"
Head to Head
About "? Lucky ?"
I bought this vette in 2005. I have always wanted one. It was fun working on it, finding different parts needed to improve performance and looks. I wanted it to look different from any other 82. The color looks orange in the daytime and red at nite. 2 good friends, ( Larry & Rodney), helped me to get it where it is today. I really enjoy driving it on cruises and I show it at cars shows. I have received many trophies including Best GM, Ladies Choice, Best 80's, and Best 80's Corvette along with the Top 50's ect. I like going to shows, hanging with the other guy's, seeing there cool cars and getting different ideas from other 82 vettes on how to improve mine. I love driving it.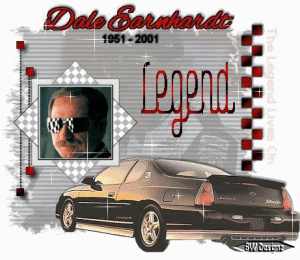 About "The SS"
This car is my baby, she gets what she wants all the time LOL.

My wife was actually the one that always wanted an SS as a friend of her family had one years ago and she always wanted one.

We bought this car with the stock engine in it and it didn't take long for me to take care of that.

I did the TPI swap on this car myself with a custom engine harness and chip. When I did the TPI swap I added a stock L-98 350 roller cam nad lifters to the stock engine to add a few ponies to the car.

While doing the TPI swap I also converted to a serpentine belt setup which switched the alternator and AC compressor side to side which meant finding AC lines which would allow me to keep the AC.

I know I don't need the cowl induction hood with the TPI, but the hood was on the car when we got it and I love the way it looks on the car.
Specs for "? Lucky ?"
5.7 liter 350 Crossfire Injection engine, 200+ HP, 4 Speed Automatic.
Specs for "The SS"
Fully loaded 1988 Monte Carlo SS hardtop.

Black exterior, grey interior

16x8 ZQ8 S-10 wheels

8.5 Posi 3.73 rear

Bucket seats

World Class T5 trans swap

355 TPI ZZ4 clone engine, 375hp

Carhoods.com fiberglass hood
Factory Options for "? Lucky ?"
AC, Power windows, Power Door Locks, Power Mirors, Power Stering, Power 4 wheel disc brakes, Power antenna, Intermittent windshield wipers, Rear window defogger, tilt-telescopic sterring, Passenger Illum. Visor vanity miror, Removable Mirror T-Tops, Six-way power drivers seat.
Factory Options for "The SS"
Fully loaded with:

Bucket seats
Power windows
Power locks
Air conditioning
Power trunk release
Cruise control
Tilt wheel
Floor shift
Mods for "? Lucky ?"
Daytona Nose, Side and back ground effects, Rear spoiler, Rear window louver, Twin NACA Duct Hi Rise Turbo Hood, SE Side Fender Louvers, American Racing 17" Torque Thrust Aluminum Wheels, Under car Light kit, White face guages with blue lights and carbon fiber surround, Monza Duel tip mufflers, Carbon Fiber Strips. Engine Chrome Parts: Alternator, Power Booster and Master Cylinder, Power Stering Pump, Valve Covers, upper & lower heater hoses. Aluminum Parts: Pulleys, Hi-Flow Water Pump and Fan.
Mods for "The SS"
I myself did most of these mods.

TPI swap
World Class T5 swap from 90 Camaro RS
F-body serpentine belt setup
SLP intake runners
Air Foil
Pollished Cold Air Intake
Aftermarket hood from Carhoods.com(looks like 98-02 Camaro SS hood)
Dynomax shorty headers(85098)
2.5" aluminumized exhaust(true duals)
Flowmaster 40 mufflers
4" aluminum driveshaft
Jegster true dual crossmember
Bell-Tech 2" drop spindles
Monroe Sensa-trac shocks
Rebuilt front suspension with all MOOG parts
Swapped the factory Laydown style spoiler for the older standup style.
'02 S-10 ZQ8 wheels with 245-50-16 Hankook tires
Panasonic CD player
Kenwood speakers
Cavalier stearing wheel
White face guages

New for 08 355 SBC engine bored .030, steel crank, double roller timing chain, "Powdered metal" rods, ARP bolts, ZZ4 roller cam, Sealed power forged pistons, moly rings, Trick Flow "195" aluminum heads, hardened pushrods, "Bowtie" 1.5 roller rockers, ported TPI intake manifold, SLP runners, Accell ignition parts.
Vote

This challenge has ended!
| Points for ? Lucky ? | Total Votes | Points for The SS |
| --- | --- | --- |
| 72 | 25 | 53 |
Cars > Challenges > "? Lucky ?" Vs "The SS"