Cars > Challenges > "? Lucky ?" Vs "Z28"
orange82
M
Beckley, West Virginia
United States
woody2136
M–32
Walton, New York
United States
1982 Chevrolet Corvette Coupe
"? Lucky ?"
1980 Chevrolet Camaro Z28
"Z28"
Head to Head
About "? Lucky ?"
I bought this vette in 2005. I have always wanted one. It was fun working on it, finding different parts needed to improve performance and looks. I wanted it to look different from any other 82. The color looks orange in the daytime and red at nite. 2 good friends, ( Larry & Rodney), helped me to get it where it is today. I really enjoy driving it on cruises and I show it at cars shows. I have received many trophies including Best GM, Ladies Choice, Best 80's, and Best 80's Corvette along with the Top 50's ect. I like going to shows, hanging with the other guy's, seeing there cool cars and getting different ideas from other 82 vettes on how to improve mine. I love driving it.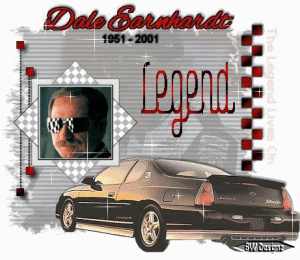 About "Z28"
My work in progress street/track car. I rebuilt the engine for a gain of roughly 100hp and updated the interior with 4th-gen seats, console and all new gauges. The next year I did the rest of the driveline retrofitting a T56 6-speed with a new flywheel, clutch, shifter, driveshaft and 4.10 gears. I also rebuilt the front suspension with poly bushings and lowering springs, and wedged the subframe with solid body mounts and welding in connectors. I also upgraded the brake system with bigger rotors and converted the rear from drum to disc. To try and get the tires to hook I went with drag radials and adjustable traction bars. I also upgraded the fuel system and ignition. After I broke the rear end at the track I upgraded that also.

Next comes some body work at some point. Wheels are also on the list, and probably a shot of nitrous, because truth be told, I'm stupid like that.

2004 purchased
2005 interior swap
2006 355 build
2007 6spd swap
2008 brakes & suspension
2011 wheels & tires
2012 sold 355
2013 efi 383 build
Specs for "? Lucky ?"
5.7 liter 350 Crossfire Injection engine, 200+ HP, 4 Speed Automatic.
Specs for "Z28"
383ci/6spd, 550hp/520tq, 8.5" 10-bolt, posi, 4.10s, traction links, 4-wheel disc

1/4: high 11s i think

13.5 best with 355 with garbage 60's@106mph
Factory Options for "? Lucky ?"
AC, Power windows, Power Door Locks, Power Mirors, Power Stering, Power 4 wheel disc brakes, Power antenna, Intermittent windshield wipers, Rear window defogger, tilt-telescopic sterring, Passenger Illum. Visor vanity miror, Removable Mirror T-Tops, Six-way power drivers seat.
Factory Options for "Z28"
350ci/4spd, 190hp/280tq

1/4: high 16s stock
Mods for "? Lucky ?"
Daytona Nose, Side and back ground effects, Rear spoiler, Rear window louver, Twin NACA Duct Hi Rise Turbo Hood, SE Side Fender Louvers, American Racing 17" Torque Thrust Aluminum Wheels, Under car Light kit, White face guages with blue lights and carbon fiber surround, Monza Duel tip mufflers, Carbon Fiber Strips. Engine Chrome Parts: Alternator, Power Booster and Master Cylinder, Power Stering Pump, Valve Covers, upper & lower heater hoses. Aluminum Parts: Pulleys, Hi-Flow Water Pump and Fan.
Mods for "Z28"
PERFORMANCE
forged Scat bottom end
AFR 195 Eliminator aluminum heads
Edelbrock roller cam (234/238 .575/.585")
Edelbrock 1000cfm throttle body
Hurricane EFI singe plane manifold
Accel DFI computer & wiring
Accel 36lb injectors & fuel rails
1-5/8 ceramic coated headers
3" x-pipe
Flowtech 3" cut outs
2.5" chambered mufflers & tail pipes
K&N filter
Equus gauges
custom fabbed gauge bezel
Summit shift light
B&M line lock
Summit driveshaft loop
4th-gen T56 6-speed trans
Pro5.0 short shifter
SPEC stage 3+ clutch (800ft-lb)
SPEC T56 retrofit steel flywheel (26lbs)
modified GM hydraulic clutch linkage (93-97 LT1 fbody)
Denny's Driveshaft 3" HD steel
Spicer u-joints
poly engine/trans mounts
solid body bushings (wedged install)
solid aluminum tie rod sleeves
aluminum radiator
gear reduction starter (to fit T56 bellhousing)
4.10:1 gears
Moser axles & rear cover
Welded axle tubes
Mickey Thompson 275/60/R15 drag radials
CE Slide-A-Link adjustable traction bars
Hotchkis 600lb coil springs
Pro-Touring F-Body 200-lb leafs
Alston Racing subframe connectors
Alston Racing triangle braces
12" front disc brakes (92 IROCZ)
Wilwood GMIII auminum calipers
11.6" rear disc (04 Blazer)
1" disc/disc master cylinder (79 Corvette)
Hawk Performance brake pads
Summit adjustable proportioning valve
Lokar custom ebrake cables
fiberglass pin-on 3" cowl hood
revamped electrical system
100 amp alternator
Proform electric water pump
60 amp electric fan
start solenoid & battery in trunk
NHRA-spec kill switch
SFI 18.1 harmonic balancer
-6AN braided stainless fuel feed & return lines
adjustable fuel pressure regulator

LOOKS
4th-gen leather seats, seat belts, console, shift boot & shift knob
lots of flat black, NO CHROME
Cavalier steering wheel
custom trim plates for dash (hvac & radio)


OLD 355
RPM AirGap intake manifold
Vortec heads (170cc, 64cc, 1.94/1.50)
Comp 280 cam (230/230 .480/.480)
1.5 ratio self-aligning rockers
TRW forged pistons
Hedman long-tube headers (1-5/8" primary, 3" collector)
MSD Ultimate HEI digital ignition w/ rev limit
750cfm Edelbrock 1407 carburetor
Vote

This challenge has ended!
| Points for ? Lucky ? | Total Votes | Points for Z28 |
| --- | --- | --- |
| 99 | 29 | 46 |
Cars > Challenges > "? Lucky ?" Vs "Z28"