Cars > Challenges > "? Lucky ?" Vs "The Monte"
orange82
M
Beckley, West Virginia
United States
John_S
M
Chester, NY
United States
1982 Chevrolet Corvette Coupe
"? Lucky ?"
1986 Chevrolet Monte Carlo SS
"The Monte"
Head to Head
About "? Lucky ?"
I bought this vette in 2005. I have always wanted one. It was fun working on it, finding different parts needed to improve performance and looks. I wanted it to look different from any other 82. The color looks orange in the daytime and red at nite. 2 good friends, ( Larry & Rodney), helped me to get it where it is today. I really enjoy driving it on cruises and I show it at cars shows. I have received many trophies including Best GM, Ladies Choice, Best 80's, and Best 80's Corvette along with the Top 50's ect. I like going to shows, hanging with the other guy's, seeing there cool cars and getting different ideas from other 82 vettes on how to improve mine. I love driving it.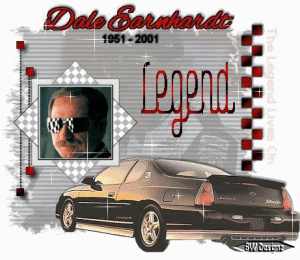 About "The Monte"
All things must change!!
Well after a long winter and spring I have finally completed this years projects. New induction, new exhaust and a new tune with a reputable shop for true numbers.

As before I am the original owner of this 86 SS.
Thanks for looking.
Specs for "? Lucky ?"
5.7 liter 350 Crossfire Injection engine, 200+ HP, 4 Speed Automatic.
Specs for "The Monte"
Engine detail;
427c.i. SBC, built on a Dart Little M Block.
440 RWHP
459 Ftlbs torque
T56 6spd manual transmission

Please take a look at the "Modifications" section for all the goodies
Factory Options for "? Lucky ?"
AC, Power windows, Power Door Locks, Power Mirors, Power Stering, Power 4 wheel disc brakes, Power antenna, Intermittent windshield wipers, Rear window defogger, tilt-telescopic sterring, Passenger Illum. Visor vanity miror, Removable Mirror T-Tops, Six-way power drivers seat.
Factory Options for "The Monte"
PW, PL, Cruise, AC
Mods for "? Lucky ?"
Daytona Nose, Side and back ground effects, Rear spoiler, Rear window louver, Twin NACA Duct Hi Rise Turbo Hood, SE Side Fender Louvers, American Racing 17" Torque Thrust Aluminum Wheels, Under car Light kit, White face guages with blue lights and carbon fiber surround, Monza Duel tip mufflers, Carbon Fiber Strips. Engine Chrome Parts: Alternator, Power Booster and Master Cylinder, Power Stering Pump, Valve Covers, upper & lower heater hoses. Aluminum Parts: Pulleys, Hi-Flow Water Pump and Fan.
Mods for "The Monte"
The original L-69 is GONE!! The new engine is and tranny are in.
The engine is a 427 small block Chevy built on a Dart Little M Block.
Eagle billet crank, 4" stroke

Eagle billet H Beam rods, 6"

Wiseco forged pistons, 4.125 Bore, 10.5-compression

AFR Race ready 210cc aluminum heads

Lunati Solid roller cam

Crane Aluminum Roller Rockers

Comp Cams solid roller lifters

Edelbrock Victor E manifold

FAAST 1375CFM throttle body

F.A.S.T XFI engine management

F.A.S.T dual sync distributor

MSD 6a ignition

MSD Blaster coil

Aeromotive A1000 Fuel Pump, with pre and post filters

Aeromotive bypass regulator

Aeroquip braided hoses
throughout

Be Cool 4 core Aluminum radiator

Ramcharger dual electric fans

Edelbrock aluminum water pump

Hedman "Hustler" full length Race headers

Pypes 3" exhaust

Pypes Race pro mufflers

Iceman Dual exhaust T 56 cross member.

QTP Electric exhaust cutouts

March Serpentine pulleys and brackets

Chevy bowtie trim.

MSD Alternator

Custom HydraBoost system

Richmond T56 6spd manual transmission

Weir HotRod products bell housing, hydraulic MC and hydraulic throw out bearing.

Hayes flywheel

Zoom 11" clutch

Front Suspension;
SC&C "G5" 13" Corvette slotted rotors and dual piston calipers

Pole Position adjustable upper A arms

Spohn tubular lower A arms

Alston Engineering 12 way adjustable coil over shocks

245/45 x 17 Pirelli P Zero tires

17x8.5 Z06 wheels

Rear Suspension;
Spohn tubular upper control arms

Spohn tubular lower control arms

QA1 12 adjustable shocks

Moog Springs

Moser "M9" Fabricated rear. 3:72 gears

Summit Diff cover

Baer disc brakes with 11" cross drilled and slotted rotors

275/40-17 Pirelli P Zero tires

17 x 9.5 Z06 wheels.

Matrix H4 Headlamps with "Angel Eyes"

INTERIOR MODS:
Center console with custom hand E brake conversion.

Touring Bucket seats

Instrumentation;
Autometer Phantom II gauges;
Electronic Speedo, Tach Oil pressure, fuel level and Water temp in the cluster.
Oil temp and voltmeter in the A pillar pod
Vote

This challenge has ended!
| Points for ? Lucky ? | Total Votes | Points for The Monte |
| --- | --- | --- |
| 153 | 60 | 147 |
Cars > Challenges > "? Lucky ?" Vs "The Monte"