Cars > Challenges > "? Lucky ?" Vs "The General"
orange82
M
Beckley, West Virginia
United States
JT76
M–32
Hamburg, New York
United States
1982 Chevrolet Corvette Coupe
"? Lucky ?"
2000 Pontiac Trans Am WS6
"The General"
Head to Head
About "? Lucky ?"
I bought this vette in 2005. I have always wanted one. It was fun working on it, finding different parts needed to improve performance and looks. I wanted it to look different from any other 82. The color looks orange in the daytime and red at nite. 2 good friends, ( Larry & Rodney), helped me to get it where it is today. I really enjoy driving it on cruises and I show it at cars shows. I have received many trophies including Best GM, Ladies Choice, Best 80's, and Best 80's Corvette along with the Top 50's ect. I like going to shows, hanging with the other guy's, seeing there cool cars and getting different ideas from other 82 vettes on how to improve mine. I love driving it.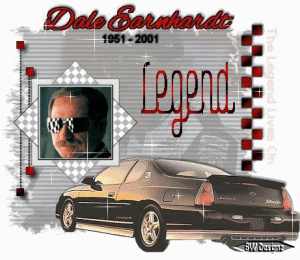 About "The General"
Full bolt on and cammed 2000 6 speed trans am. 50k miles 2nd owner... car was tunned by east side perforance in CT and put down 421rwhp on a conservative tune. Car will be re tuned spring 2008 by New Era in Rochester NY, hopefully after the addition of ported LS6 heads.
Specs for "? Lucky ?"
5.7 liter 350 Crossfire Injection engine, 200+ HP, 4 Speed Automatic.
Specs for "The General"
5.7L Ls1 (346ci)
6 speed manual transmission
stock rating - 320 HP (engine HP, underrated by GM)
modded - 484 engine HP (following the formula of 15% drivetrain loss
421 HP to the rear tires on the dyno
low 11 sec 1/4th mile
Factory Options for "? Lucky ?"
AC, Power windows, Power Door Locks, Power Mirors, Power Stering, Power 4 wheel disc brakes, Power antenna, Intermittent windshield wipers, Rear window defogger, tilt-telescopic sterring, Passenger Illum. Visor vanity miror, Removable Mirror T-Tops, Six-way power drivers seat.
Factory Options for "The General"
Leather
T- Tops
Monsoon sound
Hurst shifter
WS6 performance package
Mods for "? Lucky ?"
Daytona Nose, Side and back ground effects, Rear spoiler, Rear window louver, Twin NACA Duct Hi Rise Turbo Hood, SE Side Fender Louvers, American Racing 17" Torque Thrust Aluminum Wheels, Under car Light kit, White face guages with blue lights and carbon fiber surround, Monza Duel tip mufflers, Carbon Fiber Strips. Engine Chrome Parts: Alternator, Power Booster and Master Cylinder, Power Stering Pump, Valve Covers, upper & lower heater hoses. Aluminum Parts: Pulleys, Hi-Flow Water Pump and Fan.
Mods for "The General"
231/237 112LSA thunder racing cam
hardened pushrods/dual valve springs/titanium retainers
SLP LS6 oil pump and timing chain
Pacesetter LT headers
Pacesetter off road Y pipe
Borla adjustable catback
FAST 90mm intake
Nick Williams 90mm TB
SLP lid
SLP smooth bellows
SLP ram air
built T-56 6speed (t56rebuilds)
Spec stage 3 clutch / mcleod adj master cyl
Speed inc chromoly driveshaft
Moser 9" rear end
Moser 35 spline axels
Moser spool
3.73 gears
BMR subframe connectors
BMR panhard bar
BMR driveshaft loop
BMR torque arm
Spohn upper and lower control arms
Spohn transmission and motor mounts
QA1 front and rear shocks and springs
racetronix fuel system

stock WS6 rims with Nitto DR's on back
Weld Drag lights with slicks and skinnies
Vote

This challenge has ended!
| Points for ? Lucky ? | Total Votes | Points for The General |
| --- | --- | --- |
| 66 | 21 | 39 |
Cars > Challenges > "? Lucky ?" Vs "The General"