Cars > Challenges > ""White 160"" Vs "Pulse"
Thunder3
M–61
Beaver, West Virginia
United States
87stangman
M–41
Orange Park, Florida
United States
1941 Curtiss P-40B WarHawk
""White 160""
2007 Hanger9 PulseXT Sport
"Pulse"
Head to Head
About ""White 160""
This is a 1/18 replica of one of the two P-40B's that was able to take off and attack the Japanese Air Force while Pearl Harbor was under Attack,,

Curtiss P-40B Warhawk "White 160"
George Welch
USAAC 15th PG, 47th FS
Haleiwa Field, Pearl Harbor, HI
December 7th 1941


http://home.a...e/Welch1.html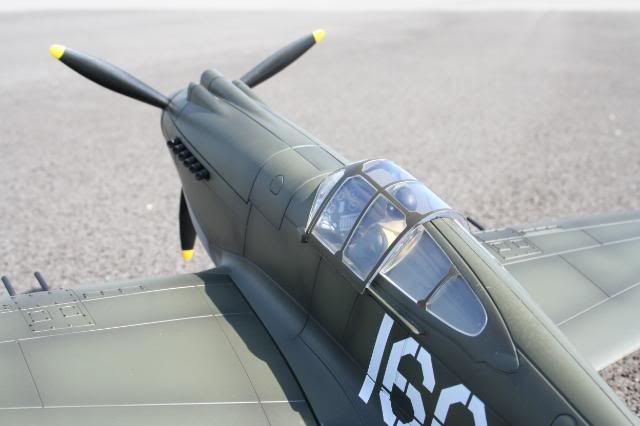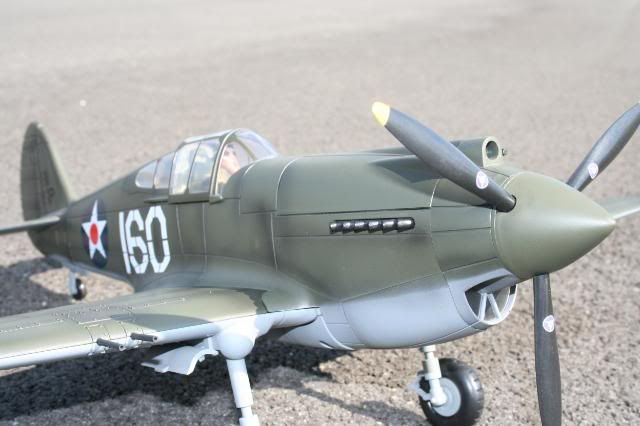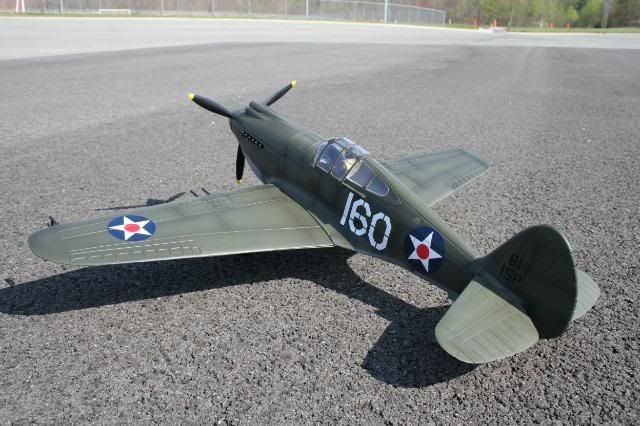 About "Pulse"
I have many planes, some bigger, and some and better, but this one is my long time favorite fliers.
Specs for ""White 160""
Wing Span 37 feet, 4 inches
Length 31 feet, 9 inches
Height 12 feet, 4 inches
Weight 9,100 pounds loaded
Armament Six .50-cal. machine guns and 700 pounds of bombs externally
Engines Allison V-1710 of 1,150 horsepower
Cost $45,000
Maximum speed 362 mph
Cruising speed 235 mph
Range 850 miles
Service Ceiling 30,000 feet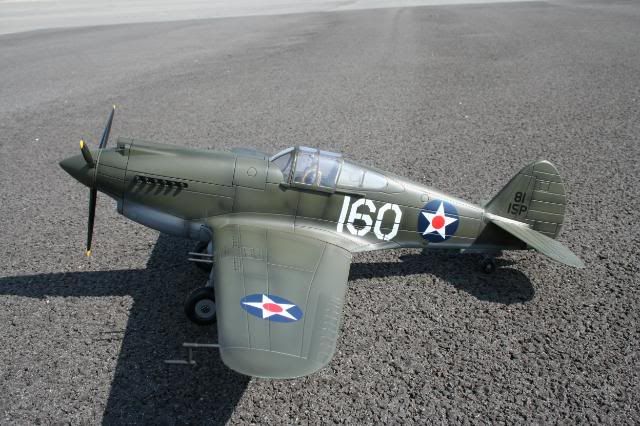 Specs for "Pulse"
This was a Hangar 9 PNP kit. It came with JR servos and a Evo .46. Evo still remains but using all Futaba stuff now. No matter what the Anti Evo peeps say the motor has never let me down.
Photo Albums
Thunder3 has no Car photo albums.
Photo Albums
"Pulse" has no photo albums.
Vote

This challenge has ended!
| Points for "White 160" | Total Votes | Points for Pulse |
| --- | --- | --- |
| 9 | 3 | 6 |
Cars > Challenges > ""White 160"" Vs "Pulse"