Cars > Challenges > "? Lucky ?" Vs "#00 noo!"
orange82
M
Beckley, West Virginia
United States
rice_killer
F–29
Wilton, California
United States
1982 Chevrolet Corvette Coupe
"? Lucky ?"
2000 Chevrolet Camaro SS
"#00 noo!"
Head to Head
About "? Lucky ?"
I bought this vette in 2005. I have always wanted one. It was fun working on it, finding different parts needed to improve performance and looks. I wanted it to look different from any other 82. The color looks orange in the daytime and red at nite. 2 good friends, ( Larry & Rodney), helped me to get it where it is today. I really enjoy driving it on cruises and I show it at cars shows. I have received many trophies including Best GM, Ladies Choice, Best 80's, and Best 80's Corvette along with the Top 50's ect. I like going to shows, hanging with the other guy's, seeing there cool cars and getting different ideas from other 82 vettes on how to improve mine. I love driving it.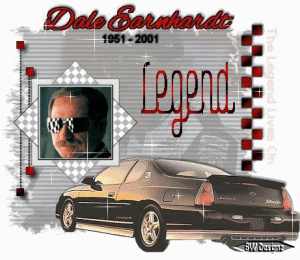 About "#00 noo!"
soo originally after my 95 z28 i wanted a 6 speed ls1. didnt really care if it was a ss or not, but i ran into my last SS for 5700, it was a auto but i couldnt pass up the deal! eventually i ended up selling the car and bought a 97 tahoe with a 6" lift.. i loved it!(in the mud) but its not the same as a camaro ((i missed the random cruises, long turning on ramps, having random photoshoots, and seeing another f body pass by as we both look at eachothers cars haha.
soo my dad was at his friends tow yard and called me saying they had a red convertible 2000 SS that was a theft recovery up for sale, and asked my dad if we wanted to buy it, because it was going to be put on bid for salvage yards to part it out. so the next day i go to look at it, and when they said theft recovery they meant EVERYTHING was stripped! interior,motor, trans, driveline, all the wiring ((engine harness, computer, etc)) and everything out of the dash was gone.! it was pretty much just a shell on wheels!
so i ended up buying the car and its taken a couple months with arguements, frustration, and new cuss words but finally shes out on the streets. =]
Specs for "? Lucky ?"
5.7 liter 350 Crossfire Injection engine, 200+ HP, 4 Speed Automatic.
Specs for "#00 noo!"
45,461 Camaros were built in 2000.
Only 144 were a bright red convertible 6 speed SS

length: 193.5 in.
height: 51.3 in.
width: 74.1 in.
wheelbase: 101.1 in.

motor: 346 ci LS1
trans.: t56
Factory Options for "? Lucky ?"
AC, Power windows, Power Door Locks, Power Mirors, Power Stering, Power 4 wheel disc brakes, Power antenna, Intermittent windshield wipers, Rear window defogger, tilt-telescopic sterring, Passenger Illum. Visor vanity miror, Removable Mirror T-Tops, Six-way power drivers seat.
Factory Options for "#00 noo!"
2000 camaro SS convertible

-SS package
-hurst shifter
-moldings,color side color-keyed
-acceleration slip regulation
-power steering cooler
-leather seats
Mods for "? Lucky ?"
Daytona Nose, Side and back ground effects, Rear spoiler, Rear window louver, Twin NACA Duct Hi Rise Turbo Hood, SE Side Fender Louvers, American Racing 17" Torque Thrust Aluminum Wheels, Under car Light kit, White face guages with blue lights and carbon fiber surround, Monza Duel tip mufflers, Carbon Fiber Strips. Engine Chrome Parts: Alternator, Power Booster and Master Cylinder, Power Stering Pump, Valve Covers, upper & lower heater hoses. Aluminum Parts: Pulleys, Hi-Flow Water Pump and Fan.
Mods for "#00 noo!"
slp center mount exhaust
slp air intake
cam
5.3 heads
long tubes

black halo headlights
clear/black corners
18" american racing wheels
4 pt. roll cage
Vote

This challenge has ended!
| Points for ? Lucky ? | Total Votes | Points for #00 noo! |
| --- | --- | --- |
| 70 | 17 | 15 |
Cars > Challenges > "? Lucky ?" Vs "#00 noo!"