Cars > Challenges > "P-51 British Mustang" Vs "The Hornet"
Thunder3
M–61
Beaver, West Virginia
United States
Ramair1
M
Hugo, Oklahoma
United States
1944 North American P-51 Mustang
"P-51 British Mustang"
2003 Boeing F-18 The Hornet
"The Hornet"
Head to Head
About "P-51 British Mustang"
In April, 1942, a British test pilot, Ronald Harker, flew the Mustang and was very impressed by it. He suggested that the new plane would be a natural fit with the Rolls Royce Merlin 60-series engine, well-suited to high altitudes. At the prodding of Major Thomas Hitchcock, the Americans began working along the same lines (using the Packard license-built version of the Merlin), and the first Merlin-equipped Mustang, the P-51B, flew in November, 1942. The results were impressive, to say the least. At 30,000 feet, the improved Mustang reached 440 MPH, almost 100 MPH faster than the Allison-equipped Mustang at that altitude.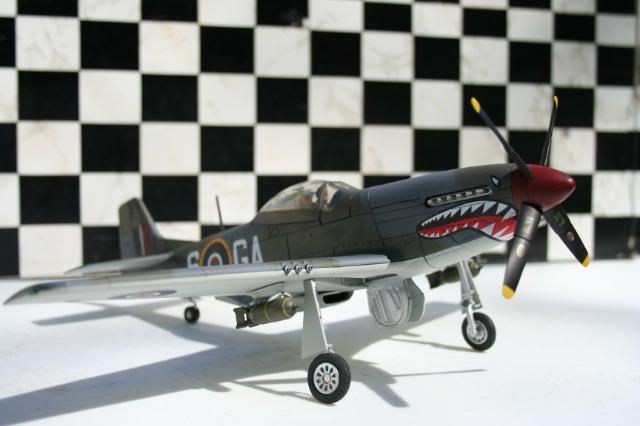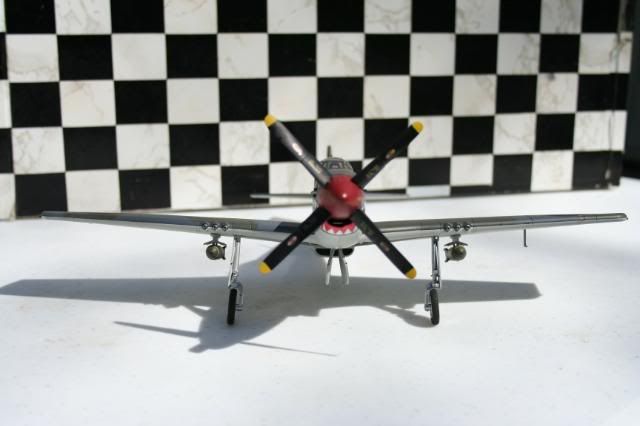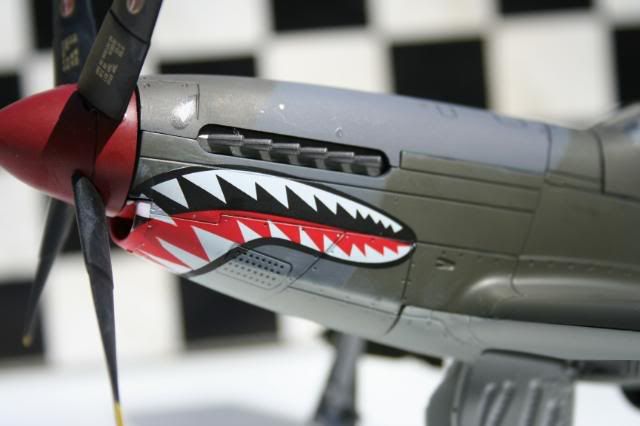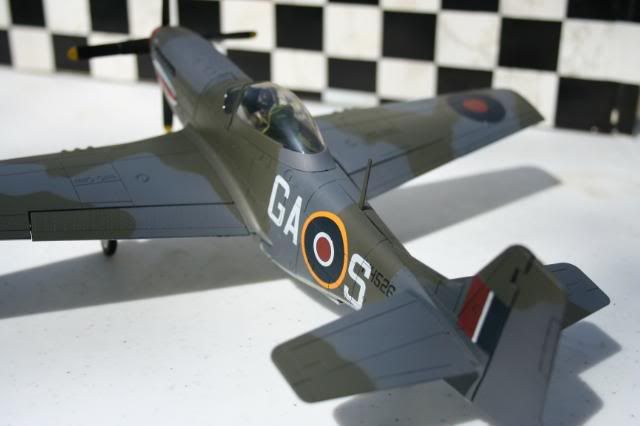 About "The Hornet"
My hard earned tax dollars at work
Specs for "P-51 British Mustang"
No specifications listed.
Specs for "The Hornet"
USA
Type: carrierborne fighter and attack aircraft
Max Speed: 1,032 kt / 1,183 mph
Max Range: 740 km / 460 miles
Dimensions: span 11.43 m / 37 ft 6 in length 17.07 m / 56 ft 0 in height 4.66 m / 15 ft 3.5 in
Weight: empty 10,455 kg / 23,050 lb max. take-off 25,401 kg / 56,000 lb
Powerplant: two 7257-kg (16,000-lb) afterburning thrust General Electric F404-GE-400 turbofans
Armament: one 20-mm M61A1 Vulcan six-barrel rotary cannon with 570 rounds; up to 7711 kg (17,000 Ib) of disposable stores, including AAMs, ASMs, anti-ship missiles, free-fall or guided bombs, cluster bombs, dispenser weapons, napalm tanks, rocket launchers, drop tanks and ECM pods, carried on nine external hardpoints
Factory Options for "P-51 British Mustang"
No factory options listed.
Factory Options for "The Hornet"
No factory options listed.
Photo Albums
Thunder3 has no Car photo albums.
Photo Albums
"The Hornet" has no photo albums.
Vote

This challenge has ended!
| Points for P-51 British Mustang | Total Votes | Points for The Hornet |
| --- | --- | --- |
| 15 | 4 | 5 |
Cars > Challenges > "P-51 British Mustang" Vs "The Hornet"