Cars > Challenges > ""White 160"" Vs "The Phantom"
Thunder3
M–61
Beaver, West Virginia
United States
Ramair1
M
Hugo, Oklahoma
United States
1941 Curtiss P-40B WarHawk
""White 160""
1969 Boeing F4 Phantom
"The Phantom"
Head to Head
About ""White 160""
This is a 1/18 replica of one of the two P-40B's that was able to take off and attack the Japanese Air Force while Pearl Harbor was under Attack,,

Curtiss P-40B Warhawk "White 160"
George Welch
USAAC 15th PG, 47th FS
Haleiwa Field, Pearl Harbor, HI
December 7th 1941


http://home.a...e/Welch1.html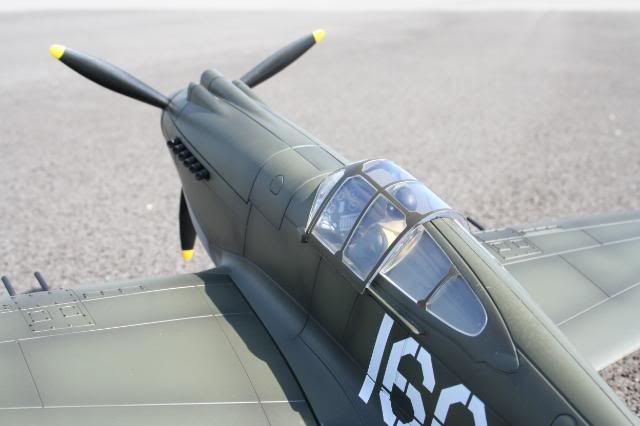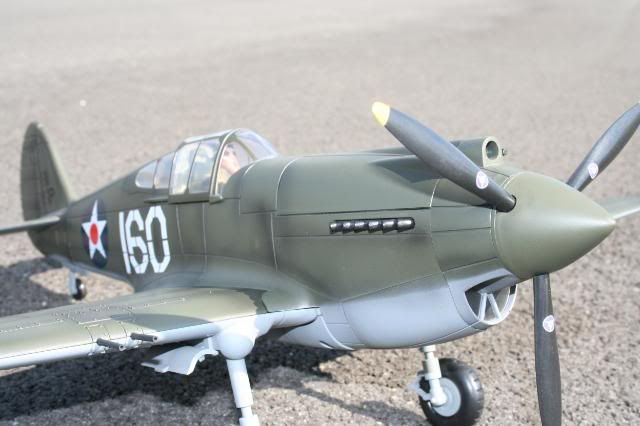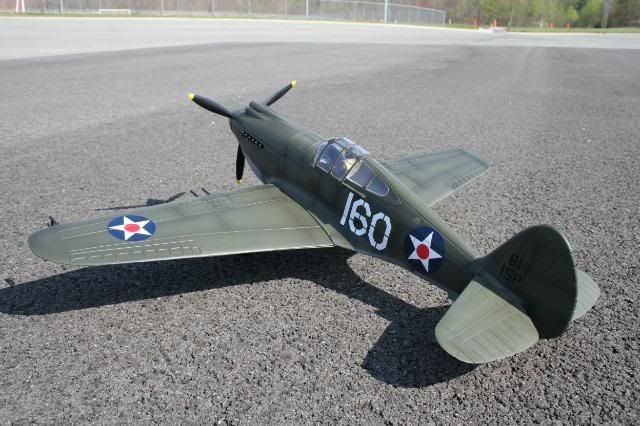 About "The Phantom"
Though I don't own this plane, I have paid alot in my hard earned tax dollars to help keep america free and help support the air superiority of the US to be the most advanced and superior of any on the planet.
Specs for ""White 160""
Wing Span 37 feet, 4 inches
Length 31 feet, 9 inches
Height 12 feet, 4 inches
Weight 9,100 pounds loaded
Armament Six .50-cal. machine guns and 700 pounds of bombs externally
Engines Allison V-1710 of 1,150 horsepower
Cost $45,000
Maximum speed 362 mph
Cruising speed 235 mph
Range 850 miles
Service Ceiling 30,000 feet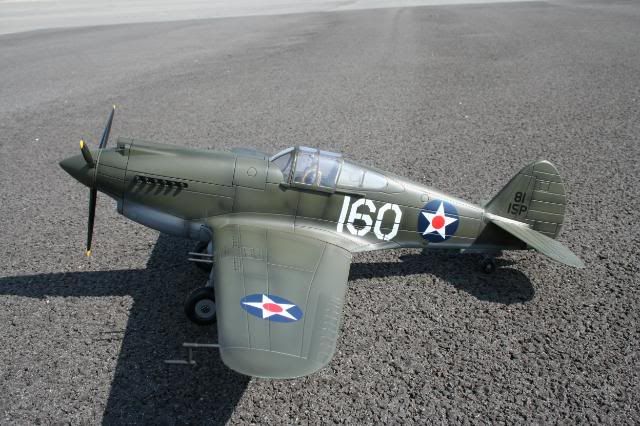 Specs for "The Phantom"
USA
Type: two-seat fighter and attack aircraft
Max Speed: 1,290 kt / 1,485 mph
Max Range: 958 km / 595 miles
Dimensions: span 11.71 m / 38 ft 5 in length 19.20 m / 63 ft 0 in height 5.02 m / 16 ft 5.5 in
Weight: empty 15,454 kg / 34,000 Ib max. take-off 35,454 kg / 78,000 lb
Powerplant: two 8119-kg (17,900-lb) afterburning thrust General Electric J79-GE-229 turbojets
Armament: provision to mount two AIM-7 Sparrow self-defence AAMs in rear fuselage recesses; radar suppression weapons include mix of AGM-45 Shrike, AGM-65 Maverick and AGM-88 HARM missiles in conjunction with APR-38 RHAWS integral equipment and podded ALQ-119 ECM
Factory Options for ""White 160""
No factory options listed.
Factory Options for "The Phantom"
No factory options listed.
Photo Albums
Thunder3 has no Car photo albums.
Photo Albums
"The Phantom" has no photo albums.
Vote

This challenge has ended!
| Points for "White 160" | Total Votes | Points for The Phantom |
| --- | --- | --- |
| 10 | 3 | 5 |
Cars > Challenges > ""White 160"" Vs "The Phantom"