Cars > Challenges > ""White 160"" Vs "Strike Eagle"
Thunder3
M–61
Beaver, West Virginia
United States
Ramair1
M
Hugo, Oklahoma
United States
1941 Curtiss P-40B WarHawk
""White 160""
1998 Boeing F-15E Strike Eagle
"Strike Eagle"
Head to Head
About ""White 160""
This is a 1/18 replica of one of the two P-40B's that was able to take off and attack the Japanese Air Force while Pearl Harbor was under Attack,,

Curtiss P-40B Warhawk "White 160"
George Welch
USAAC 15th PG, 47th FS
Haleiwa Field, Pearl Harbor, HI
December 7th 1941


http://home.a...e/Welch1.html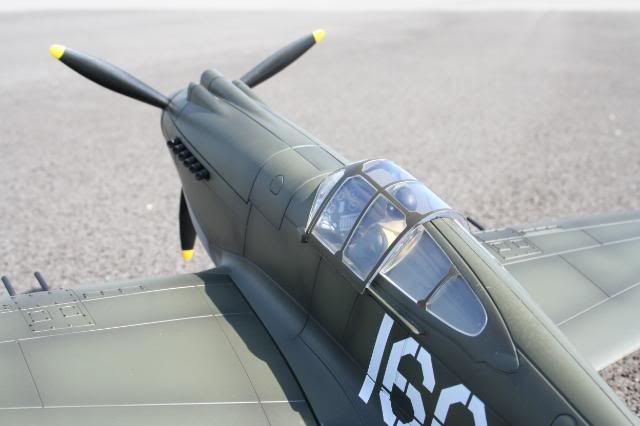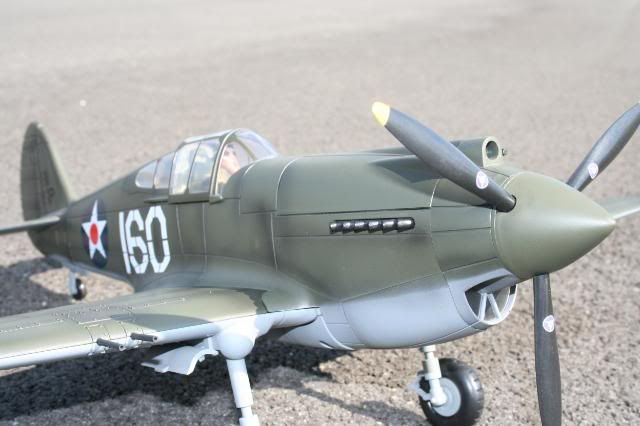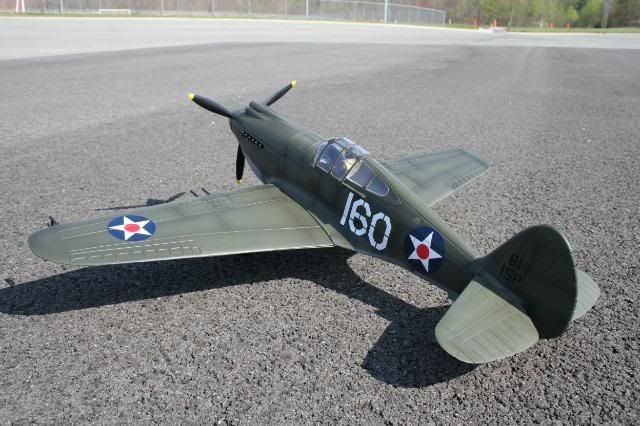 About "Strike Eagle"
Though I don't actually own this air craft, alot of my hard earned tax dollars help pay for it.
Specs for ""White 160""
Wing Span 37 feet, 4 inches
Length 31 feet, 9 inches
Height 12 feet, 4 inches
Weight 9,100 pounds loaded
Armament Six .50-cal. machine guns and 700 pounds of bombs externally
Engines Allison V-1710 of 1,150 horsepower
Cost $45,000
Maximum speed 362 mph
Cruising speed 235 mph
Range 850 miles
Service Ceiling 30,000 feet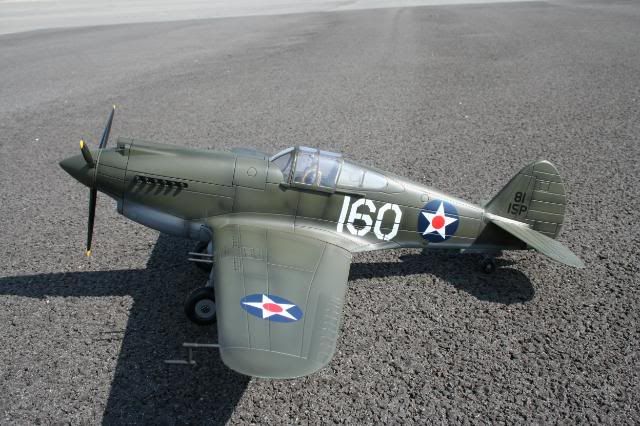 Specs for "Strike Eagle"
USA
Type: air-superiority fighter with secondary strike/attack role
Max Speed: 1,433 kt / 1,650 mph
Max Range: 5,745 km / 3,570 miles
Dimensions: span 13.05 m / 42 ft 9.75 in length 19.43 m / 63 ft 9 in height 5.63 m / 18 ft 5.5 in
Weight: empty 12,973 kg / 28,600 lb max. take-off 30,844 kg / 68,000 lb
Powerplant: two 10782-kg (23,770-lb) afterburning thrust Pratt & Whitney F100-P-220 turbofans
Armament: air-to-air weaponry comprises one 20-mm M61A1 Vulcan six-barrel cannon and provision for four AIM-9L/M Sidewinder and four AIM-7F/M Sparrow AAMs or eight AIM-120A AMRAAMs; when configured for the attack role with five weapon stations (including two on CFTs) up to 10705 kg (23,600 Ib) of bombs, rockets and other air-to-surface weapons can be carried
Factory Options for ""White 160""
No factory options listed.
Factory Options for "Strike Eagle"
No factory options listed.
Photo Albums
Thunder3 has no Car photo albums.
Photo Albums
"Strike Eagle" has no photo albums.
Vote

This challenge has ended!
| Points for "White 160" | Total Votes | Points for Strike Eagle |
| --- | --- | --- |
| 10 | 3 | 5 |
Cars > Challenges > ""White 160"" Vs "Strike Eagle"