Cars > Challenges > "little red" Vs "Red Rocket"
1962ChevyGuy
M–37
Collegeville, Pennsylvania
United States
NobiZero
M–33
Taunton, Massachusetts
United States
1994 Chevrolet Camaro Z-28
"little red"
2001 Pontiac Grand Prix GTP Special Edition
"Red Rocket"
Head to Head
About "little red"
I just got this car, and I love it! I needed a car to have fun with since my 1962 Bel Air wagon was destroyed by a drunk kid in a stolen truck last year. I saw it in a gas station with a for sale sign in it, went and asked about it, took it for a test drive, and wrote a check. It isn't what I expected to get, but I'm glad I got it! I still want to replace my wagon, but it isn't as urgent any more.
About "Red Rocket"
I used to own a 1995 Chevrolet Monte Carlo Z34.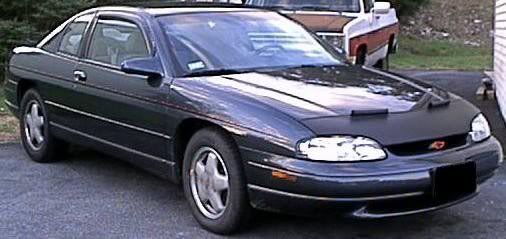 Unfortunately, I was involved in a really bad accident which totaled the Monte and then some.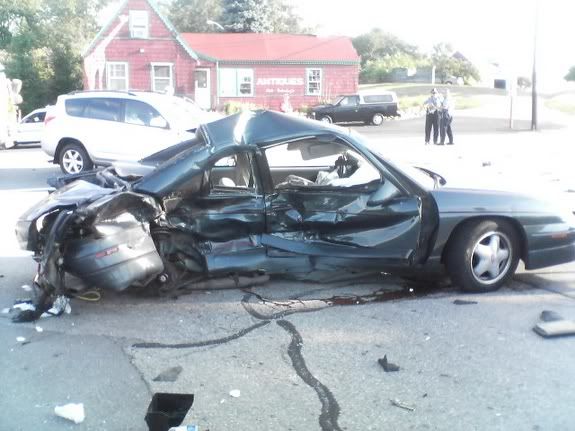 Temporarily I was forced to putt around in a Saturn wagon until I found a suitable replacement vehicle. Every day on my way to work, I kept passing this used car dealership and this red Grand Prix caught my eye.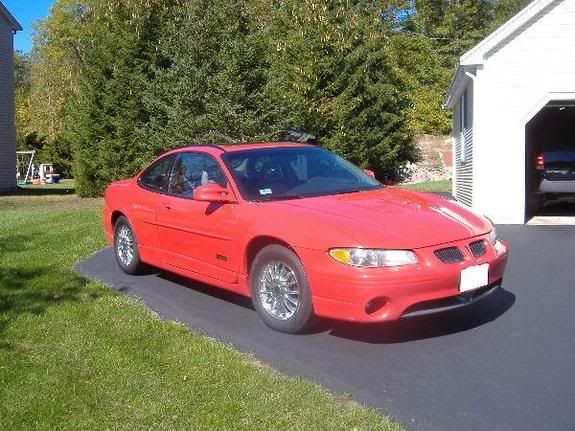 Maybe it was the chrome rims, maybe it was the hood scoops which I'd never seen except on the 2002 40th anniversary models.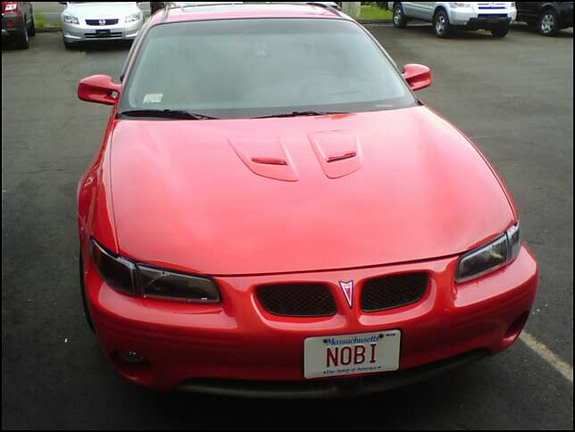 I stopped in and asked the owner of the place what he wanted for it. He says $7000, but I was lucky that I came in when I did. He was having a mini auction at his dealership that weekend and would let me have the car for the starting bid price of $5700. I told him I'd think about it for a few days and get back to him. I figured it had been sitting on his lot for so long, if it didn't sell, he'd be desperate to get rid of it. So, the weekend came and went, car was still there, so I approached him again and said I'd offer $5000 for it. He tells me he'd split the difference at $5250. Sold.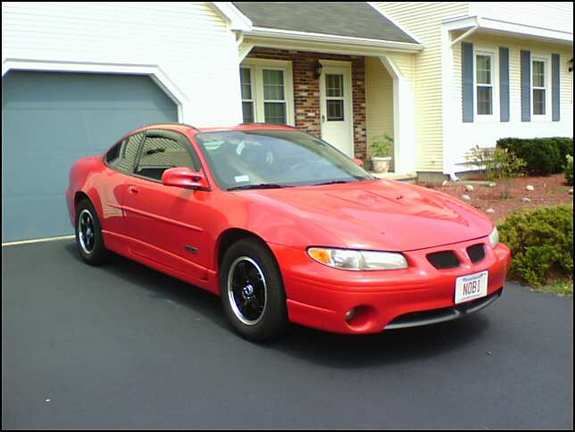 I've driven this car all over and put plenty of miles on her. As this is being written, she's pushing 170k. It gets amazing mileage for what it is. Here's city: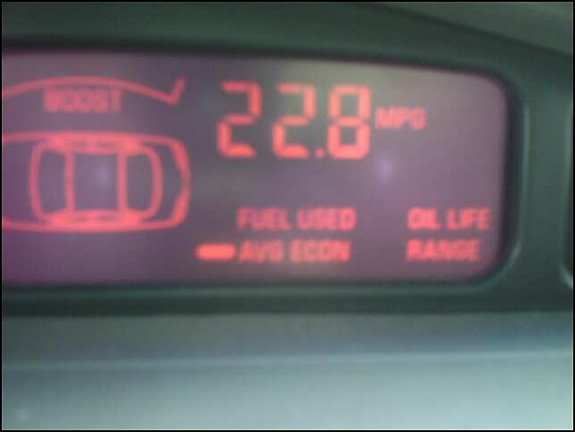 and highway: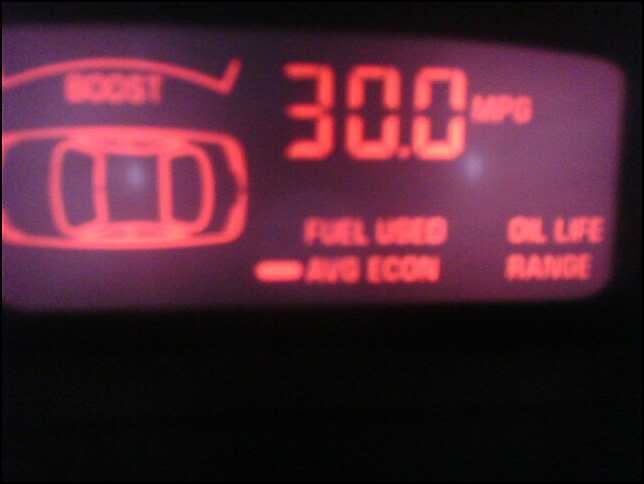 Not bad for a "grocery getter."
Specs for "little red"
350 V8 and a 5speed. I haven't timed it yet, but it's a lot faster than the wagon was!!!!!
Specs for "Red Rocket"
The engine is a Supercharged 3.8 V6 code L67.No major mods to it save for a high flow catalytic converter, cat-back exhaust, MSD coils, a reflashed PCM, and a cone air filter. I estimate the horsepower at the crank is probably around 250ish. Torque, maybe 285. I've had it up to 119 before, and I know it's got more in her.
Factory Options for "little red"
I don't know what was standard and what was optional, but it's got just about everything except a CD player. That will change soon.
Factory Options for "Red Rocket"
This thing, being a special edition, is loaded with all the options from factory. One peculiar thing though is when I did a VIN inquiry, I found out that it has the soft ride suspension, code FE1. Before this I believed all GTPs had the firmer FE3 suspension. It has full leather interior with leather door inserts, a power moonroof, 4 way adjustable power driver's seat with seat heater, dual zone climate control, heads up display, and CD player, which I have swapped out for an Alpine unit.
Photo Albums
"Red Rocket" has no photo albums.
Vote

This challenge has ended!
| Points for little red | Total Votes | Points for Red Rocket |
| --- | --- | --- |
| 55 | 16 | 25 |
Cars > Challenges > "little red" Vs "Red Rocket"