Cars > Challenges > ""Ashley"" Vs "Millionth Vega"
CorvairJim
M–51
Norristown, Pennsylvania
United States
vegavairbob
M–54

1966 Chevrolet Corvair Monza
""Ashley""
1973 Chevrolet Vega GT
"Millionth Vega"
Head to Head
About ""Ashley""
Back in 2000, I had the misfortune to have to take a prescription that meant I couldn't drive. I sold the daily car I had at that point (one plain-Jane black 5-speed Cavalier coupe - a transportation appliance at best). A couple of years went by, and I changed doctors. The new guy prescribed something different for my condition, so I needed wheels once again. I could: A) spend $4,500 on a cheap used car that would just blend into the woodwork or, B) Find a really decent Corvair set up the way I like it. Now THAT car doesn't blend in. I found this '66 Corvair in Denver, CO, on eBay. The engine had been rebuilt by a nationally-known Corvair specialist shortly before the previous owner put it into storage for about ten years. It came out of the rebuild capable of putting 220 horsepower down to the pavement. Not bad for 164 unblown, carbureted cubic inches! It also had new tires all around. I won the auction, and flew out with my wife to drive it home. A fantastic road trip, and it cost half as much as shipping it would have. It became my daily driver for the next three years, until, in late '05, I had it in for state inspection at a friends Corvair restoration shop. While it was up on the lift, I got to see just how little rust the car had underneath. I decided at that point that it had seen its last winter of Pennsylvania road salt! It is now my nice spring day car, and a pleasure to drive. It still draws attention wherever I go with it.

UPDATE: I had to sell my beloved Ashley in August of 2009 due to the nation's lousy economy. My overtime had gone away and and my wife lost her job due to a work-related disability that they refused to accept responsibility for, so we just couldn't justify the expense of nearly $100/month to insure the third car in a two-driver household. Our mortgage was a couple of months behind, so sadly I took a friend up on his standing offer on her. As promised, he has given her the complete cosmetic restoration she so badly deserved. Of course, she didn't need anything mechanically - I always kept her up 100% mechanically. Furthermore, he gave me right of first refusal, so if he should ever decide to sell her, I get the first opportunity to buy her back.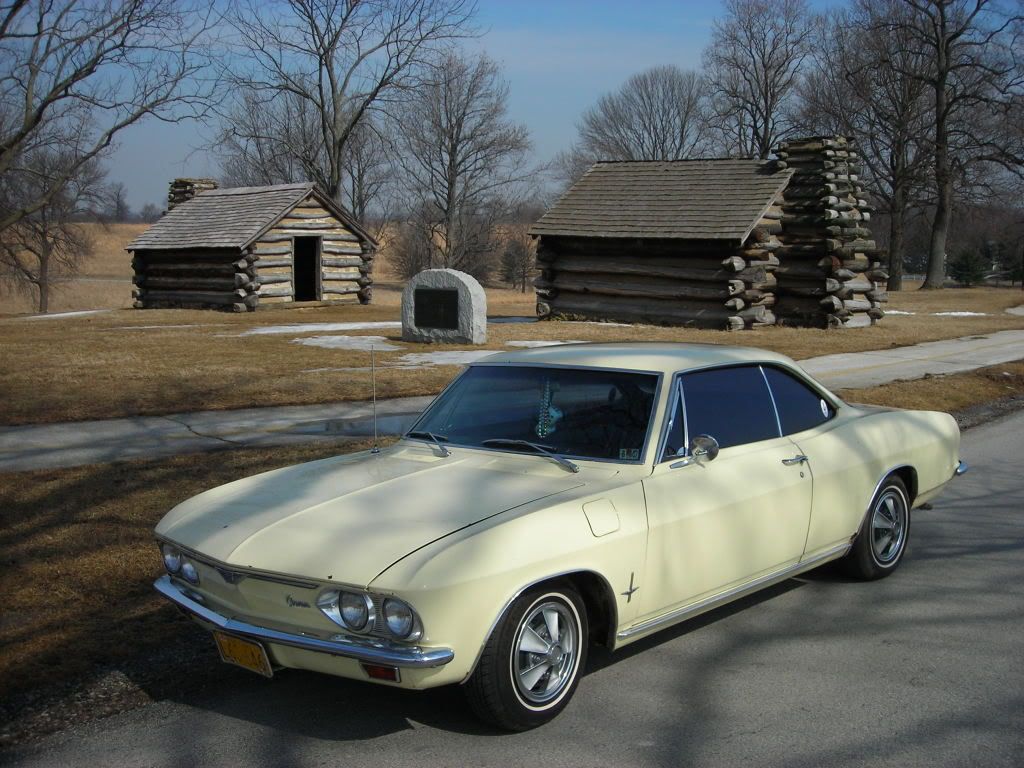 About "Millionth Vega"
1973 CHEVROLET VEGA GT HATCHBACK - MILLIONTH VEGA
Bright Orange - Light Neutral interior

1 of 6,500 limited special editions of 395,792 1973 Vega production.
Production date - June 1973

140 CID (2.3 L) Aluminum Block Inline-4
4-Speed Manual Transmission

8,474 miles; documented, unrestored, original car including factory powertrain, factory acrylic lacquer paint, original interior and factory-installed dot-matching tires; factory-applied window sticker never removed. Car originates from Sunderland Chevrolet in Pa. (same dealer as my '76 Cosworth Vega). I first learned of the car in the mid 1980s, untitled with 80 miles, on display at Gast Classic Motorcars in Pa. I contacted the first titled owner in 2001, who was willing to part with the car a year later.
First titled owner (Illinois) bought Sept. 24, 1996 with 151 miles (titled new). I'm the second titled owner (N.Y) bought June 20, 2002 with 3,429 miles. In the 11 years I've owned the car, it''s been driven mainly to shows and events and otherwise stored indoors as before.

Awards-Events-Press-Video
Long Island Cars Shows (Class-Stock 1970-'75)
Hagerman Firemans Park, Oct. 2003 2nd Place
Hagerman Firemans Park, May 2004 1st Place
Flowerfield Fairgrounds, St. James, NY April 24, 2005 1st Place
Flowerfield Fairgrounds, St. James, NY Oct. 2005 1st Place
Flowerfield Fairgrounds, St. James, NY July 29 & 30 2006 1st Place
Belmont Racetrack, Elmont, NY Aug.5 & 6, 2006 1st Place
Flowerfield Fairgrounds, St. James, NY Sept. 2006 1st Place
Flowerfield Fairgrounds, St. James, NY Oct. 2006 2nd Place
P.A.G Sports Complex, Oct. 2006, 2nd Place
Belmont Race track, Elmont, NY Nov. 4 & 5, 2006 2nd Place
Flowerfield Fairgrounds, St. James, NY June 2007 1st Place
Flowerfield Fairgrounds, St. James, NY April 6, 2008 1st Place
Flowerfield Fairgrounds, St. James, NY Sept.14, 2008 2nd Place
Nickerson Beach Park Sept. 21, 2008 3rd Place
Belmont Racetrack, Elmont, NY August 11, 2013 2nd Place
Macarthur Airport, Ronkonkoma, NY Aug. 25, 2013 2nd Place
Flowerfield Fairgrounds, St. James, NY Oct. 6, 2013 1st Place
Macarthur Airport, Ronkonkoma, NY Oct. 20, 2013 1st Place
note: did not attend 2009 -'12 events

Antique Automobile Club of America (A.A.C.A.) NY Peconic Region Hallockville Meet
Trophy Winner - 2006, 2007, 2008, 2009, 2010, 2011, 2013
note: did not attend 2012 event

W. Islip Chamber of Commerce Classic Car Show, 2007 - "People's Choice Award"

7th Annual Moose Classic Car Show, 2007 - 1st Place Class Winner

Motor Trend Classic magazine photoshoot - Amherst Massachusetts June 12, 2010 with a 1971 Gremlin and a 1972 Pinto for a retrospective comparison.
Motor Trend Classic Fall 2010 issue published August 10, 2010
Motor Trend.com article preview and wallpaper released online September 7, 2010.

Hemmings 2010 New England Concours D' Elegance in Vermont
Cruise-in Spectacular, July 17, 2010 - "Favorite Original"
Concours D' Elegance, July 18, 2010 - "Best Preservation"
featured in Hemmings Motor News, Oct. 2010 issue in event coverage.

Car Domain/Castol EDGE "Unlock Your Performance" Contest Winner Oct. 2010 - video released Oct. 20.

Super Chevy Show- Maple Grove Raceway, Mohnton, Pa. July 16-17, 2011. "Show Class Winner'' & "Best Open Class"
featured in Super Chevy magazine, November 2011 in event coverage.

Long Island Camaro Club 19th Annual All Camaro Show 2012, "Long Island Camaro Club Platinum Award"

Hemmings Classic Car magazine photoshoot at home Nov. 15, 2012 - my '73 Vega GT & '76 Cosworth Vega for an upcoming article.

Lions Club of Cutchogue 43rd Annual Classic Auto Show, Peconic Bay Winery, Cutchoque, NY July 7, 2013 - Trophy Winner

1st Annual Studebakers, Stangs & Stingrays Classic Car Show, Hauppauge NY August 4, 2013 - 1st Place (Stock, 1973-'79)
Specs for ""Ashley""
1966 Corvair Monza Sport Coupe
164 C.I.D. Opposed 6-cylinder engine, air cooled.
Lemonwood Yellow paint, Black interior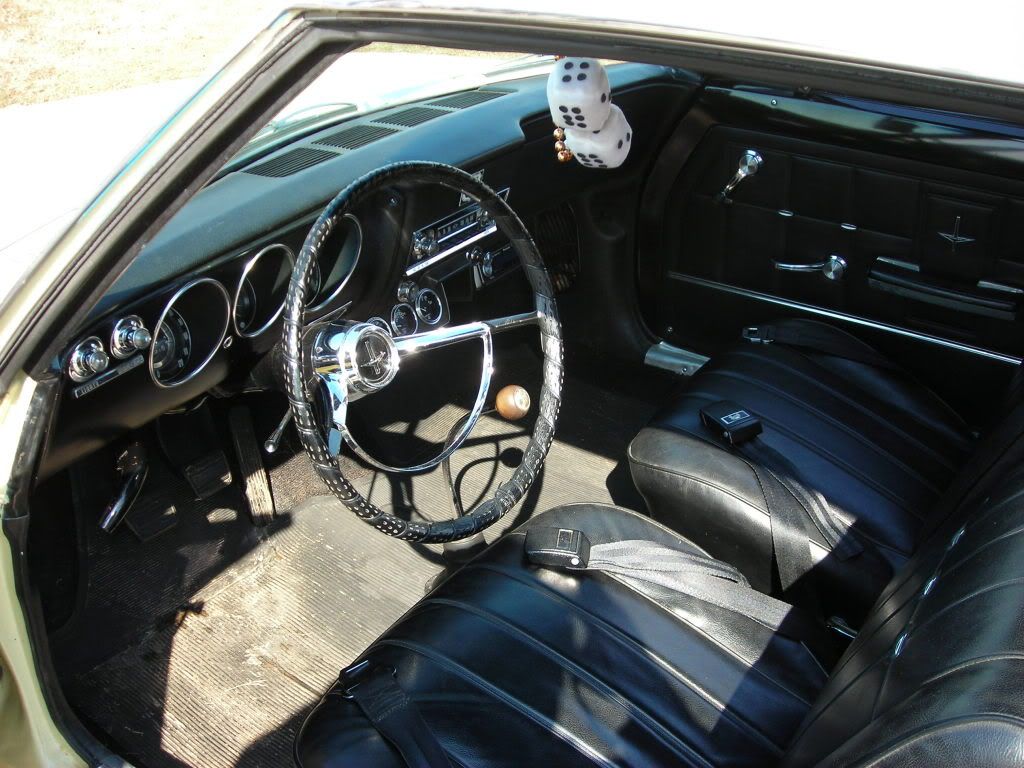 Specs for "Millionth Vega"
Dimensions - Capacities
Length: 172.3 in
Width: 65.4 in
Height: 50 in
Wheelbase: 97 in
Front track: 55.1 in
Rear track: 54.1 in
Ground clearance 4.8 in
Oil capacity w/filter 4 US Qt
Fuel capacity: 11.1 US Gal
Turning circle btw. curbs: 33 ft
Drag coefficient estimated by a-c: 0.42
Curb Weight: 2462 lbs

Powertrain:
Aluminum Cylinder Block / Cast-Iron Cylinder Head
Engine manufacturer: Chevrolet
Engine type: spark-ignition 4-stroke
Cylinders alignment: Line 4
Displacement: 2287 cm3 / 139.6 cui
Main bearings: 5
Valves per cylinder: 2
Additional features: Holley 2-barrel; SOHC
Bore: 88.93 mm / 3.501 in
Stroke: 2.07 mm / 3.625 in
Compression ratio: 8 : 1
Power net: 85 hp / 4800
Torque: 115 ft-lb / 2400

Drivetrain:
Traction: RWD (rear-wheel drive)
Gearbox: Saginaw M20
Transmission type: manual
Number of gears: 4
Gear ratios (overall):
I 3.11 (9.08)
II 2.2 (6.42)
III 1.47 (4.29)
IV 1 (2.92)
Final drive ratio std: 2.92
Standard tires: A70 x 13 (GT)

Performance:
Top speed: 106 mph
0-60 mph (s): 13.3
0- 1/4mile (s): 19.6
speed at 1/4mile: 73 mph
Fuel consumption: extra-urban / city / highway / average combined:
26-31 / 16-20 / 26-30 / 22.6

1973 Chevrolet Vega-
Motor Trend 1973 Economy Car of the Year (Vega GT)
Car and Driver 1973 Readers Choice Poll - Best Economy Sedan
Factory Options for ""Ashley""
(All options verified by build sheet)
140 horsepower, 4 carb engine
4-speed transaxle
Posi rear
Sport Suspension
"Mag-Style" full wheel covers
AM pushbutton radio
Factory Options for "Millionth Vega"
1HV77 Vega Hatchback Coupe - L4 2191.90
M20 - Transmission, 4-Speed 51.00
ZM6 - One Millionth Vega 497.55
includes:
- GT Package
- Power Steering
- Sport Stripes - white
- Custom Interior - w/ exclusive vinyl door panels
- Accent-Color Carpeting - orange
- "Millionth Vega" w/ Bowtie door handle accents
- Bright Orange Exterior
- Light Neutral Custom Vinyl Interior
U63 - AM Radio, Pushbutton 58.75
B84 - Moldings: Body Side. Includes Vinyl Insert 30.50
Factory Installed Options Subtotal 637.80
Destination Charge 54.00
Total Amount 2883.70

Accessories:
GM Underseat Litter Container-nos
GM Engine Block Heater-nos
GM Hatchback Hutch "Tent Go Camp"-nos

Tires:
-Firestone A70-13 Wide-Oval Bias-Belted, raised white letters (4) factory-installed matching dot #s
-Firestone A70-13 Wide-Oval Bias-Belted, raised white letters (1) factory-installed matching dot #s orig equip. new spare
-Goodyear 185/70R13 Wingfoot Radial, raised white letters (4) on extra set of GT rims

Tires (nos-unmounted-in storage):
-Goodyear 185/70R13 Wingfoot Radial, raised white letters (1)
-Goodyear A70-13 Polyglas Bias Belted, raised white letters (5)


notes:
-Bright Orange available as a regular production Vega exterior color for 1974 model year.
-Vinyl Door Panels included with Custom Interior starting with the 1974 model year.
Mods for ""Ashley""
Engine rebuilt to Yenko Stinger Stage III specs - 220 net horsepower.
Suspension lowered 1 coil.
Gas shocks
Steering Dampener
Low-restriction intake and exhaust.
Full window tint.
Tail panel painted silver (like the factory did with the Corvair Corsa model).
AM/FM/CD/Stereo unit mounted under the dash - NO holes cut or drilled for the installation!
Additional gauges (Tachometer, Voltmeter, Oil Pressure, Oil Temperature)
Pennsylvania Vanity Plate "CORVA1R"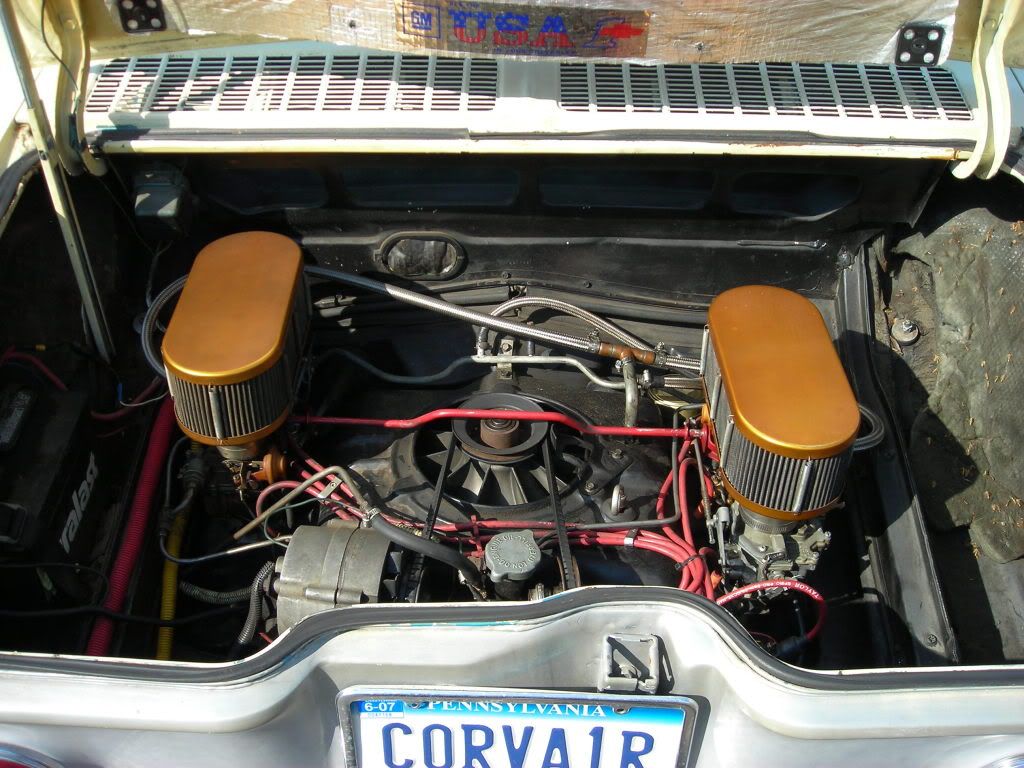 Mods for "Millionth Vega"
none
Photo Albums

1 – 2 of 10
Photos: 161
Vote

This challenge has ended!
| Points for "Ashley" | Total Votes | Points for Millionth Vega |
| --- | --- | --- |
| 29 | 11 | 26 |
Download Drive Magazine Now!



Cars > Challenges > ""Ashley"" Vs "Millionth Vega"