Cars > Challenges > "black pearl" Vs "Intrepid R/T "Special""
jimf123
M–55

Bimmer_2002
M–36

1998 Mitsubishi Eclipse rs
"black pearl"
2000 Dodge Intrepid R/T
"Intrepid R/T "Special""
Head to Head
About "black pearl"
After years of owning one junk heap after another (parking at the back of the parking lot at school events) I told my wife next time around I wasn't going to get her hand me downs. I wanted to pick the next car myself. I saw this beauty on Craigslist and after going back and forth with the owner for about a month we finally settled on a price.
About "Intrepid R/T "Special""
Here's a little about me. I'm from Montreal, Canada. (Yes, I'm a french Canadian) Let's go back in time..... My dad owned 2 Intrepids. First, he got a 1999 base model in October 1998 (ran flawlessly) and then changed it for a 2002 R/T in October 2001. I fell in love with the Intrepid the first time I drove it. From then on, I decided that this would be my next car. I wanted the R/T because of it's look and power. So, on July 5th, 2003, I officially became the owner of a silver 2000 Intrepid R/T. Right after that, I went on the net looking around for mods. and found a club/community dedicated to our cars. That's when I found out that you could do a bunch of upgrades and modifications to these cars. As you can see, this isn't your everyday Intrepid anymore. I wanted to be unique so that's why I installed the bodykit and the interior. I wanted to have a sporty looking ride with a classy look on the inside. What's next?? Who knows!! ;)
Specs for "black pearl"
2.4 double overhead cam engine

automatic transmission (wish it was a standard)
Specs for "Intrepid R/T "Special""
-V6, 3.5L H.O. (High Output)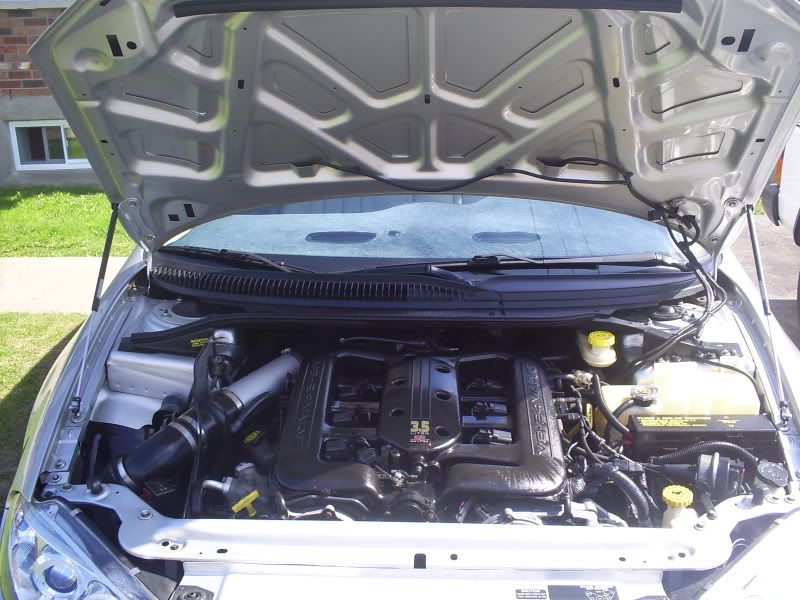 -242 HP / 248 lbs-ft of torque

-Top speed: Drag limited to 149 MPH (240 km/h)

-Best 1/4 mile time: 15.58 at 92 MPH
Factory Options for "black pearl"
CDplayer
Cassete player

Power sun/moon roof
Factory Options for "Intrepid R/T "Special""
-Automatic with Auto-Stick (a.k.a manu-matic)

-Power windows

-Power doors

-Power mirrors

-Sunroof

-Full size spare

-Smoker's package (I don't smoke, came with the car)

-Overhead computer known as the O.T.I.S.
Mods for "black pearl"
none
Mods for "Intrepid R/T "Special""
-Andy's AutoSport's bodykit

-Spyder projector headlights with dual halos and eyebrows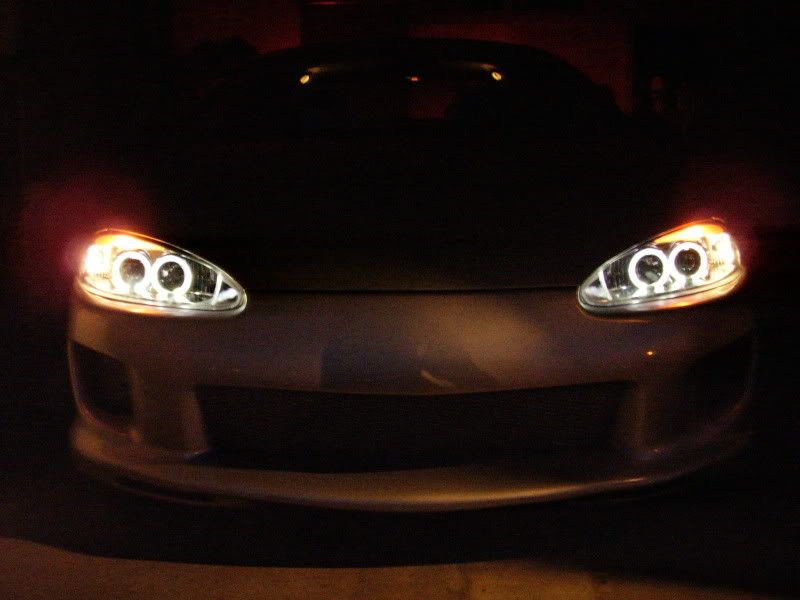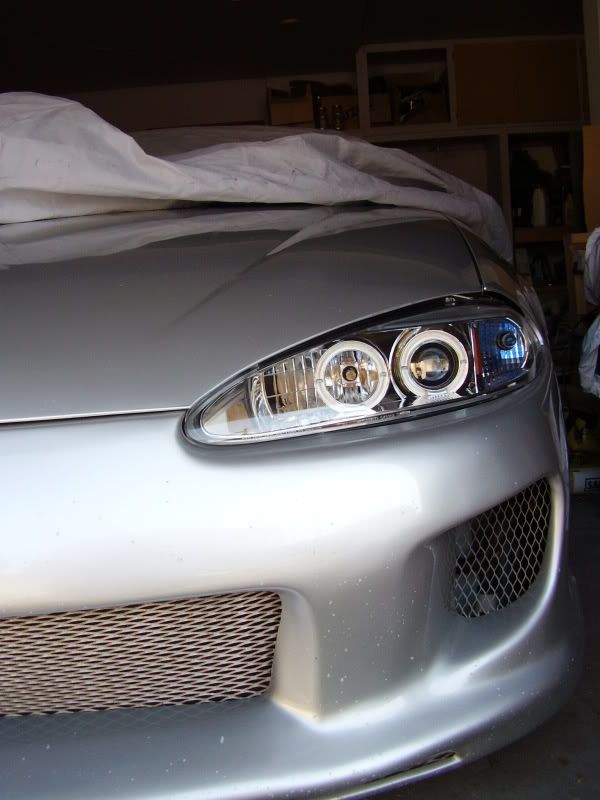 -JoeKD's Cold Air Intake (Real CAI with heat shield)

-Shaved trunk keyhole

-Slotted/Cross-Drilled rotors (rear only for now)

-300M Special's exhaust system (without front resonator)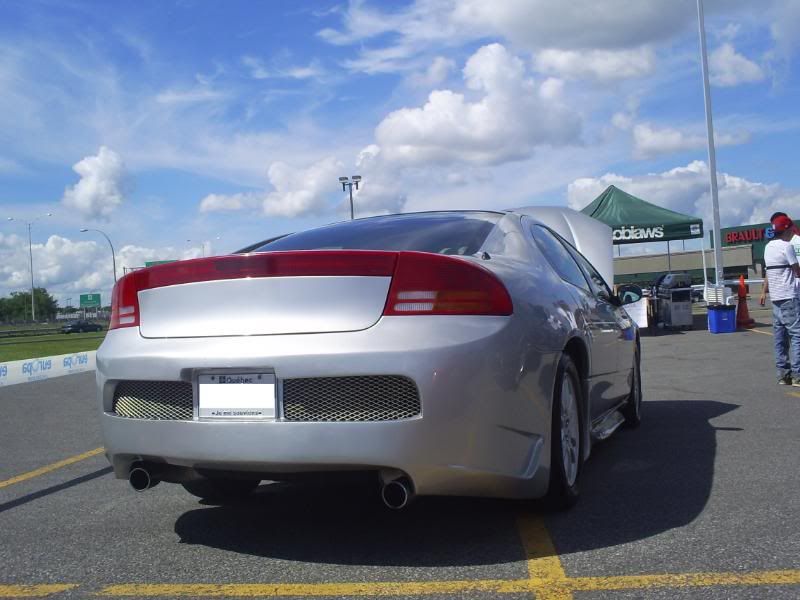 -300M's 17 inch wheels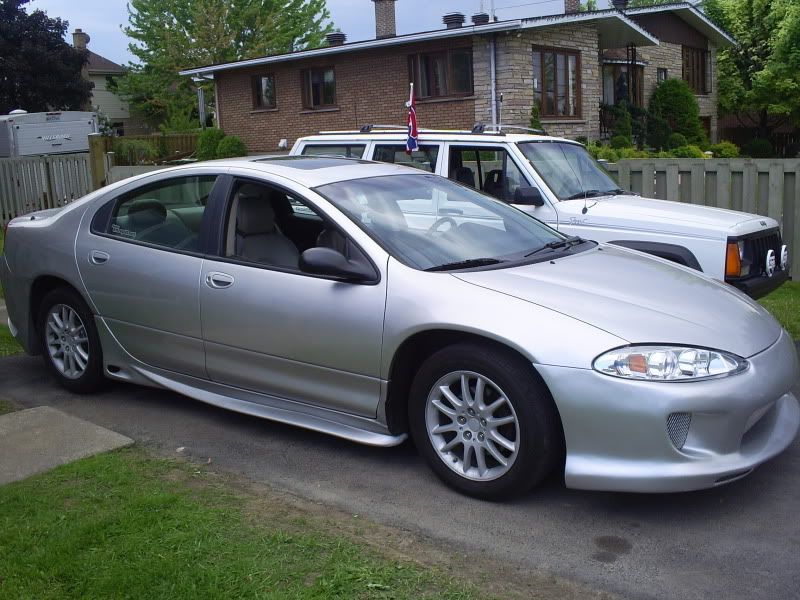 -300M's complete 2 tone interior (dash + center console + seats)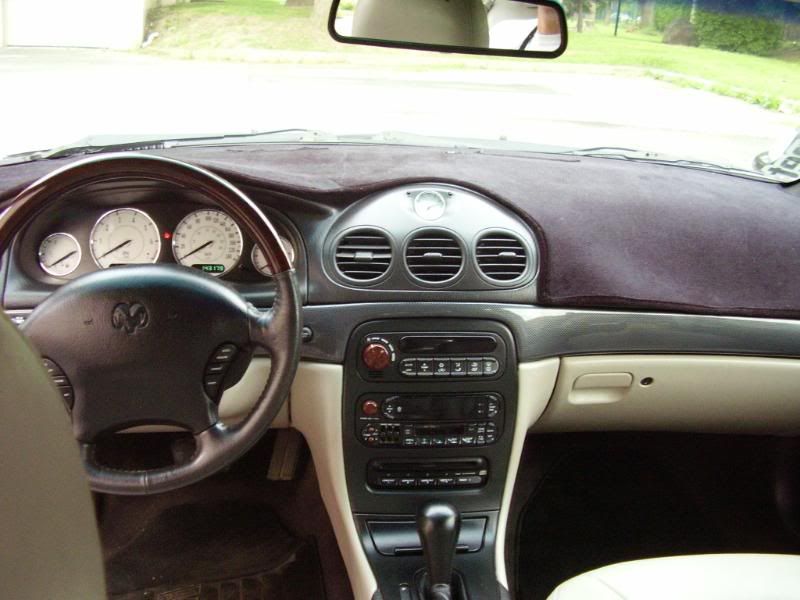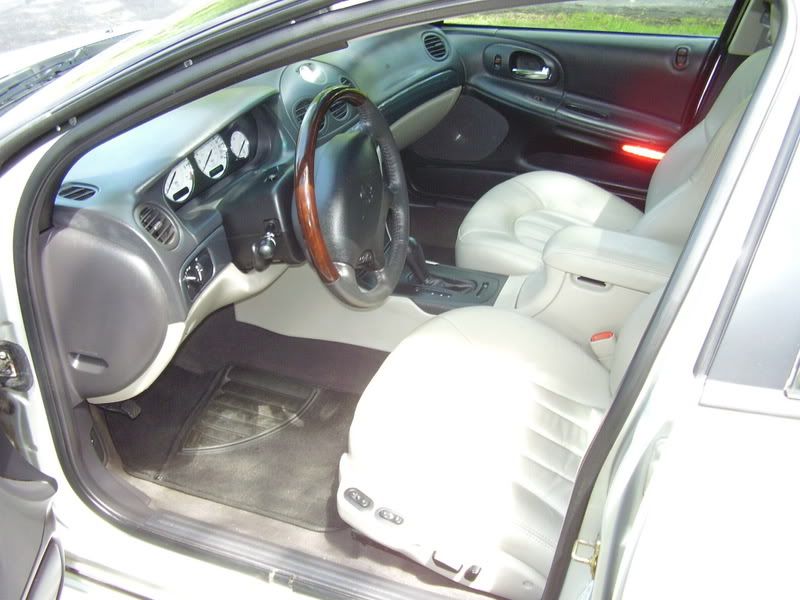 -In-dash 4 CD changer

-E.V.I.C from a 300M with TPMS (Overhead computer with tire pressure monitoring system)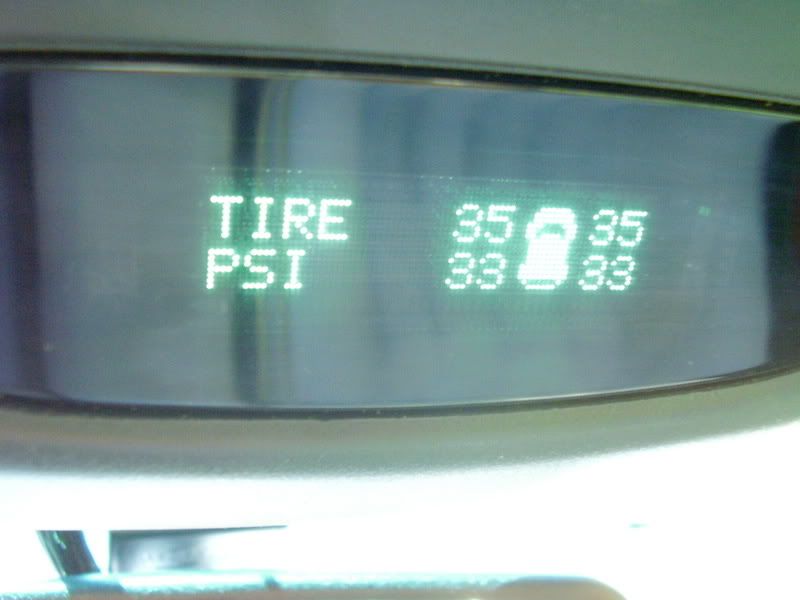 -Vinyl door panels from a 2004 Intrepid ES
Photo Albums
jimf123 has no Car photo albums.
Vote

This challenge has ended!
| Points for black pearl | Total Votes | Points for Intrepid R/T "Special" |
| --- | --- | --- |
| 10 | 10 | 40 |
Cars > Challenges > "black pearl" Vs "Intrepid R/T "Special""