Cars > Challenges > "MARK"THE KID"MARTIN" Vs "Scale Auto Magazine Concorde"
3fan4ever
M
Brooklyn, New York
United States
CorvairJim
M–55
Norristown, Pennsylvania
United States
1997 Ford Thunderbird 1/24 SCALE
"MARK"THE KID"MARTIN"
2000 Chrysler Concorde NASCAR model
"Scale Auto Magazine Concorde"
Head to Head
About "MARK"THE KID"MARTIN"
HERE IS ANOTHER CUSTOM BUILT NASCAR I DID OF MARK MARTIN'S 1997 VALVOLINE/ KOSEI CAR. MARK RACED THIS CAR IN SUZUKA JAPAN IN 1997 IN A NON POINTS EVENT RACE.MARK WON THE POLE FOR THE RACE,BUT HE FINISHED 2nd TO MIKE SKINNER.THIS HIGHLY DETAILED CAR WAS BUILT TO LOOK LIKE MARKS CAR DID AT THE START OF THE RACE.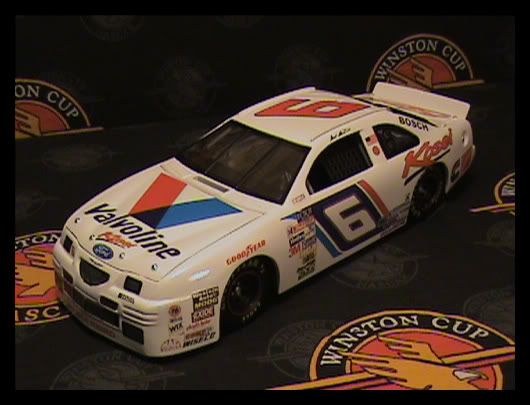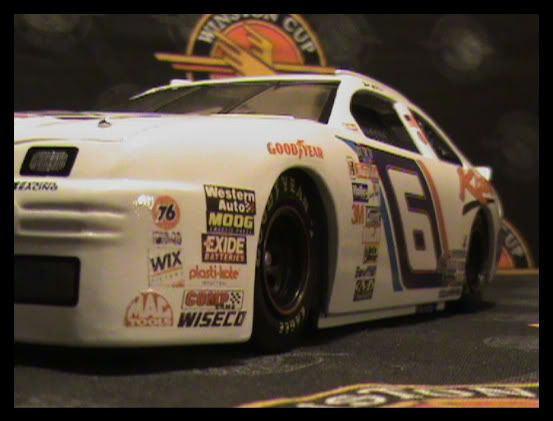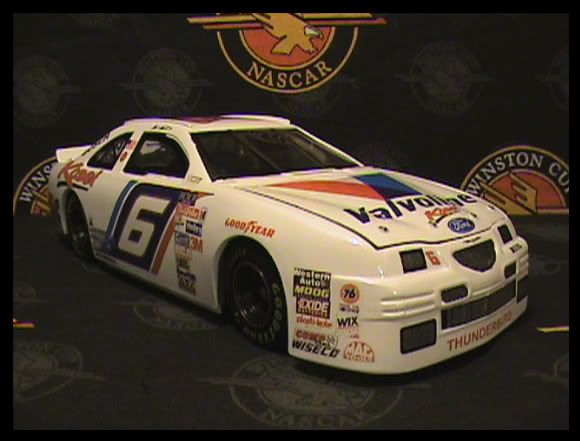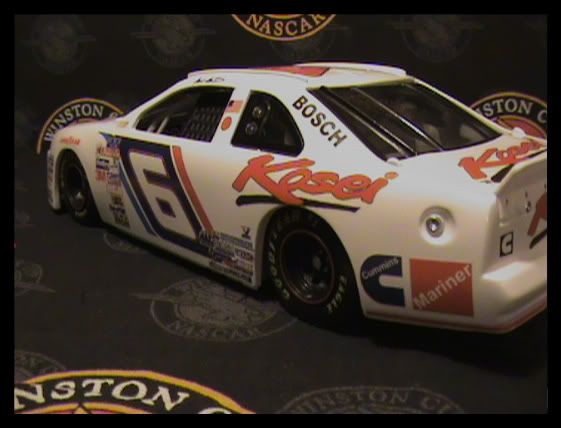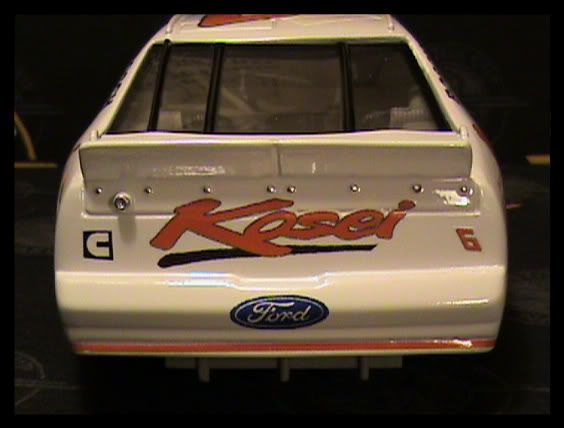 About "Scale Auto Magazine Concorde"
(Since this is a 1:25 scale model and not an actual 1:1 scale car, I'll only accept challenges from other models, diecasts, and toys against it.)

Back in 2000, Scale Auto Enthusiast magazine held a model contest in celebration of their 20th anniversary. They bound a set of decals into the anniversary issue of the magazine, and the only guideline for the contest was that the entries had to display these decals, or at least most of them. The entries ranged from NASCAR stock cars, Indy cars, Sprint cars, and drag racers through a magazine delivery truck! I built two entries for the contest (meaning that I had to go out and buy an additional copy of the magazine in addition to the one I received as a part of my subscription!), this Chrysler Concorde and a 1979 Chevy Monte Carlo NASCAR Sportsman Series car (See my "Scale Auto Magazine Monte Carlo"). In 2000, Chrysler Corporation had announced that they would be re-entering MASCAR competition the following year, but hadn't announced which body or bodies they would be using. My hands were tied - I wanted to build a car that nobody else would enter, so I had to use a body nobody else would think to use. There weren't any 1:25 Dodge Intrepid models available at the time, but AMT did offer a Chrysler Concorde snap kit, and it's body was perfect for what I had in mind. By cutting open the hood and decklid, fabricating clear windows to replace the kit's black plastic ones, and mating that body to a different model's NASCAR Winston Cup chassis, I had my "Phantom" Scale Auto Enthusiast Magazine Winston Cup car.
Specs for "MARK"THE KID"MARTIN"
No specifications listed.
Specs for "Scale Auto Magazine Concorde"
AMT/Ertl 1:25 scale Snapfast Slammers series "Street Heat" Chrysler Concorde model body mated to a 1:25 scale Monogram NASCAR Winston Cup chassis.
Factory Options for "MARK"THE KID"MARTIN"
No factory options listed.
Factory Options for "Scale Auto Magazine Concorde"
None - This model is custom from it's roof flaps to it's Goodyear Eagles.
Mods for "MARK"THE KID"MARTIN"
THIS CAR WAS PRODUCED BY RACING CHAMPIONS,BUT NEVER PRODUCED WITH THIS MUCH DETAIL.THIS CAR WAS MADE WITH A REVELL COLLECTORS CLUB EDITION DIECAST THAT WAS STRIPPED TO THE BARE METAL,PRIMED,PAINTED,DECALED AND CLEAR COATED FOR DECAL PROTECTION AND AN AMAZING SHINE.I ALSO LOWERED THE CAR TO GIVE IT A BETTER STANCE.I PUT ROAD COURSE DECALS ON THE FRONT OF THE CAR AS WELL.THIS CAR LOOKS AS IT DID ON RACE DAY,BEFORE THE BATTLE MARKS OF COURSE.
Mods for "Scale Auto Magazine Concorde"
First, I had to strip the factory-applied purple paint with violet tampo-printed graphics (yuck!) Then I cut open and hinged the body's hood and decklid, and added NASCAR-spec bracing under both of them. I modified the wheelbase of the body to match that of the chassis by relocating the rear wheel opening forward a couple of scale inches, and filled the door openings. I also relocated the B-pillar back about 10 scale inches. Then I added the various spoilers, air dams, roof flap details, fuel liller, roof-mounted TV camera, radio antenna, etc required by NASCAR rules. Finally, I sprayed it in a 3-tone combination of Platinum, Guards Red, and black. I had to replace the windows (a one-piece black plastic piece) with separate clear plastic pieces I made to fit the openings, with the appropriate NACA ducts in the quarter windows. The chassis and roll cage were built pretty much box-stock, modified only slightly to fit under the Concorde body. The decals were mainly from the set bound into the magazine, but I added several appropriate associate sponsors from clippings from magazines and advertising circulars decoupaged to the body with clear paint. As a joke, the two associates on the lower quarter panels are Nestle's "Quik" and "Crunch" because in NASCAR, if you're not "Quik", you're liable to get "Crunch"ed!
Photo Albums
3fan4ever has no Car photo albums.
Photo Albums
"Scale Auto Magazine Concorde" has no photo albums.
Vote

This challenge has ended!
| Points for MARK"THE KID"MARTIN | Total Votes | Points for Scale Auto Magazine Concorde |
| --- | --- | --- |
| 16 | 9 | 29 |
Cars > Challenges > "MARK"THE KID"MARTIN" Vs "Scale Auto Magazine Concorde"