Cars > Challenges > "TOY TOY" Vs "ole red"
CORDOBA440MAN
M–42

typhoonsierra99

M–27
Vintondale, Pennsylvania
United States
1988 TOYOTA 5 speed 4X4 TRUCK SHORT BOX
"TOY TOY"
1991 Chevrolet Silverado sport
"ole red"
Head to Head
About "TOY TOY"
THE TOY TOY HAS 22RE 2.4L ENG 5 SPEED TRANS 411 GREARS AVGS 20 MILES TO THE GAL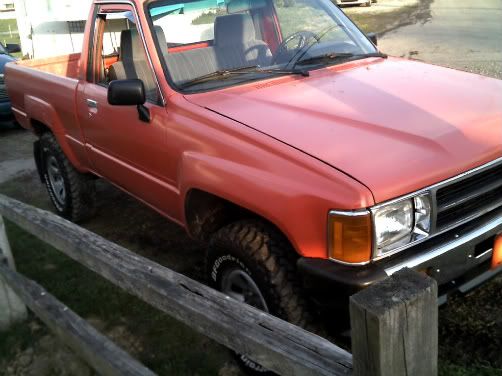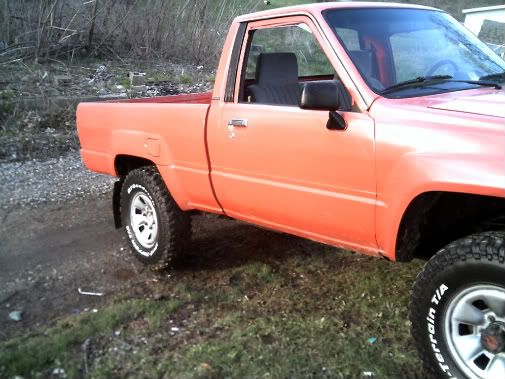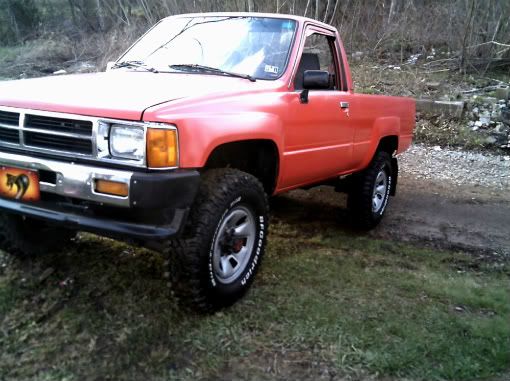 About "ole red"
OK FIRST THE DATE IS WRONG HA HA HA
hi this was one of my favorites my dad bought it for a guy and it turned out ha i wanted it i bought it when i still had my t-type and used it for a daily driver becaus thats what i was useing my regal for when i finaly sold my regal the sport was my only mode of transportation (other than all of my dads cars) in the fall my neighbor came up looking for a regular cab short bed pickup project when i told him about the truck being for sale latter that evening i sold it to him for a mesely $1100 bucks god that was a fun truck to drive the 350 would smoke them factory 275 65 15 tires rate off the rims well i guess it was ment to be ha i just bought the truck back off of him he needed some extra cash so i figured what the hay 1,500 bucks got me the truck and a bunch of extras welcome back to the famly
Specs for "TOY TOY"
ITS A 22RE 5 SPEED NOT THAT FAST BUT VARY NICE MPG AND IT HAS 411 REARS SO OFF ROAD IN LOW RANGE ITS LIKE A V8.
Specs for "ole red"
around
200 hp
250 tq
Factory Options for "TOY TOY"
BASE
Factory Options for "ole red"
when i first got the truck i thought it had a 305 in it being a 2wd turns out tha beast had a 350
350 cid
th350 4spd trans
reg cab
short bed
sport package (sports suspension, foglights, black grill, painted bumpers, matching emblems, 350, 4spd)
Photo Albums
"ole red" has no photo albums.
Vote

This challenge has ended!
| Points for TOY TOY | Total Votes | Points for ole red |
| --- | --- | --- |
| 9 | 7 | 26 |
Cars > Challenges > "TOY TOY" Vs "ole red"