Cars > Challenges > "Bud" Vs "351 W H.O"
taylermckee
F–25

CORDOBA440MAN
M–42

2001 Chevrolet Silverado 1500 LS
"Bud"
1984 FORD F 250
"351 W H.O"
Head to Head
About "Bud"
I bought this as my second truck for $8500. It is in excellent condition. I wasn't even planning on buying a new car when I bought it. My mom and I had gone to town to run some errands and I saw it sitting in an empty lot for sale. We stopped and looked , and then I test drove it with the guy wo was selling it. I fell in love. It was a huge upgrade from my previous truck, Smitty, whom I still have and don't plan on selling. This new truck has power everything: seats, windows, locks, the whole package. I love it so much. It goes awesome on slick roads, and is a blast to play in the mud with. The extra room with the extended cab is very nice too.
About "351 W H.O"
84 ford f 250 65,750 miles got this truck for amy it was her paps truck and she loves to drive it it has the 35W 4bll H.O 411 pos Rear 3 Speed Auto With 68 880 org Miles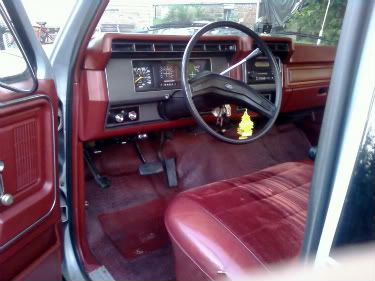 Specs for "Bud"
17" wheels
V8 5.3L engine
Extended Cab
Z71 suspension
4X4
5 speed automatic transmission
I've had it up to 95mph, but that was when I ran out of road lol so I'm sure it could hit 100mph
Specs for "351 W H.O"
SHE HAS THE 351W 4V H.O 5.8L WITH 205 HP 315 FPQ BACKED UP WITH 411 POS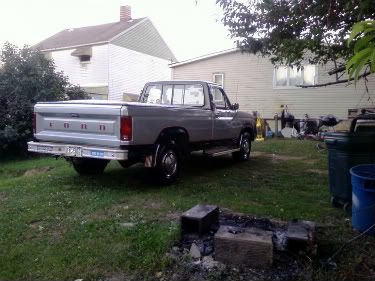 Factory Options for "Bud"
power steering
power seats
power locks
power windows
power side mirrors
A/C & heater
Automatic 4 wheel drive
CD, Cassette, AM & FM stereo
Factory Options for "351 W H.O"
351w H.O 4v f 250..
Vote

This challenge has ended!
| Points for Bud | Total Votes | Points for 351 W H.O |
| --- | --- | --- |
| 22 | 9 | 23 |
Cars > Challenges > "Bud" Vs "351 W H.O"