Cars > Challenges > "#Confused Then" Vs "BLUEDEMON"
ROLNGTZ
M
Smithton, Illinios
United States
SPEEDDEMON
M
West Milford, New Jersey
United States
1991 Chevrolet Beretta GTZ
"#Confused Then"
2005 Chevrolet Cobalt SS/SC
"BLUEDEMON"
Head to Head
About "#Confused Then"
Bought the car new in '91. First new car. i had aftermarket wheels and a a big stereo. Had the inserts in the seats and door panels tweed in purple. I started showing it '98. Took a few seconds and thirds. Hard to place in most shows. At the time, there were no "sport-compact" classes. So I entered under "street-machine" or "sportcars" classes. Winter of 2000, I had the custom paint job done and wing added. I did much better at many of the shows. Started winning my class and placing at every show i entered.

The currently is all white with a 3800sc in it. I decided to do two entries on the car. Now and then.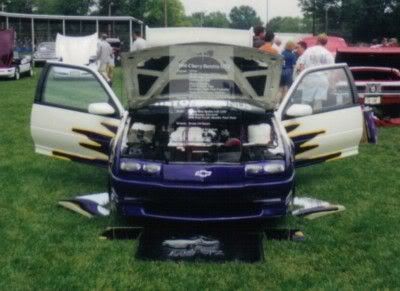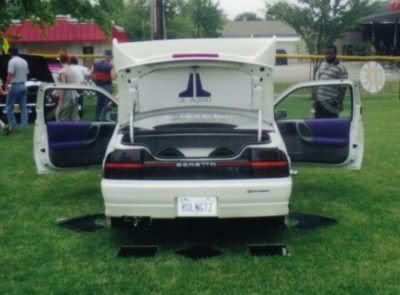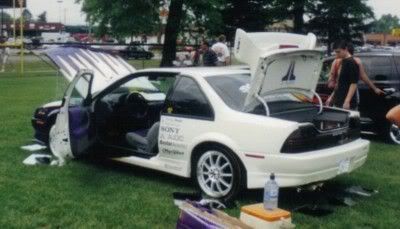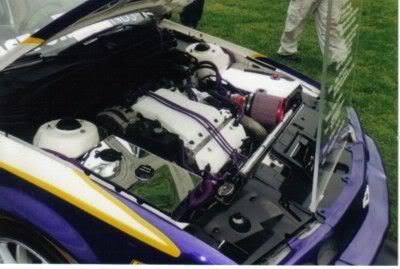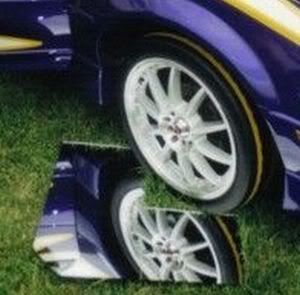 About "BLUEDEMON"
2.0 ECOTEC 5 SPEED I first saw the car at the New York Intl car show back in 2004. Took my breath away ,i said to myself i had to have it,mind you i never buy a car the first year it comes out.This time i did.Waited almost 6 months before i got it.Longest 6 months of my life.From day one this car has been a champ,no complaints at all.Has to be the fastest car i have ever owned.Too bad 2009 was the last year that they will be made.one thing with this car it is an every day driver so keeping it clean is a job.a job worth doing because it's the best car i have ever owned.NOT GARAGE KEPT
Specs for "#Confused Then"
3.1 v6 140 horses stock
Best 1/4 mile time of 17.068sec @ 76.92mph
Specs for "BLUEDEMON"
0-60 6.0SEC TOP SPEED 160MPH
Factory Options for "#Confused Then"
power locks
power windows
cruise
tilt
cassette deck
automatic
power trunk release
16' wheels
sport suspension
z06 ground effects
Factory Options for "BLUEDEMON"
18 INCH RIMS, SUN ROOF. POWER EVERYTHING.REAR WING , FOG LIGHTS
Mods for "#Confused Then"
ENGINE BAY:
Dressed 3.1 with mirrors and purple wireloom
underside of hood mirrered
2 purple neons on motor
PERFORMANCE:
CAI
2 1/2' exhaust
highflow cat
Tsudo muffler stainless steel
STEREO:
PPI 2300 & 4400
Sony CD player headunit
JLAudio highs & mids
two JLAudio 12W6 subs
EXTERIOR:
fiberglass wing with third brake light
custom purplr metallc pearl paint
purple underbody neon light kit
INTERIOR:
purple dash inserts
purple tweed seat & door panels
purple Grant steering wheeel
purple Max Speed gearshifter
purple neon light in reardeck
WHEELS & TIRES:
17' Prime 134 Tuners
215/35/17 BFG Scorchers with yellow stripe
Mods for "BLUEDEMON"
MAGNAFLOW EXHAUST

K&N COLD AIR INTAKE

HAS AVS HEADLIGHT COVERS & TAIL LIGHT COVER RINGS

ALL MARKER LIGHTS AND TURN SIGNALS REPLACED WITH LOW POWER LED'S

LED'S INSIDE AND UNDER BODY KIT USED AT CAR SHOWS
Vote

This challenge has ended!
| Points for #Confused Then | Total Votes | Points for BLUEDEMON |
| --- | --- | --- |
| 20 | 12 | 40 |
Cars > Challenges > "#Confused Then" Vs "BLUEDEMON"