Cars > Challenges > "Gothic Smurf Mobile" Vs "My Blue Mule"
gothic_smurf_89

M–34

unrockable1972
M
Columbia, South Carolina
United States
1996 Chevrolet Cavalier
"Gothic Smurf Mobile"
1980 GMC SIERRA GRANDE V22 option
"My Blue Mule"
Head to Head
About "Gothic Smurf Mobile"
Brought this car fab 7 2009.with an blown engine.188k miles on body and trans.new engine i paid $300 for with 70k miles.i didnt plan on doing any mods to it cause i figure i have it for a few months and sale for an car i wanted.but my friends had parts for it and so i started to modified it,well 1 thing leads to another to another to what it is now....i do all the work myself unless its something that requires an tool i do not have like exhaust,it is installed by an an local shop near me.it is an custom exhaust 2 1/4 from the header back .it is an cat back exhaust..with an high performance fartcan muffler.no ebay cheapo's.
most of the parts i buy are used,cant really afford brand new parts and some parts are damage, so with used its not an total loss like body kits if it gets damage which it does alot.i wont be losing 1000's some dollors,only a few hundred.

just recently sanded it down and primied it all.8 cans of primier and about 22 hours into that

as of now.with new parts i had replaced,and modified parts like body kit.rims,audio etc,,,,i have a little over 3400 dollors into it,if i brought all new i be close to 6k in parts.

it is still under construction.and will be for quite some time yet,
so check back for updates and new progress pictures
About "My Blue Mule"
My Blue Mule , I have always love these trucks,so i researched 1980 GMC K1500's and found that some came with a dealer option (V22 option,Deluxe front apperance)So I set out to find one and it wasnt easy,but i found this one and drove em home,it was only a few miles from my house,I have done several mods to this truck,enjoy the pic,thanks for looking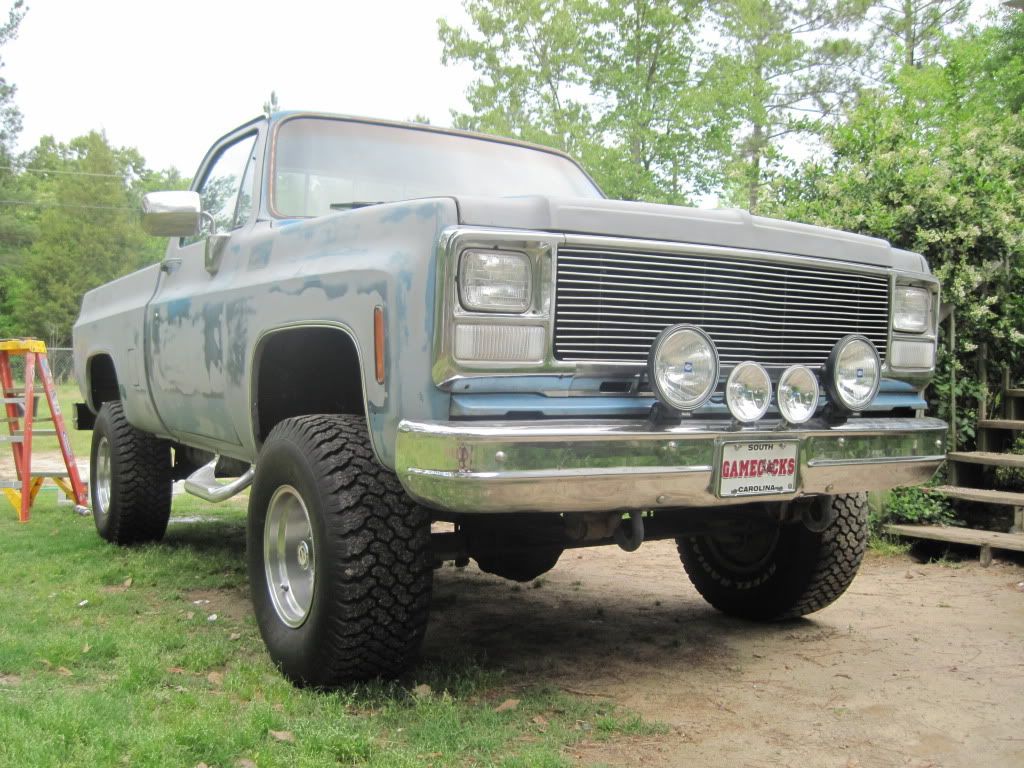 .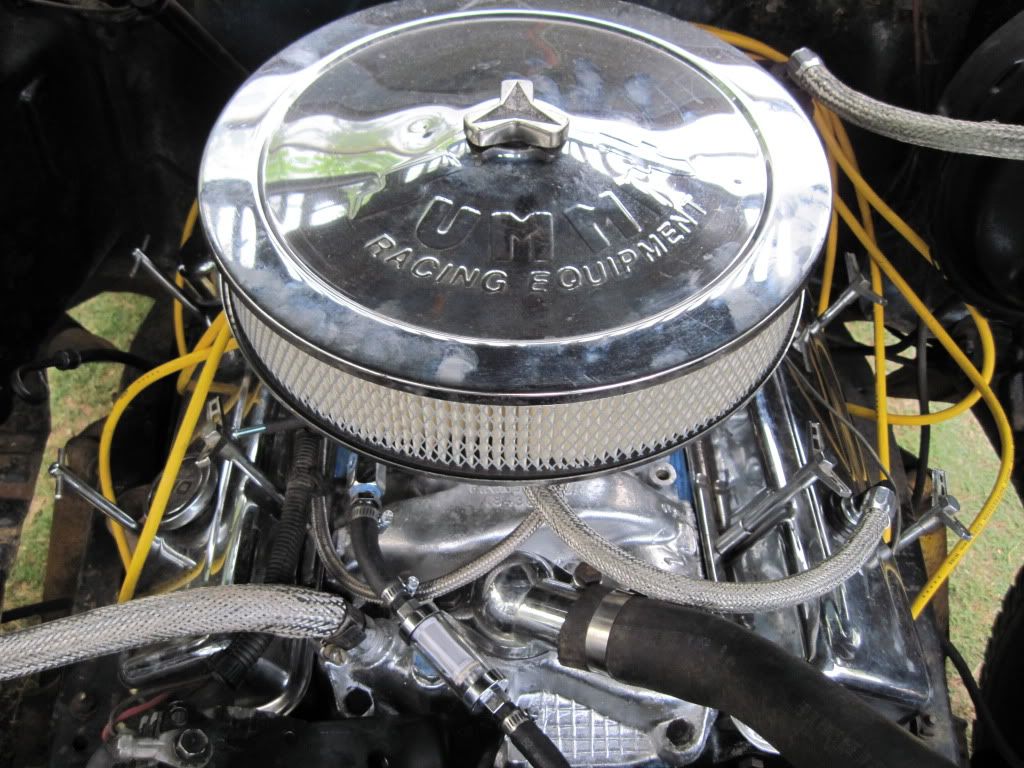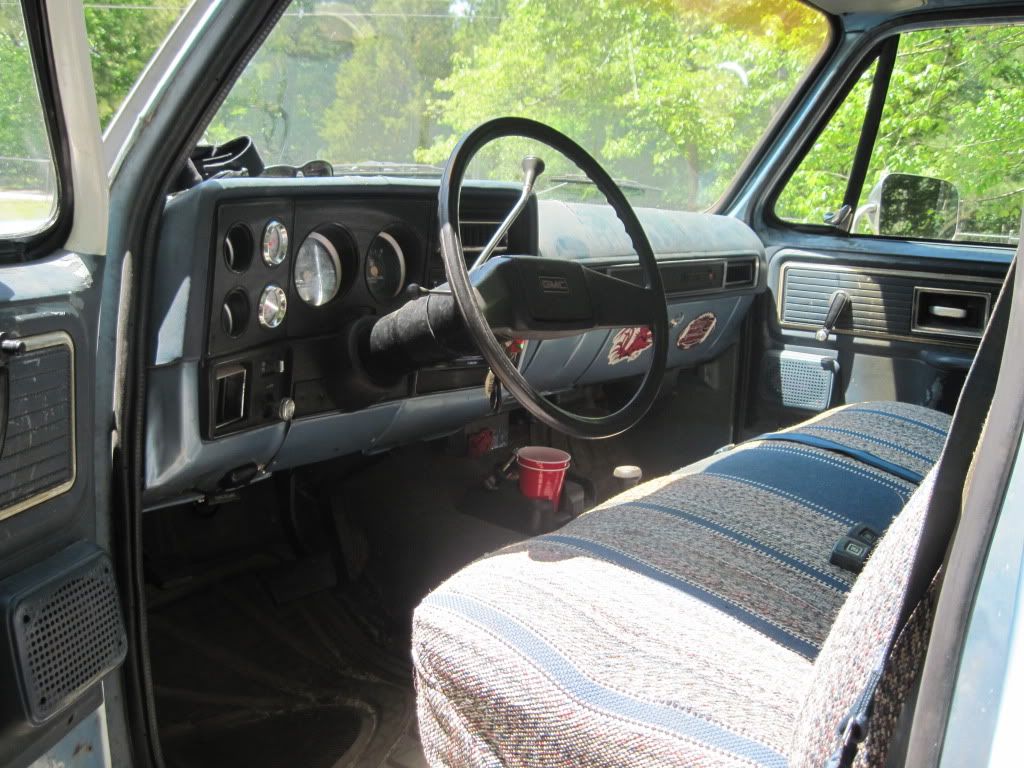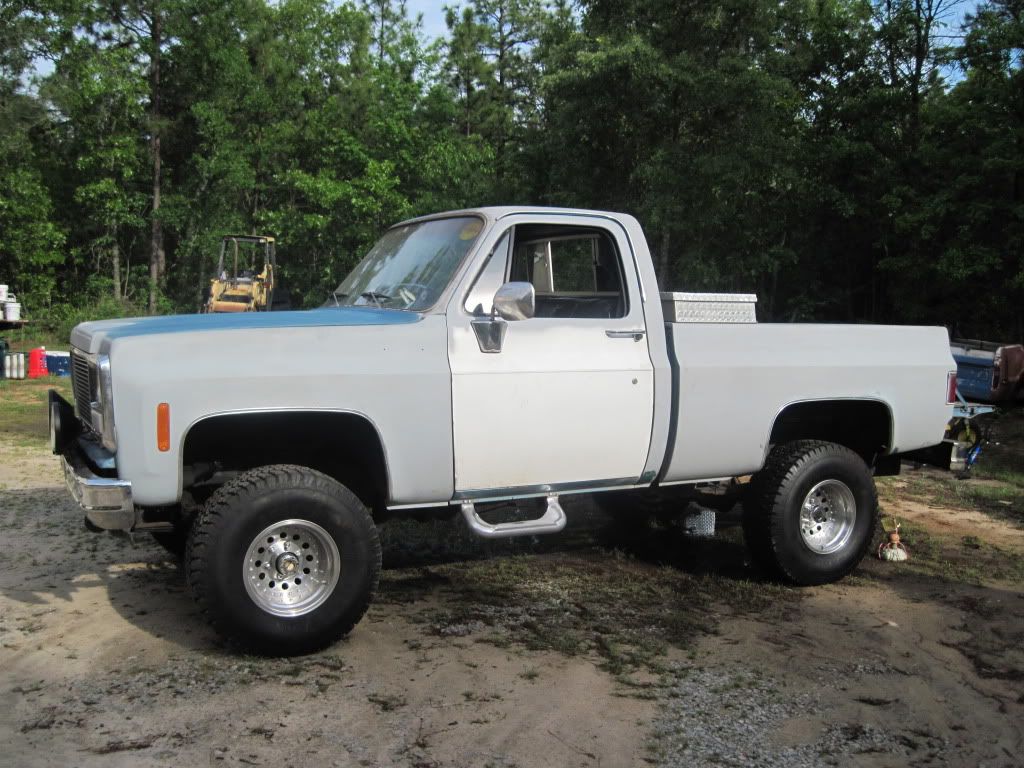 Specs for "Gothic Smurf Mobile"
stock 2.2 ohc
about 130ish hp
top speed i had it to 102 mph already
0-60 14 secs so far
Specs for "My Blue Mule"
Engine is a 350 4 bolt main,3:08 gears,A/C,Four wheel drive,automatic 350 transmission,power steering
Factory Options for "Gothic Smurf Mobile"
stock..to much stock
like to have factory power doors.
includes
power window
power locks
power mirrors
Factory Options for "My Blue Mule"
This unique truck came with a V22 deluxe front apperance,It has a single square headlight,from 1973-1980 headlights were round,in 1981 they were stacked square headlights,so in 1980 they offered a single square headlight that was an option only.
Mods for "Gothic Smurf Mobile"
Exterior
drift body kit
altezza tail light
scoote 2 hood
grand prix fender flares
terminator spoiler
Enkei 17x7 rims
m3 mirrors with led blinkers
axle style 8000 hids
pilot 2 inch fog lights
universal carnard bumper splitters
glow shift blue wheel well l'e'd
glowshift strobe light kit


interior
glow shift triple a-piller pod
glow shift triple dash pod
glow shift blue interior l'e'd
r1 auto pedal
apc auto shift knob
white face hvac
96 cavalier cluster with tach
apc racing recline seats
RS TYPE blue battle/drift 320 mm steering wheel
Momo steering wheel hub adaptor

Engine
pace settle header 2 1.4''
option racing cold air intake
aero speed green air filter with led 3'' inch*painted blue*
jimmy west custom 2 1/4'' cat back full exhaust
2 1,4 inlet 4 inch outlet high performance fart can muffler
obx blue rad hose
chrome catch can
universal fuel pressure regulator
glow shift green wire loom
big 3 wire upgrade

Audio
pioneer speakers all around and radio
Sony 4 1200 watt subs
Sony 2 1200 watt 2 channel amps
0 gauge wire
sosche and stringer 4 gauge wire for both amps


i have some mods i like to do such as door handles and changing part of the dash
Mods for "My Blue Mule"
Since purchase i have replaced drivers fender and door,all new weatherstripping,new poly body mount kit,steering column,billet grill,5 way color LED's in front park lights,HELLA Driving Fog lights,Body lift,Polished aluminum step bars,Diamond plate bed rails,Engine was bored 30 over,edelbrock intake and 600 CFM Edelbrock Carb,Accell High voltage coil in cap,Accell wires,Summit breather,Aluminum Modular wheels 15X10,All Terrain 35X12.50X15 inch tires,Flowmaster exhaust,diamonplate skirt to hide rear lift,[img][/img][img][/img]
Vote

This challenge has ended!
| Points for Gothic Smurf Mobile | Total Votes | Points for My Blue Mule |
| --- | --- | --- |
| 17 | 6 | 13 |
Cars > Challenges > "Gothic Smurf Mobile" Vs "My Blue Mule"