Cars > Challenges > "351 W H.O" Vs ""PLumCrAZy""
CORDOBA440MAN
M–38

BADDAWG
M
Hopkinsville, Kentucky
United States
1984 FORD F 250
"351 W H.O"
1979 Chevrolet El Camino
""PLumCrAZy""
Head to Head
About "351 W H.O"
84 ford f 250 65,750 miles got this truck for amy it was her paps truck and she loves to drive it it has the 35W 4bll H.O 411 pos Rear 3 Speed Auto With 68 880 org Miles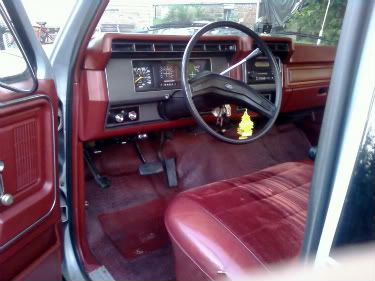 About ""PLumCrAZy""
I Traded A 1979 GMC pickup for this EL Camino . Pickup was in geat shape , was just tired of it . Son Name it PLUMCRAZY because of the color . Its a work in progresss , Its got a Builded 350 engine thats so much has been done to it , Im not going into it here .But it will run like a scalded Dog . Its almost Done , Tranny is an auto. which I dont like and may be changed .It will Blow my MONTE off the road . Only thing I have to do to finish her is Window seals needs to be replaced and I want to to put fresh paint on her . Interior is perfect except someone liked sterio better then me and tore up dash stealing it. I have to find a new Dash . also I would like to put a 79 front end back on her ,other owner replaced it with a 83 model . I would like to find a 79 Lungna front end .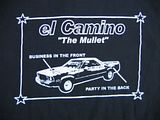 Specs for "351 W H.O"
SHE HAS THE 351W 4V H.O 5.8L WITH 205 HP 315 FPQ BACKED UP WITH 411 POS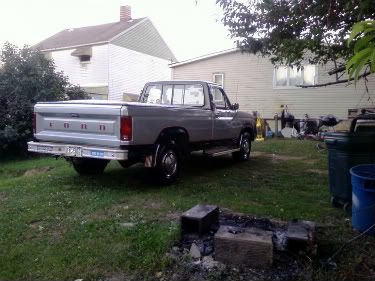 Specs for ""PLumCrAZy""
350 built Motor , auto TRANS ,Idont like . Engne Is putting out somewhere around 450 HP
Factory Options for "351 W H.O"
351w H.O 4v f 250..
Factory Options for ""PLumCrAZy""
PLAIN JANE ,BUT WILL BE A SS CLONE WHEN FINISHED
Vote

This challenge has ended!
| Points for 351 W H.O | Total Votes | Points for "PLumCrAZy" |
| --- | --- | --- |
| 21 | 17 | 64 |
Download Drive Magazine Now!



Cars > Challenges > "351 W H.O" Vs ""PLumCrAZy""