Cars > Challenges > "OLD CHRYSLERS NEVER DIE THEY JUST GO FASTER" Vs "Hurst Olds"
CORDOBA440MAN
M–42

TinmanTim
M–62
Sedro Woolley, Washington
United States
1976 Chrysler. Cordoba. R/T
"OLD CHRYSLERS NEVER DIE THEY JUST GO FASTER"
1983 Oldsmobile Cutlass Calais Hurst/Olds
"Hurst Olds"
Head to Head
About "OLD CHRYSLERS NEVER DIE THEY JUST GO FASTER"
This is my 76 Chrysler 440 R/T Cordoba With 727 trans and 8.25 rear
This 1969 440 is 30 over has 10 to 1 .1 Compresion 6 pack cam Edelbrock Performer intake H.P Manifolds APR connecting rod bolts Mallory Unilite distributor and its Balanced
and has 6000 miles on Her And She Has a new Holley 750 vac carb. Jacobs high performance ignition ACCEL Ultra Coil ACCEL 300 + 8.8 wires.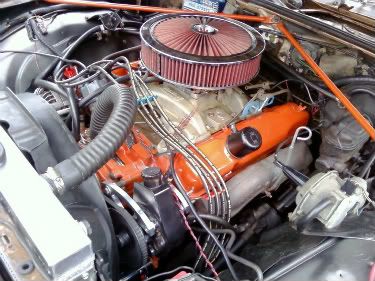 this engine stock makes 375 hp 480 fpq
just added the new 391 gears

This Cordoba Has The OEM Tack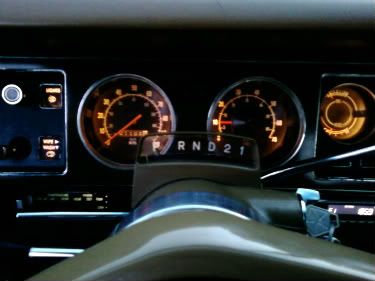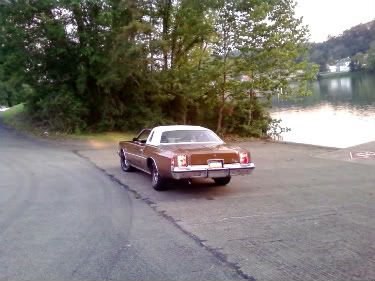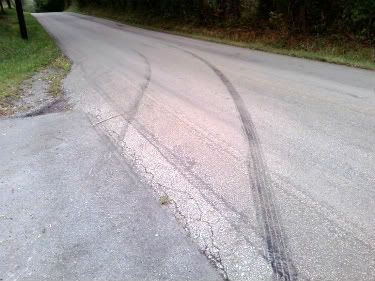 THIS CORDOBA IS 35 YEARS OLD TURN KEY DRIVER
TAKE A LOOK AT MY PICS I THINK 49 OF THEM LOL THIS CAR IS MY CAR AND ALL PICS ARE OF MY CORDOBA
About "Hurst Olds"
Found this car in an ad that listed it as a 83 Cutlass, black & silver. Called them and asked questions and realized it was a Hurst Edition. Got cash and took my trailer 110 miles and was able to get it. I had bought one of these when they were new and always regretted selling it. This one is original / unmolested in quite nice condition for its age.
Specs for "OLD CHRYSLERS NEVER DIE THEY JUST GO FASTER"
Also the name of a city in Spain, Cordoba was the name given to an intermediate personal luxury coupe sold by the Chrysler Corporation in North America from 1975 until 1983. The Cordoba was Chrysler's first model produced specifically for the personal luxury market and the original Chrysler branded vehicle that was less than full-size. While other up-market brands were expanding into smaller vehicles in the early 1960's with such models as the Buick Skylark and the Mercury Comet, the Chrysler Company adamantly and very publicly declared that Chrysler vehicles would never get any smaller. (This statement was dismissed within 15 years.).

The Cordoba's emblem was a stylized version of the Argentine Cordoba coin, rather than after the name of the city in Spain. The implication of the emblem was Hispanic, and this theme continued to be carried out with baroque trim on the interior, and using Ricardo Montalban, Mexican movie star, as the vehicles advertising spokesman.

Becoming one of Chrysler's very few genuine hits of the 1970s, the Cordoba was popular while the Chrysler Company itself teetered on bankruptcy. Production itself was over 150,000 annually though and the demand actually exceeded supply for its first couple of years. Nearly half of the Chrysler division production during this period was made up of Cordoba's.

Originally introduced in 1975 as an upscale personal luxury vehicle, the Chrysler Cordoba did well in the personal luxury market at the time that was large and growing. The Cordoba was a twin of the formalized Dodge Charger SE. Considered to be one of Chrysler's better efforts, the Cordoba was sleek, well proportioned and very graceful. Priced to compete with the Chevy Monte Carlo, the Ford Elite and the amazingly successful Oldsmobile Cutlass Supreme..
Specs for "Hurst Olds"
307 V8 performance package (similar to that of the Monte Carlo SS). Auto trans with performance shift.
Factory Options for "OLD CHRYSLERS NEVER DIE THEY JUST GO FASTER"
The Cordoba came with Air, Bucket Seats, Road Wheels Shore/Grip Rear.
Factory Options for "Hurst Olds"
Hurst/Olds package includes exterior trim with spoiler and hood bulge, front bumper extensions. Bucket seats, Lightning rod shifter, chrome rally wheels.
Mods for "OLD CHRYSLERS NEVER DIE THEY JUST GO FASTER"
1969 440 is 30 over has 10 to 1 .1 Compresion 6 pack cam Edelbrock Performer intake H.P Manifolds Mallory Unilite distributor and its Balanced APR connecting rod bolts 906 big valves heads March Performance brackets alternator and power steering 727 trans with motive 391 rear.
Mods for "Hurst Olds"
All original stock.
Vote

This challenge has ended!
| Points for OLD CHRYSLERS NEVER DIE THEY JUST GO FASTER | Total Votes | Points for Hurst Olds |
| --- | --- | --- |
| 36 | 13 | 29 |
Cars > Challenges > "OLD CHRYSLERS NEVER DIE THEY JUST GO FASTER" Vs "Hurst Olds"