Cars > Challenges > "OLD CHRYSLERS NEVER DIE THEY JUST GO FASTER" Vs "Silver Streak"
CORDOBA440MAN
M–42

MacGyver
M–36
Indianapolis, Indiana
United States
1976 Chrysler. Cordoba. R/T
"OLD CHRYSLERS NEVER DIE THEY JUST GO FASTER"
2002 Pontiac Trans Am WS6
"Silver Streak"
Head to Head
About "OLD CHRYSLERS NEVER DIE THEY JUST GO FASTER"
This is my 76 Chrysler 440 R/T Cordoba With 727 trans and 8.25 rear
This 1969 440 is 30 over has 10 to 1 .1 Compresion 6 pack cam Edelbrock Performer intake H.P Manifolds APR connecting rod bolts Mallory Unilite distributor and its Balanced
and has 6000 miles on Her And She Has a new Holley 750 vac carb. Jacobs high performance ignition ACCEL Ultra Coil ACCEL 300 + 8.8 wires.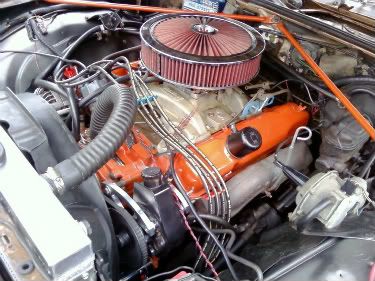 this engine stock makes 375 hp 480 fpq
just added the new 391 gears

This Cordoba Has The OEM Tack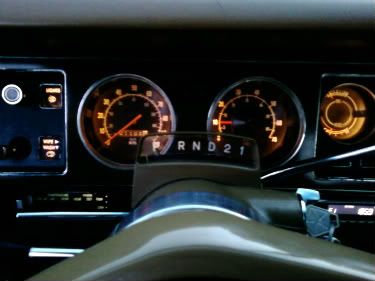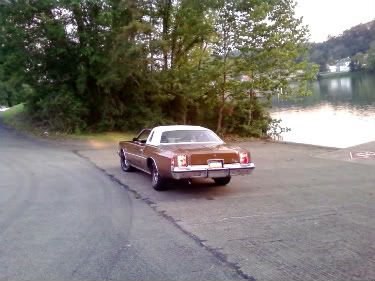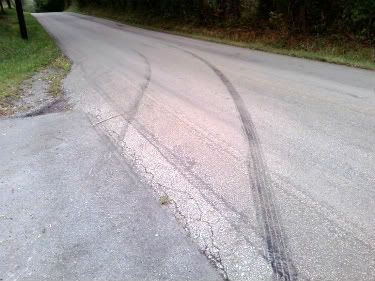 THIS CORDOBA IS 35 YEARS OLD TURN KEY DRIVER
TAKE A LOOK AT MY PICS I THINK 49 OF THEM LOL THIS CAR IS MY CAR AND ALL PICS ARE OF MY CORDOBA
About "Silver Streak"
I bought it in April '06, I've put over 100,000 miles on it.. replaced the rear end, and rebuild the transmission.. but haven't touched the LS1 engine yet, aside from the dyno tune. I've swapped out the whole suspension with mostly UMI products. She's been from one coast to the other and back.. been driven to most of the continental US states..

She just got hit by a drunk driver Halloween night 2012 while parked in front of my house, so it got a new paint job.. no more vinyl. :)

She's been on the first 2 Bandit Runs in 07 and 08.. and she's went back in 2012! I had a blast doing burnouts in the Year One parking lot. :)
Specs for "OLD CHRYSLERS NEVER DIE THEY JUST GO FASTER"
Also the name of a city in Spain, Cordoba was the name given to an intermediate personal luxury coupe sold by the Chrysler Corporation in North America from 1975 until 1983. The Cordoba was Chrysler's first model produced specifically for the personal luxury market and the original Chrysler branded vehicle that was less than full-size. While other up-market brands were expanding into smaller vehicles in the early 1960's with such models as the Buick Skylark and the Mercury Comet, the Chrysler Company adamantly and very publicly declared that Chrysler vehicles would never get any smaller. (This statement was dismissed within 15 years.).

The Cordoba's emblem was a stylized version of the Argentine Cordoba coin, rather than after the name of the city in Spain. The implication of the emblem was Hispanic, and this theme continued to be carried out with baroque trim on the interior, and using Ricardo Montalban, Mexican movie star, as the vehicles advertising spokesman.

Becoming one of Chrysler's very few genuine hits of the 1970s, the Cordoba was popular while the Chrysler Company itself teetered on bankruptcy. Production itself was over 150,000 annually though and the demand actually exceeded supply for its first couple of years. Nearly half of the Chrysler division production during this period was made up of Cordoba's.

Originally introduced in 1975 as an upscale personal luxury vehicle, the Chrysler Cordoba did well in the personal luxury market at the time that was large and growing. The Cordoba was a twin of the formalized Dodge Charger SE. Considered to be one of Chrysler's better efforts, the Cordoba was sleek, well proportioned and very graceful. Priced to compete with the Chevy Monte Carlo, the Ford Elite and the amazingly successful Oldsmobile Cutlass Supreme..
Specs for "Silver Streak"
LS1 V-8 (346 CI)
342 RWHP
355 RWTQ
Ran a best of 12.15@109mph
Factory Options for "OLD CHRYSLERS NEVER DIE THEY JUST GO FASTER"
The Cordoba came with Air, Bucket Seats, Road Wheels Shore/Grip Rear.
Factory Options for "Silver Streak"
Traction Control
Power steering
ABS
4 speed automatic
Air conditioning
WS6 "Ram Air" performance package
Tinted windows
T-tops
Mods for "OLD CHRYSLERS NEVER DIE THEY JUST GO FASTER"
1969 440 is 30 over has 10 to 1 .1 Compresion 6 pack cam Edelbrock Performer intake H.P Manifolds Mallory Unilite distributor and its Balanced APR connecting rod bolts 906 big valves heads March Performance brackets alternator and power steering 727 trans with motive 391 rear.
Mods for "Silver Streak"
DVD Player/Navigation/MP3/CD player
3.73 gears in a Moser 12bolt rear end
Transmission rebuilt with a shiftkit and cooler
Pacesetter Longtube headers and custom exhaust
Custom paint
custom badging
"Hotwheels" rims
Vote

This challenge has ended!
| Points for OLD CHRYSLERS NEVER DIE THEY JUST GO FASTER | Total Votes | Points for Silver Streak |
| --- | --- | --- |
| 26 | 18 | 64 |
Cars > Challenges > "OLD CHRYSLERS NEVER DIE THEY JUST GO FASTER" Vs "Silver Streak"