Cars > Challenges > "Camedarrow" Vs "Midnight"
Convert_Z28
M

idreamz
M–27

1995 Chevrolet Camaro Z28 convertible
"Camedarrow"
1998 Chevrolet Camaro Sports Apperance Package
"Midnight"
Head to Head
About "Camedarrow"
I found the car on an outer road used car lot. At first I thought it was a ten yarder. Lucky me it was in good shape. With this being the only rear wheel drive I've owned I was happy with it right off jump street...... But ya know how us car guys roll now Its camed and lowered!!
About "Midnight"
My first car was the 1998 sunfire. It was fun til I blew the motor. Lol. My best friend bought a 95 camaro z-28 and he took me for a ride. And I was hoked ever since. So I bought this car knowing I was using it as an everyday driver to and from work so I bought the v6 3.8. (The sports appearance got me too, loved the look!) Its my first rear wheel drive car and I love it! Plans to supercharge it the future!!
Specs for "Camedarrow"
350ci LT1 350hp est. 400flbs tq est. Never on a dyno!!
Specs for "Midnight"
200 HP @ 5,200 rpm
225 ft lb@ 4,000 rpm
Factory Options for "Camedarrow"
Z28 pkg Convertible power windows & door locks with plastic roof cover
Factory Options for "Midnight"
Sports apperance package
Power window
Power Locks
Power Seats
Remote Control Hatch
ABS
Cruise Control
T-tops
Keyless Entry
Alarm System

Took the day i bought it at Jefferson Barracks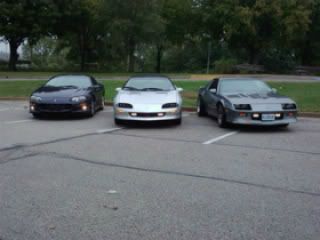 Mods for "Camedarrow"
Comp Cams cc306 = 230/244 @.50 w/.540 lift ,beehive valve springs, 1.6 rockers, 3500 stall, longtube headers, 3inch borla cat back, custom cold air, 3:73 gears, ac delete, umi rear control arms & panhard bar, kyb shocks, eibach pro-kit springs, custom tune, fuel pump trap door,throttle body coolabt bypass, 17x9 ws6 wheels sliver paint w/polished lip wraped in 275/40zr17 Falken 502's for fun, Bfg drag radials for track day!!
Mods for "Midnight"
Pacesetters headers
Flowmaster exhaust
Jet Performance Stage 2 Power Module
Jet Performance 180 degree thermostat

Halo LED Projector Headlights & Clear Signals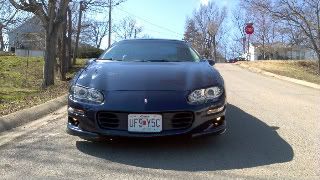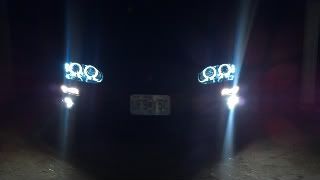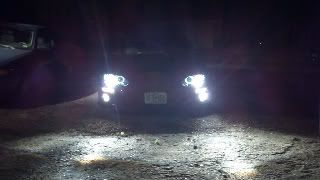 Smoked Altezza Taillights& Chrome Camaro Lettering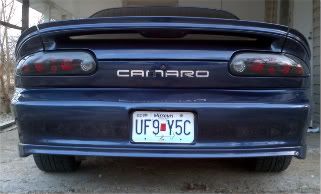 C5 Chrome Wheels- 18" in Rear & 17" in Front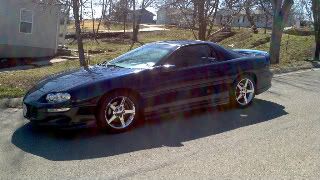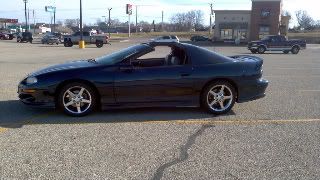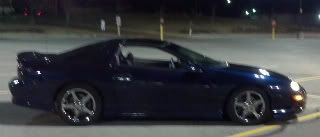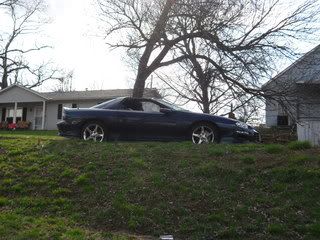 Me n My Besfriend's Camaros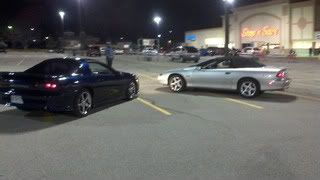 Easter 2012 w/ Convert Z28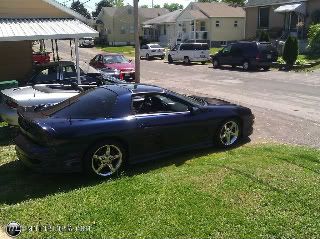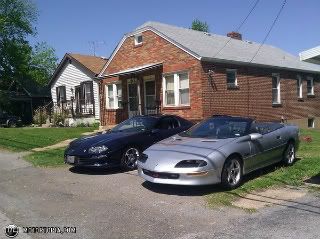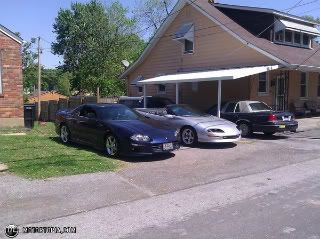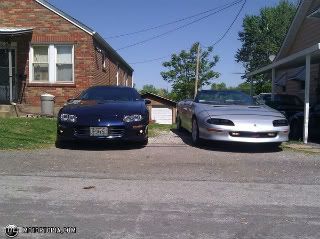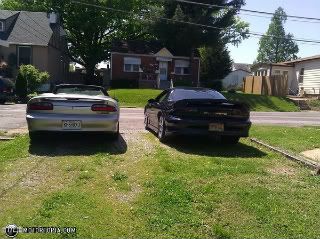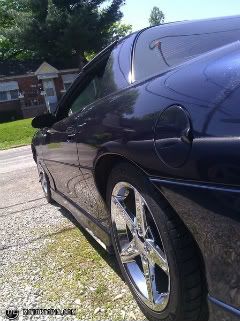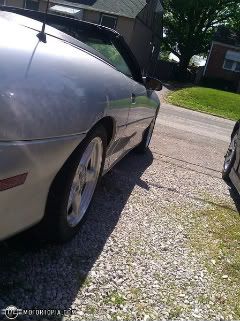 ALSO:
K&N Air Filter
Vote

This challenge has ended!
| Points for Camedarrow | Total Votes | Points for Midnight |
| --- | --- | --- |
| 45 | 15 | 30 |
Cars > Challenges > "Camedarrow" Vs "Midnight"