Cars > Challenges > "3-2-1 HEMI" Vs "Green Monster"
SeeYa
F
Gastonia, North Carolina
United States
Thunder3
M–61
Beaver, West Virginia
United States
2004 Dodge Ram 1500 Hemi Sport
"3-2-1 HEMI"
2007 Ford F-150 XLT
"Green Monster"
Head to Head
About "3-2-1 HEMI"
This was a surpised gift for my husband. I gave up my red TA for this beauty. When he came home from work, I had dealership balloons, you know the big ones that they use, all over the truck and a big red bow to top it off. He fell in love with it and then I added some goodies to it.
About "Green Monster"
This Truck was willed to me by my Father when he passed away back in April of this year. (2011) He drove it very little with very little mileage 12,300. His last 2 years he rarely got in it. It took me about 3 days to bring the luster back to what it once was, after sitting in the weather. It was my Dad's favorite Truck and I intend of keeping it for a long time and keeping it clean and shiny for him..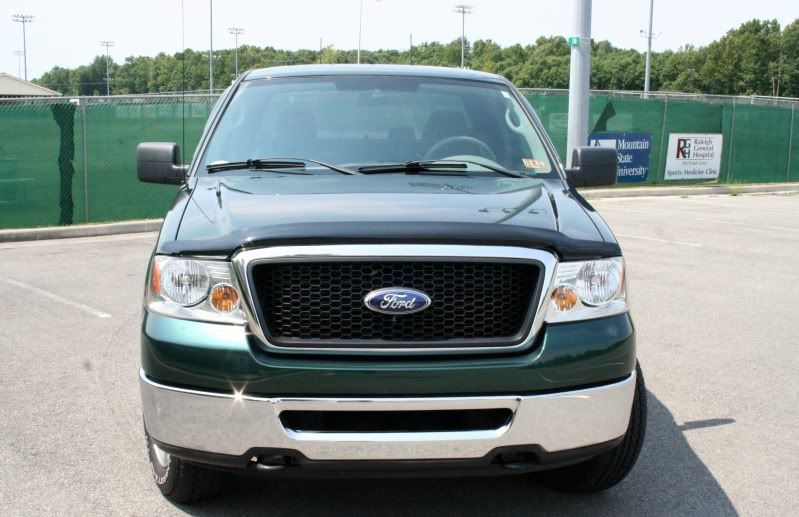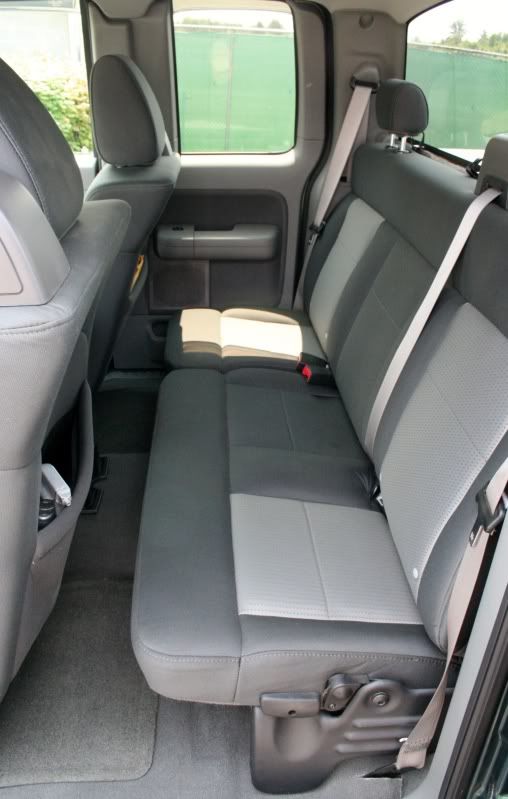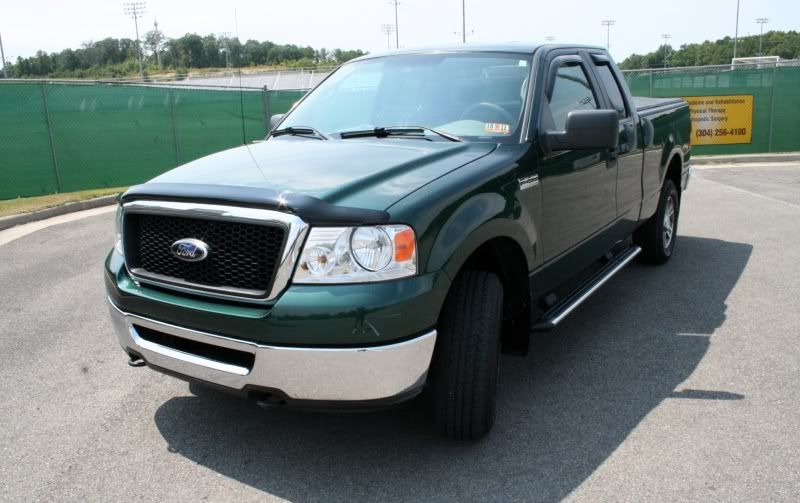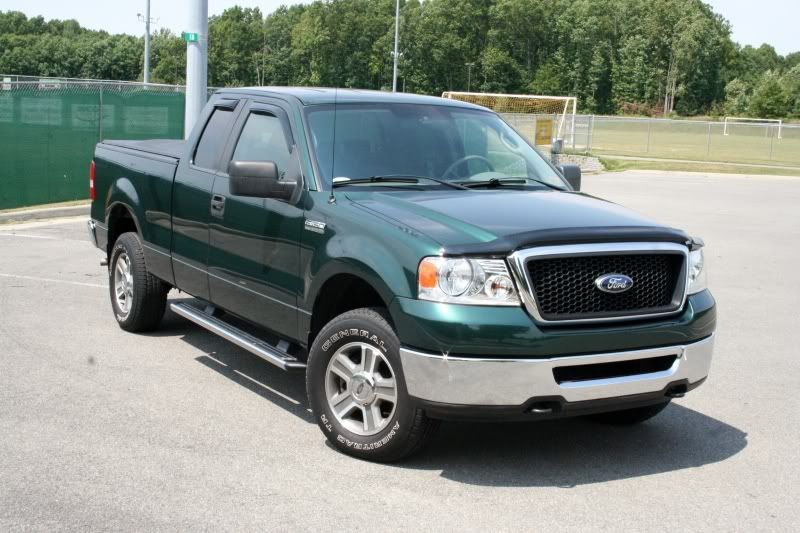 The F-150 is available in six distinct trim levels: XL, STX, XLT, FX2/FX4, Lariat, and King Ranch. Each boasts its own interior style, engine, suspension and cab configuration. Engines include a 4.2-liter V6, a 4.6-liter V8, and a 5.4-liter V8. The V6 offers a choice of four-speed automatic or five-speed manual transmission. Both V8s come with four-speed automatic transmissions, although the 5.4 comes with a heavy-duty unit. The flexible fuel version of the 5.4-liter V8 can run on E85 ethanol. Rated at 300 horsepower and 365 pound-feet of torque, it delivers quick acceleration. The F-150's 5.4-liter V8 is part of Ford's Triton engine series, and features a single overhead camshaft per cylinder bank, three valves per cylinder, and variable valve timing. A 5.4-liter F-150 with 2WD rated 15/19 mpg City/Highway. The high-capacity 4R75E four-speed automatic transmission that comes with the 5.4-liter is smooth and responsive, downshifting quickly and crisply when you punch it, and shifting almost seamlessly when cruising.

Ford offers a flexible-fuel package for the 5.4-liter at no extra cost to the consumer. Flex-Fuel Vehicles (FFVs) can operate on gasoline or ethanol blends up to E85; that is, a blend of 85 percent ethanol and 15 percent gasoline.
The Supercab offers 32.7 inches of Leg room in it's back seat. Properly equipped, a Ford F-150 can tow 10,500 pounds or haul more than 3,050 pounds in the bed.

For 2007, a tire-pressure monitoring system now comes standard, a 5.4-liter E85 flexible fuel V8 is available, and power for the 4.6-liter V8 is increased.
Specs for "3-2-1 HEMI"
Oh, I don't know. I can tell you this that while I was driving to the beach I had this old Chevy truck that was done up challenging me to race while on an interstate. Now, normally I do not pick races, but there were three young guys thinking they were all that, and I looked at my husband, and he said "go for it". Slowly I pushed the pedal down, never even hitting the floor and the next thing I know, I was walking away from the Chevy and doing 110 mph!! Being I could see a little spec in my mirror for the Chevy, I backed off and called it a day! :-)
Specs for "Green Monster"
XLT 4x4 Super Cab Styleside 6.5 ft. box 145 in. WheelBase

Horsepower 300 @ 365 pound-feet of torque
Length 229.8"
Body width 78.9"
Body height 75.6"
Wheelbase 145.0"
Ground clearance 8.3"
Curb 5421 Lbs
Gross weight 6950 Lbs
Factory Options for "3-2-1 HEMI"
All power options.
Factory Options for "Green Monster"
5.4-liter V8 ($895); electronic shift-on-the-fly 4WD ($160); 255/70R17 tires ($325); limited-slip rear differential with 3.55 axle ratio ($300); trailer tow package ($350); platform running boards ($250); AM/FM/ CD stereo ($300); reverse sensing system ($245)
Vote

This challenge has ended!
| Points for 3-2-1 HEMI | Total Votes | Points for Green Monster |
| --- | --- | --- |
| 35 | 15 | 40 |
Cars > Challenges > "3-2-1 HEMI" Vs "Green Monster"