Cars > Challenges > "351 W H.O" Vs "Goldie"
CORDOBA440MAN
M–42

trubluukfan
M
South Shore, Kentucky
United States
1984 FORD F 250
"351 W H.O"
1988 Chevrolet 2500 Pickup
"Goldie"
Head to Head
About "351 W H.O"
84 ford f 250 65,750 miles got this truck for amy it was her paps truck and she loves to drive it it has the 35W 4bll H.O 411 pos Rear 3 Speed Auto With 68 880 org Miles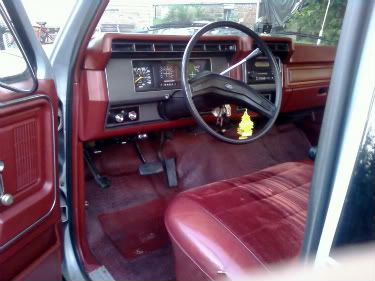 About "Goldie"
My Dad bought her new. He sold her to my Uncle Bob, who sold her to my cousins husband TJ who traded her to my brother Jake for my old 1976 Jeep CJ5, who sold her to my cousin Steve, who sold her to my cousins husband TJ (for the second time) who wanted a 1972 Chevy C10 Pickup truck I was redoing that I had got when I traded my 1976 Jeep CJ5 to my brother Jake. I'm so confused! My dad passed away in 07 and I was leery of getting her back cause I don't know if I could ever stand to get rid of her again. Not sure what I am going to do with her yet.
Specs for "351 W H.O"
SHE HAS THE 351W 4V H.O 5.8L WITH 205 HP 315 FPQ BACKED UP WITH 411 POS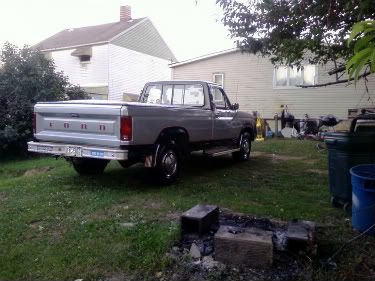 Specs for "Goldie"
My Dad was a crane operator at AK Steel (formerly Armco) when Chevy came out with this truck they contracted AK for the metal (Gavalume) so my Dad bought her as soon as they came out. I also bought my first new car at the same time when we went to pick up his truck. A 1988 Chevy Beretta lol. I thought that car was cool (keep in mind it was 80's). Anyways Dad drove Goldie to work till he retired and then he used her for his store, Coontucky Sportsman Supply, to haul animal feed. After he closed the store he bought some land and used Goldie to haul his cattle. and feed. But the farm is on a hill so he had to give her up for a 4x4. She's just one of them trucks that carry as many memories as they have loads.
Factory Options for "351 W H.O"
351w H.O 4v f 250..
Factory Options for "Goldie"
No factory options listed.
Vote

This challenge has ended!
| Points for 351 W H.O | Total Votes | Points for Goldie |
| --- | --- | --- |
| 15 | 5 | 10 |
Cars > Challenges > "351 W H.O" Vs "Goldie"