Cars > AmericanZ24's Garage
About AmericanZ24's Garage
About me and my passion for cars
Want to be a Mechanic
My first car
1987 Cavy Z24
Car I wish I still had
More like i wish i had (never owned)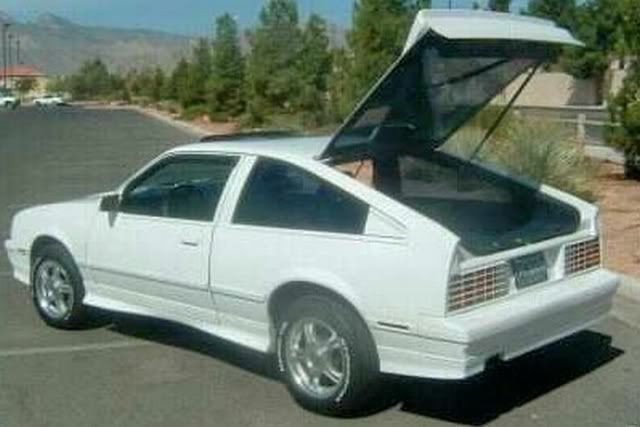 My dream car
2009 Z07 S/C

Car clubs I'm in
Favorites
Type of racing: NASCAR
Driver: Dale Jr + Truex Jr
Driving song: Metal
Car movie: Gone in 60 sec
Car book: Standard Catalog of Chevrolet
Car magazine: Motor trend
Car game: Xbox=Forza
— Profile last updated: Dec 6, 2007
AmericanZ24's Groups

1 – 3 of 3
Enthusiast Groups
Corvette Enthusiasts, this group is for people who own a Corvette, or just enjoy Corvettes in general. Show off your Corvette or drool over the ones here. Come on in and have a great time.
Florida, United States
For General Motors front wheel drive guys. Would include, Beretta, Cavalier, Cobalt, Corsica, Saturn, Sunbird, Sunfire. A place where we can go and talk about GM, mods, off-topic stuff. post videos and pictures.
Illinois, United States
This group is dedicated to the General Motors J-platform vehicles. These include the Chevrolet Cavalier, Pontiac Sunfire, Sunbird and J2000, Olds Firenza, Buick SkyHawk and Cadillac Cimarron. The purpose of this group is to educate and inform others about these cars, as well as to put j-body...
Pennsylvania, United States
AmericanZ24's Friends

1 – 3 of 96
Parts and Collectibles

1 of 1
Parts Wanted
Photo Albums and Videos

1 of 1
AmericanZ24's Car Garage Blog

1 – 1 of 1
Cars > AmericanZ24's Garage