Cars > ' Garage > View Profile
Cars Profile
About me and my passion for cars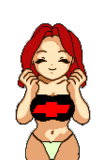 Been Car Crazy since birth!
Always had a toy car or something to do with Automobiles around me.
Then to Soapboxes and Go-Carts and finally the real deal.

Having been in a family with a mechanical background and lots of cars around the yard to tinker with.
Then went to school and took up Automotive.

Back in the Day it didn't matter what it was,Ford,Mercury,Plymouth,Dodge,Chevy Pontiacs,Cadillac or AMC's from the 60's. I loved them all at one time or another.
I'm an Old S'Cool Musclecar guy at heart.Oh And Truck lover!

NASCAR Racing was also really big with me as a kid even when it wasn't popular for us in the Northeast in the New England area.
Trying to catch a glimps of Nascar on ABC's Wide World of Sports every weekend was something I looked forward too when I was a little!

But it really didn't matter what type of racing it was as long as it was loud and had wheels on it!

I had and loved a lot of cars in my day,Like the Chevelle Laguna's which were my favorite for a long long time,Nova SS's,Camaro Z/28 a couple of white Pontiac Trans Am's and a V8 IMSA Monza GT.
Pontiac Fiero GT fastbacks which I still have a admiration for and still would like one even though there problematic.

Of course one car I always wanted when I was young was a Monte Carlo since it's inception, But 86-87 Monte Carlo Aerocoupe's just were over the top and I had to get one.
I just love Fastbacks!
There fast looking standing still!

Now I have one as a project restorer to work on!
So most of my realistic GM Chevrolet wants have been answered in the Chevy department!
Of course a ZR1 Vette would be the ultimate but know in reallity that will never happen.
Butt my Monte being an 1987 Aerocoupe SS and 1 of 6,052 made will make it a hard to find desireable car in the future as well!

It is the Plymouth Superbird/Dodge Daytona,Ford Torino Talladega/Mercury Cyclone Spoiler of the late 80's!
The last of the true Aerowar cars made specifically for NASCAR Racing.

But my all time favorite will always will be the Big Bad Bowtie Heavy Chevy Monte Carlo SS.
Just to be a bit different and all generations are getting very popular lately!

The styling was unique as it was different than other vehicles on the road. It just stood out and was just beautiful in my eyes anyway. And ya gotta love the official Monte Carlo masscot TAZ!

I am hoping that GM will bring back the Monte Carlo again someday in the future with a radical fast looking body style and rear wheel drive.
With a few options for engine & Transmission packages!
But Sadley in this economy, I don't think we'll see them anytime soon.

Our New Love is the alll new Chevrolet Camaro RS/SS that we picked up on 7/06/09 Man this car is BAD ASS!
The closest thing we will ever get to an actual Concept car!Incredible!


But one of my other all time favorite's was the Choo Choo Customs 1986-88 Monte Carlo SS nosed El Camino!


My first car
My first car was a 1966 Chevelle which was my hand me down mother's car.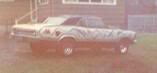 Car I wish I still had
Not a car but my favorite Pick-up and was my late Dad's,A 1972 Chevy C-10 Pickup Light Yellow,Man ya couldn't miss it! I repainted it 1970 Chevy Gold and Black,She was a beauty.With 15 x 10 inch wide deep dish Appliance Striker Chrome Wheels on back and 15 x 8's up front ,Pro Trac 50 series tires all around,Side pipes with Blackjack headers,Weiand hi rise intake with a 850 Holly Double pumper Marine carb,Comp Cam solid lifter,Roller Rockers,Holly Chrome Hi Volume Fuel pump,Accel Electronic Ignition and Moroso everything you could think of including extra tall Dual breather oval track black crinkled cast valve covers and much more! I was sure known through town!
My dream car
Although I did not create the Original Retro Monte Carlo SS Concept picture made originally by a Photo Chop Artist by the name of "Mopar Performance"

I did modify the Front end,Grill and added the blacked out hidden headlights/Directionals and B-Pillar Split Opera Window and added an Aerocoupe SS rear Window Glass and moved the driving lights inboard and all black wire mesh in the grills.
This is pretty close to "MY" Dream car!

Car clubs I'm in
New Hampshire Monte Carlo Club (NHMCC)
President: Dan Millet
Vice President: Rick Currier
www.nhmontecarloclub.com


Monte Millenium Generations Club
www.MonteMill.com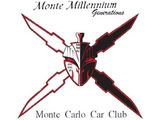 Hey Check out the New England Rally Club too!

www.NewEnglandRally.com

[Monte Carlo Web sites & FORUMS]

www.MonteMill.com

www.MonteCarloForum.com

www.MonteCarloClub.com

www.2000MonteCarlo.net

www.MyMonte.com

www.MonteCarloCity.net {Might be down?}

www.MonteCarloSS.com

http://tonys5...com/index.cgi




4TH Gen Monte Carlo Vendor websites

www.CustomMonteSSParts.com

www.MikesMontes.com

www.GBodyParts.com

www.NewEnglandMonteSS.com

www.DixieMonteCarloDepot.com
Favorites
Type of racing:

NASCAR Sprint Cup,NASCAR Featherlite Modifieds,WRC,Australian V8 Supercar series

Driver:

NASCAR-Dale Earnhardt Jr,WRC-Sebastien Loeb

,

Australian V8 Supercars,Mark Skaife

Driving song:

Anything by Van Halen,Judas Priest,Aerosmith,Motorhead,Def Leppard,Nickelback,Theory of a Deadman,Hinder.

Car movie:

Smokey and the Bandit 1/Cannonball Run,Stroker Ace.

Car book:

Supercars

Car magazine: Autoweek,I use to love Autobuff though! Nude Girls and cars!
Car game:

For the PC: Need For Speed Hot Pursuit 2 & Underground 2,Test Drive Unlimited 2,FlatOut,Race Driver 3,Colin McRae Rally DiRT1,2,3,GRID,WRC3
— Profile last updated: Mar 6, 2016
Cars > ' Garage > View Profile