Cars > ' Garage > View Profile
Cars Profile
About me and my passion for cars
i love anything fast but mostly mn12s/fn10s, diesel trucks and of course mustangs.
My first car
my first car was a '90 lincoln mark VII. It had the 5.0 HO i bought it with a blown head gasket and worked with my dad to fix it, sold it to my older sister cuz she needed a car(i was only 13 and didnt have a license) she traded it for a neon because she needed somthing smaller
Car I wish I still had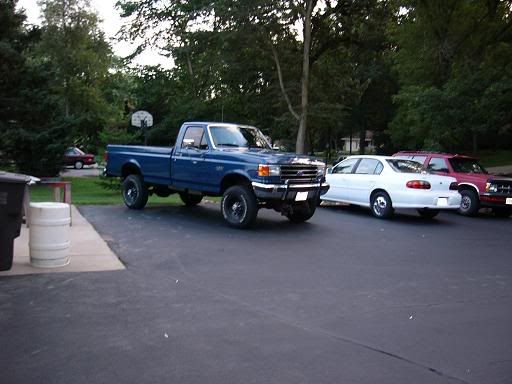 i had a F350 1 ton but sold it for a cougar, it was one kick ass truck!!
My dream car
69 dodge charger, 440 perferably, in dark green with the white stripe!
Car clubs I'm in
yee-haw motorsports(my club!)TCCoA, SCCoA, upper midwest thunderbird club, domestic disturbance
Favorites
Type of racing: drag racing, scca, and off road
Driver: ryan newman
Car movie: gone in 60 seconds
Car magazine: car craft
— Profile last updated: Jan 21, 2007
Cars > ' Garage > View Profile