Here's how it works...
1. Go to Google Maps and type in the starting and ending points for your journey.
2. Write out the search results on the Paper GPS (shown below) filling in the turns and mileage in the correct boxes.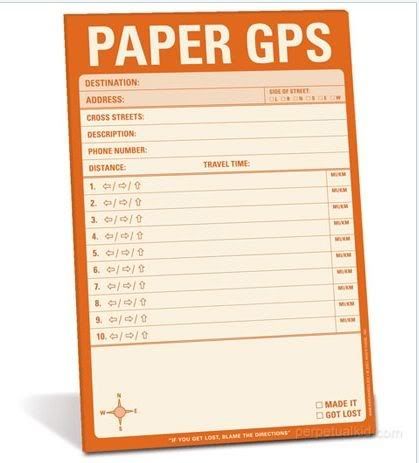 3. Bring to car.
4. Turn on ignition.
5. Drive.
Permanent Link to this Blog Post: