Dont you hate it when your driving around and theres that annoying "tack tack tack" sound coming from your tire. you know its a little stone trapped in the tread and if your anything like me your to lazy to stop on the side of the road to get it out so you keep driving , hoping itll come out by itself but it doesnt, so when i got home to my surprise THIS was stuck between my dually tires!!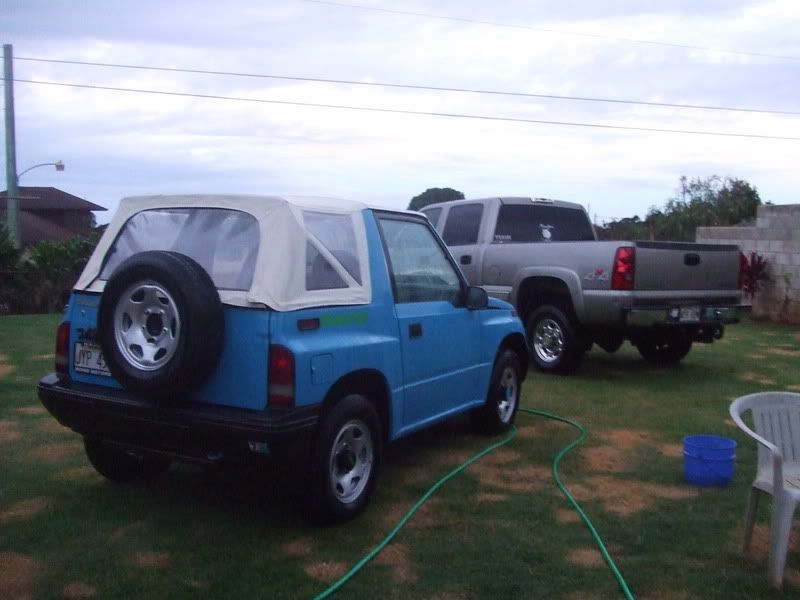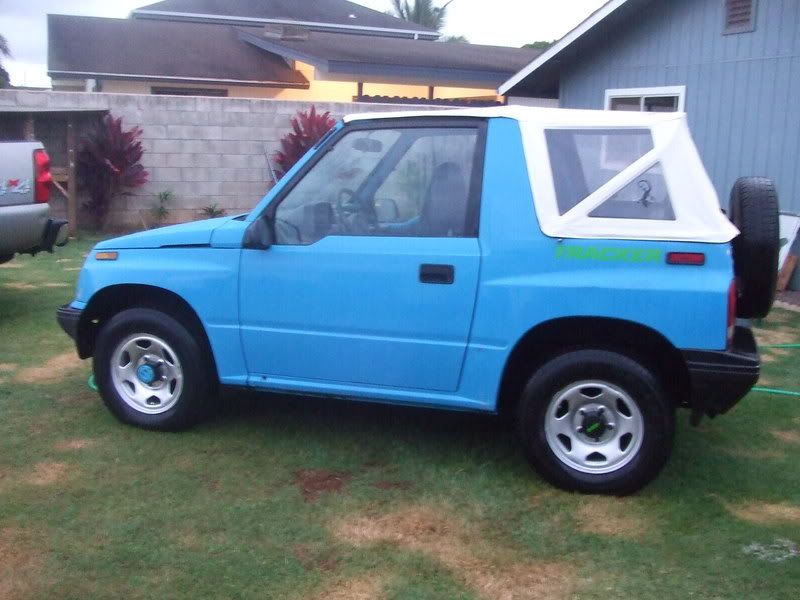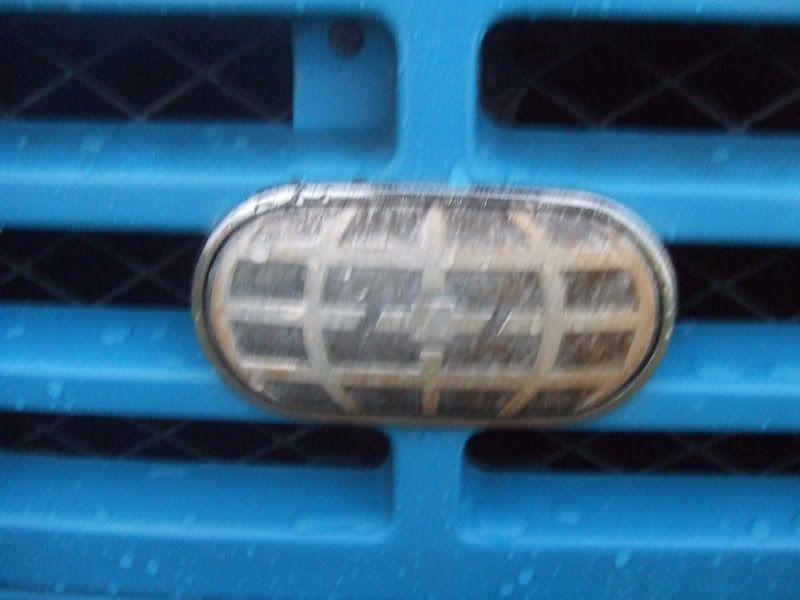 Hahaha! Just kidding! This tracker belonged to my neighbor. a few month ago the thermostat gave out and when he was changing it out he broke a bolt. he tried to drill it out but he made it worser.
So the other day I asked him what he was gonna do with it, he said if I wanted it I could take it
So I did I drilled out the bolt re threaded the hole and was done in 10 minutes. I wasnt gonna keep it I figured Id help him out cause hes an older dude fix it and give it back to him.
The Tracker needed a facelift, it was a little faded and the wheels were surfaced rust so I buffed out the paint and painted the wheels I undercoated the wheel wells just to spiff it out. I gutted the interior and pressure washed the seats and carpet. that little suv came a long way.
Well today I tried to give it back to him. He was amazed at the outcome (i should have taken a few b4 pics) but he REFUSED to take it back! He said that I put way to much work into it and he couldnt take it back!
I tried telling him that its what I enjoy doing and I never intended to keep it. It was a great feeling rushing home in the afternoon to tinker on it, but he refused taking it back so now im stuck with it! :lmao:
I didnt want to take no for an answer and we agreed upon my services for his CTS ill detail it for him and change the fluids when they need to be.
With all the work Ive been doing these past few months coming home exhasuted and disgusted trying to stay on top of evrything and having no time at all to do any of my own projects, ( i got a few bolt ons for my dually and Ive had the lift for big teaze for 2 years now) It was a great feeling coming home and doing something that I enjoyed for someone else who appreciated it, I only regret that he doesnt want it back cuase im gonna be stuck with it for a while, I couldnt sell it cause he gave it to me and my wife is allready having kittens cause this is gonna make vehicle #5.
I hope that she will use it cause its way to small for me and ill feel clostraphobic in it! :lmao:
Permanent Link to this Blog Post: