Cars > Challenges > "Little Nova II **1/24" scale MODEL CAR**" Vs "'DALE EARNHARDT'"
MonzterRacing
M–49
Lincoln, Nebraska
United States
3fan4ever
M
Brooklyn, New York
United States
1966 Chevrolet Chevy II SS
"Little Nova II **1/24" scale MODEL CAR**"
2008 Chevrolet IMPALA {COT CAR} SS
"'DALE EARNHARDT'"
Head to Head
About "Little Nova II **1/24" scale MODEL CAR**"
This is a 1966 Chevy II **1/24 scale MODEL CAR** That I built over 10 years ago and it is still together. It has won many model car contests through Hobby Town and a first place in it's category at the Hot Rod Magazine Model Car Nationals held in Omaha, NE back in 1993. The nationals were sponsored by AMT/Ertl models, Hot Rod magazine, and Championship Auto Shows. It was an honor to win this category with this model. My first big event and I won many places with five models never placing less that third. I actually won the 1/24 scale model car class with another model. This Chevy II has been claimed to be one of the best around and cleanest builds.
About "'DALE EARNHARDT'"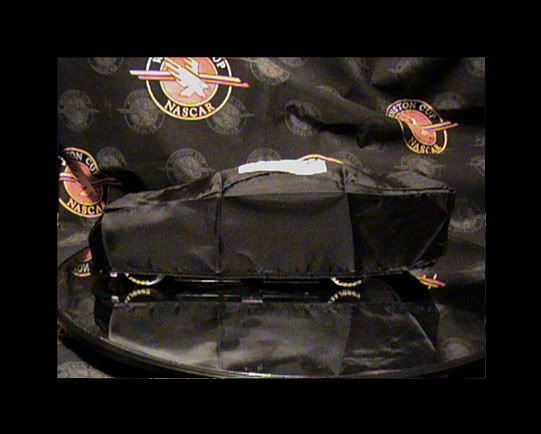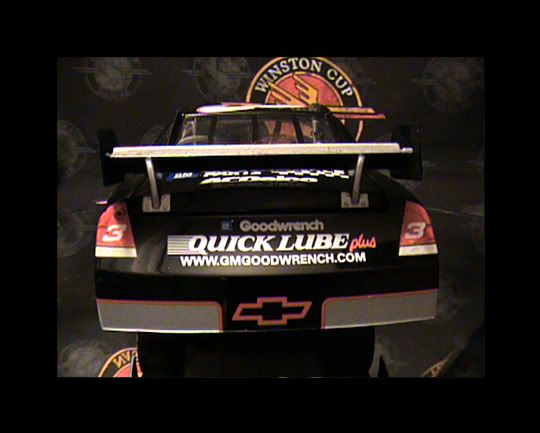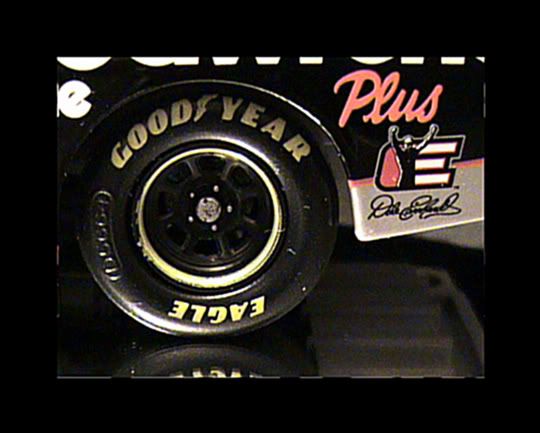 Specs for "Little Nova II **1/24" scale MODEL CAR**"
This was built from an old Monogram model.
327 motor
4-Speed transmission
12 bolt rearend
Specs for "'DALE EARNHARDT'"
No specifications listed.
Factory Options for "Little Nova II **1/24" scale MODEL CAR**"
These had a wide variety of options. 283 or 327 SB Chevy motors, 10 or 12 bolt rearends, many gear ratios,automatic or manual transmissions. Lots of things could be used.
Factory Options for "'DALE EARNHARDT'"
No factory options listed.
Mods for "Little Nova II **1/24" scale MODEL CAR**"
Exterior:
Custom mixed transparent blue with a Saphire Blue Metallic paint. Oven baked to cure for glossy shine.
Hand painted trim and emblems.
Weld wheels with custom made valve stems.
Slicks sanded to look like they have been used.
Custom hand made fuel lines and brake lines under the car.
Custom made hood from a 66 Chevelle model.
Part of the grill had been cut out by hand.
Tubbed with wheelie bars.

Interior:
Hand painted interior.
Hand painted gauge panel and dash.
Felt sheet used for carpeting.
Custom made fuzzy dice.
Custom made seat belts.
Fire extinguisher with actual hand made pull pin.

Engine:
Very detailed wiring to starter, alternator, etc...
Spark plug wires IN CORRECT FIRING ORDER.
Custome made fuel system with all lines and decals on components to both of the carbs too and to the fuel tank.
Custom made hose clamps on all hoses and lines.
hand made linkage for the dual carbs.

Trans:
4-Speed with custom made linkage.

All two or more part bonding points or joints have been filled and sanded before paint had been applied.
Mods for "'DALE EARNHARDT'"
No modifications listed.
Photo Albums
"'DALE EARNHARDT'" has no photo albums.
Vote

This challenge has ended!
| Points for Little Nova II **1/24" scale MODEL CAR** | Total Votes | Points for 'DALE EARNHARDT' |
| --- | --- | --- |
| 55 | 19 | 40 |
Cars > Challenges > "Little Nova II **1/24" scale MODEL CAR**" Vs "'DALE EARNHARDT'"