Cars > Challenges > "? Lucky ?" Vs "Torque Monster"
orange82
M
Beckley, West Virginia
United States
TorqueJunky
M–41
Tampa, Florida
United States
1982 Chevrolet Corvette Coupe
"? Lucky ?"
1971 Chevrolet Camaro RS Z28
"Torque Monster"
Head to Head
About "? Lucky ?"
I bought this vette in 2005. I have always wanted one. It was fun working on it, finding different parts needed to improve performance and looks. I wanted it to look different from any other 82. The color looks orange in the daytime and red at nite. 2 good friends, ( Larry & Rodney), helped me to get it where it is today. I really enjoy driving it on cruises and I show it at cars shows. I have received many trophies including Best GM, Ladies Choice, Best 80's, and Best 80's Corvette along with the Top 50's ect. I like going to shows, hanging with the other guy's, seeing there cool cars and getting different ideas from other 82 vettes on how to improve mine. I love driving it.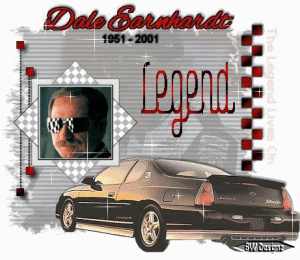 About "Torque Monster"
I've had this monster for about a year but I have put a lot into to her already(see specs). I am getting her ready for the track and after I race her a little then it's time for a frame off restoration...
Specs for "? Lucky ?"
5.7 liter 350 Crossfire Injection engine, 200+ HP, 4 Speed Automatic.
Specs for "Torque Monster"
11.5:1 CR 383 stroker SBC with: 4130 forged 3.750" crank; 4340 forged h-beam rods; forged flat top pistons; plasma moly rings; clevite main & rod bearings; ARP hardware all around; Turbo 400 w/3800 stall, Hughes Performance valvebody; Dart Platinum Pro 1 Heads (port matched & bowl blended); Comp Comp Cams CS NX274H-13 nitrous cam 487/501 lift 274/292 dur, their lifters, springs, and hardware; Jeg's roller rockers; Procomp stud girdles; Victor Jr. intake; Upgraded 750cfm Holley DP; Pertronix HEI; MSD Digital 6+; Taylor Thundervolt wires; 3.73 posi rear; QA1 front coil overs; Comp Engineering adj rear shocks; sub frame connectors and traction bars; Dynomax ceramic coated headers; 3" dual exhaust, X pipe & Dynomax Ultrafows; NX wet kit (currently uninstalled)more to come....N2O is going back on soon!!!!!!!!!!!!!
According to Desktop Dyno #s are:
(fly) 492 hp @ 6000
(fly) 488 ft/lbs @ 4500
this is of coarse without the N2O and without the actual flow numbers on the heads (port work)
Factory Options for "? Lucky ?"
AC, Power windows, Power Door Locks, Power Mirors, Power Stering, Power 4 wheel disc brakes, Power antenna, Intermittent windshield wipers, Rear window defogger, tilt-telescopic sterring, Passenger Illum. Visor vanity miror, Removable Mirror T-Tops, Six-way power drivers seat.
Factory Options for "Torque Monster"
It's a real Rally Sport Z/28
Mods for "? Lucky ?"
Daytona Nose, Side and back ground effects, Rear spoiler, Rear window louver, Twin NACA Duct Hi Rise Turbo Hood, SE Side Fender Louvers, American Racing 17" Torque Thrust Aluminum Wheels, Under car Light kit, White face guages with blue lights and carbon fiber surround, Monza Duel tip mufflers, Carbon Fiber Strips. Engine Chrome Parts: Alternator, Power Booster and Master Cylinder, Power Stering Pump, Valve Covers, upper & lower heater hoses. Aluminum Parts: Pulleys, Hi-Flow Water Pump and Fan.
Mods for "Torque Monster"
mostly engine, transmission, and suspension (see specs)
Vote

This challenge has ended!
| Points for ? Lucky ? | Total Votes | Points for Torque Monster |
| --- | --- | --- |
| 78 | 27 | 57 |
Cars > Challenges > "? Lucky ?" Vs "Torque Monster"