Cars > Challenges > "? 1982 350 Cross-Fire ?" Vs "Trans-formed: Part 1"
orange82
M
Beckley, West Virginia
United States
battmann
M–39
North Chili, New York
United States
1982 Chevrolet Corvette
"? 1982 350 Cross-Fire ?"
1984 Pontiac Trans Am
"Trans-formed: Part 1"
Head to Head
About "? 1982 350 Cross-Fire ?"
1982 350 Cross-Fire Injection engine from my Vette. Some guys took these out because of poor performance, it goes fast enough for me.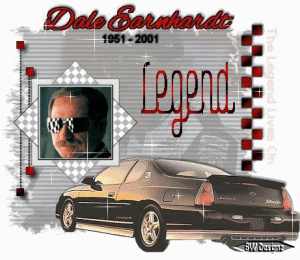 About "Trans-formed: Part 1"
I bought this car off of a friend for $50 in the spring 2001. The car was in a front end accident and my friend was just going to junk it, but it still ran so I figured it had potential.
I slowly began replacing parts and modifying things until it looked and ran pretty good. I wanted to keep the exterior of the car looking pretty much stock, but most everything else had been upgraded or modified. It was a long process and it would never have turned out as good as it did if it weren't for a lot of help from my friends.
In the summer of 2008, I began taking the good parts off of this car to restore another Trans Am I purchased that was in better condition. I replaced all the parts I kept and sold the car just before winter of that year. It was sad to see it go, but I promise my next Trans Am will be even better than this one.
Please check out my Specs section for an overview of what was done to this car.
Specs for "? 1982 350 Cross-Fire ?"
No specifications listed.
Specs for "Trans-formed: Part 1"
Engine:
1966 Corvette 327
Bored 30 over
Speedpro domed pistons
Duntov 30/30 cam
Crane roller tip rockers
Edelbrock RPM Perfomer intake
Holley 4160 carb
MDS 8.5 wires
Heddman Jet-Hot coated shorty headers
Flowmaster cat-back
I fabricated a custom breather and PCV system so that I could keep the original aluminum Corvette valve covers on the engine (the original Corvette covers had no holes or baffles in them). The car was been dynoed at 240.4HP @ 5875rpm and 276.6 torque @ 3680.

Drivetrain:
700r4
B&M shift kit
B&M Megashifter
Richmond 3:73 gears

Exterior:
T-tops
1985 ground effects
1987 Pontiac GTA rims
Z rated 255/50/16 Kumho tires
Fiberglass daytona hood
The car was repainted in the spring of 2002 in my friend's garage. It actually turned out pretty good.

Interior:
Pioneer DEH-8600MP CD player
2 Memphis PB-140 amps
4x6 Hypnotic speakers
8" Audiobahn subs in the sail panels
7" Audiobahn LCD monitor
2 - 5" Pyle LCD monitors in the dash
PS2
In the spring of 2005, I installed an original mint interior I took from a wrecked 1984 TA with only 40K miles on it. The interior was basically all stock except the custom flamed door panels that I fabricated myself.
Factory Options for "? 1982 350 Cross-Fire ?"
No factory options listed.
Factory Options for "Trans-formed: Part 1"
Original 1984 factory options that were retained:
Power windows
Power steering
T-tops
700R4 tranny

Original 1984 factory options that were upgraded:
305 H.O. engine
AM/FM cassette radio
3:23 limited slip rear
Belt driven fan
14x6 aluminum rims

Original third-gen (82-92) factory options added by me:
Power locks
Power hatch release
Tilt wheel
Cargo shade
Locking cargo door
Electric fan
1985 ground effects
1987 Pontiac GTA rims
Vote

This challenge has ended!
| Points for ? 1982 350 Cross-Fire ? | Total Votes | Points for Trans-formed: Part 1 |
| --- | --- | --- |
| 83 | 29 | 62 |
Cars > Challenges > "? 1982 350 Cross-Fire ?" Vs "Trans-formed: Part 1"