Cars > bondo's Garage > ""oh hell""
1956 Ford F-100 ("oh hell")
Last updated Jan 12, 2009
About
i'm not the owner of this truck but im doing the work on it with help of two close freinds who are the sons of the owner.

a little background.
the truck is a kentucky built ford-o-matic.
my freind mike was the second owner in 85-88.
he got hitched and like many, had to sell his project and moved to SC.
after about 15 years he got the itch for another 56' and started looking around.
he found one about 5 miles from his house, got it home and checked the numbers,sure enough,it was the same truck.
save for this time around it had ALOT more rust and bondo.

so between the 56' and his 73' camaro and my 85' Z28, we had our handsful....
again,mike found himself having to sell the truck due to insurance on 5 vehicles but this time, instead of selling it off, he transferred the title to his father who sadly had a massive stroke about 6 months after the switch.
now we're in the last leg of fab and bodywork to try to get this truck done before something else happens to the old man.

there's nothing really to describe about the pics other then i was not the only person doing work on it.
there were a couple times when we were without a mig so we had a neighbor do some fab and welding............it didnt turn out too well so i had to replace alot of patches.

the man, the myth, the legend....

Specs
not much to tell.
factory 272(for now)
factory train

basically going back to stock or close to it.......
Factory Options
'bout the only "special" option on this truck is the "ford-o-matic" auto trans.
Mods
i'll add more to this section later ;)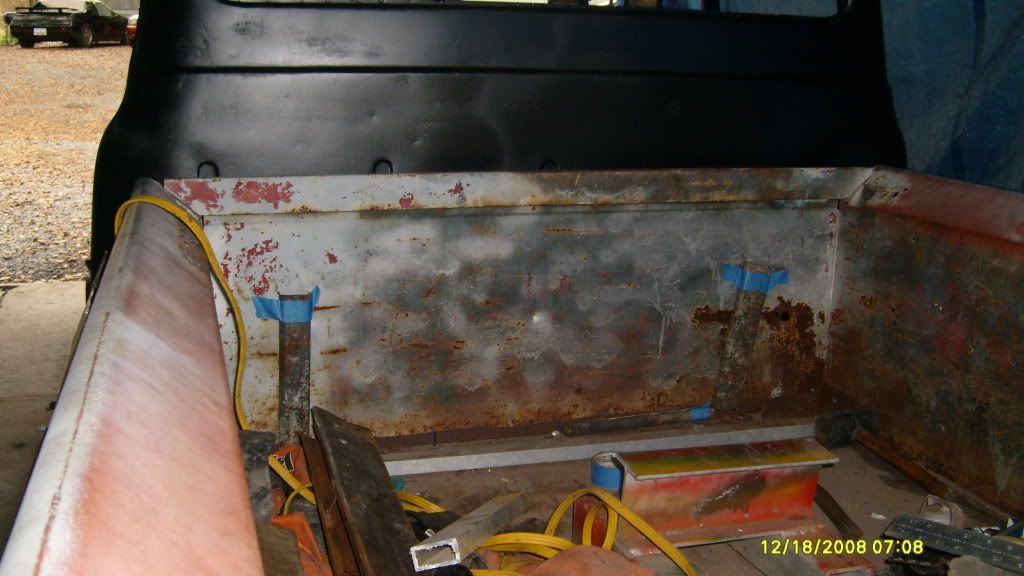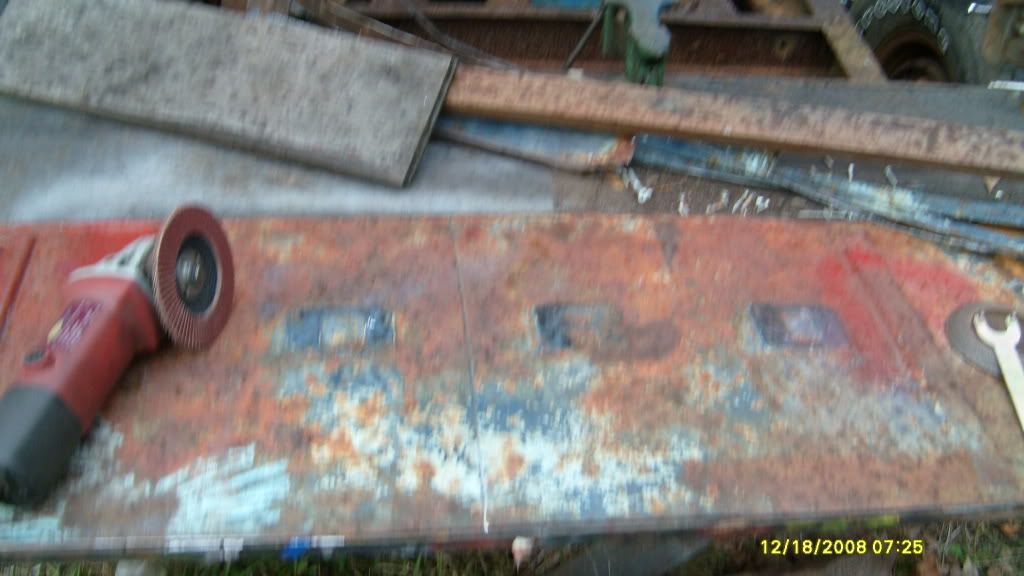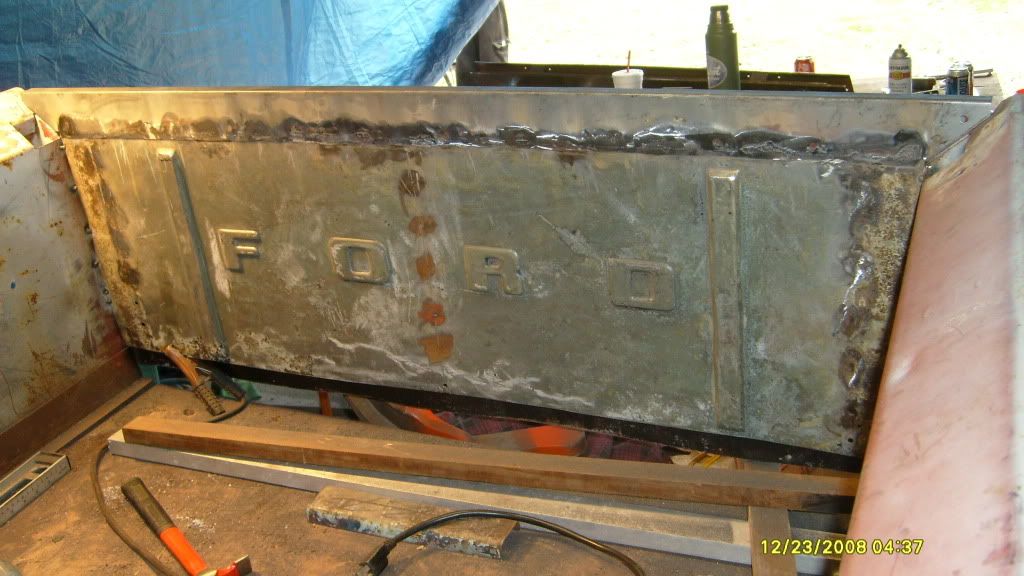 Permanent Link to this Car

Cars > bondo's Garage > ""oh hell""